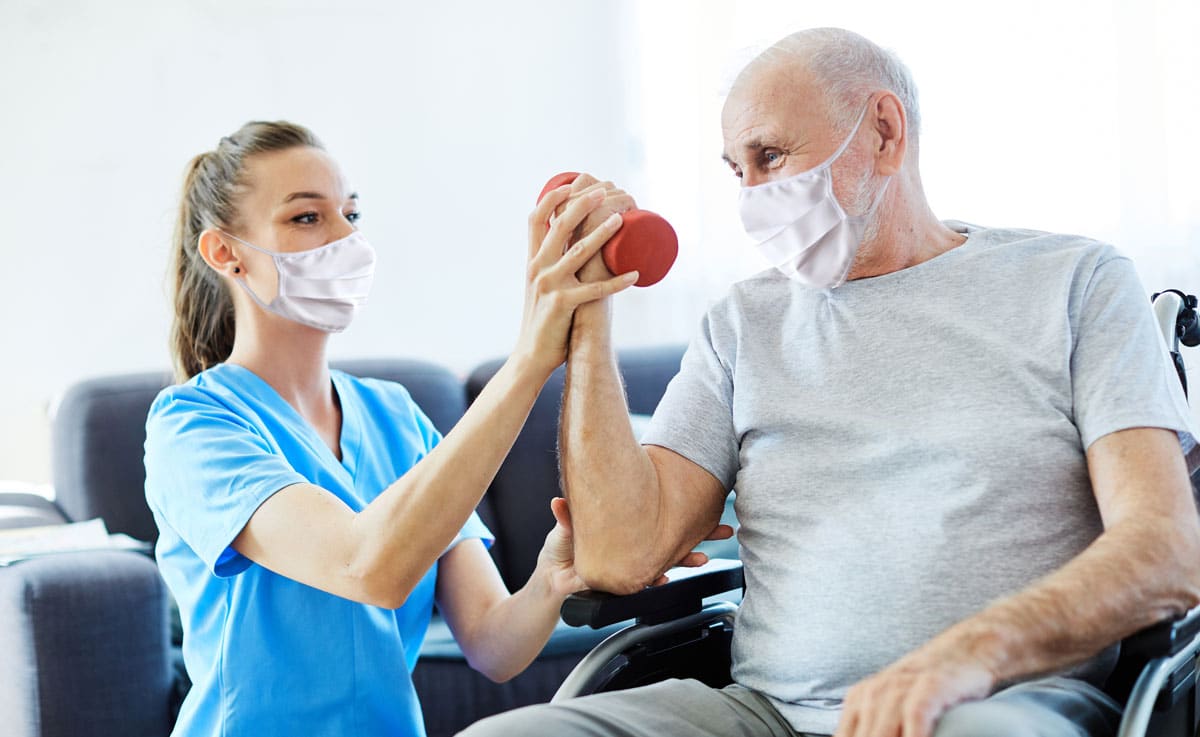 No matter our age, we all have a purpose that guides the decisions we make every day. Whether it's parenthood, a career, a passion, or a combination of these factors, this purpose evolves as we grow and comes to define us the longer we live.
However, fulfilling our purpose relies heavily on our autonomy, especially as we get older. That's why losing independence is a prevalent fear for seniors, among others.
Aging is inevitable, but at Edgewood Healthcare, we believe in educating the public on what to expect as we age, dispelling stigmas about aging, helping people prepare for their senior years, and providing quality services that allow people to thrive in every circumstance later in life.
COVID-19 has further exposed the importance of access to a consistent support network for seniors, especially health services. However, because seniors are the most at-risk age group for experiencing severe complications from the virus if they are not yet vaccinated, seniors and their families have understandably delayed their decision on moving into senior living. Other logistics – like social distancing, mobility issues, or finances – have also made the decision more stressful.
Our team at Edgewood Healthcare understands these concerns and is here to answer any questions you may have about moving to senior living during the pandemic. Each of our 64 communities continues to follow COVID-19 protocols, provide a mitigated move-in process for new residents, and offer any additional support necessary to ensure a smooth transition. We also provide COVID-19 vaccines to new residents as soon as possible, and are slowly reopening our visitation, activities, and communal dining.
Pandemic or not, we know that seniors want to maintain their independence as much as possible. Keep reading to learn why seniors fear losing their independence and how outpatient therapy services can help seniors maintain autonomy and quality of life.
Why Seniors Fear Losing Their Independence

We all value our independence. It's what gives us the freedom to live our lives. However, as we age, our bodies and minds inevitably change. Most developments are simply due to time, but others are determined by our individual genetics, personal habits, and health history. Any of these factors can lead to physical or cognitive decline that impacts the ability for seniors to fulfill daily tasks and live independently.
If this happens, seniors worry they'll become a burden on their loved ones if they can no longer take care of themselves. It's natural to feel this way. However, how is this fear different for seniors versus other age groups? We consulted with our staff members Chris Lougheed, Vice President of Therapy Services for CaringEdge Health Network, and Christan Kostelecky, Senior Director of Therapy Services for CaringEdge, to learn more about this common fear.
"For seniors, the fear of losing independence is related to their definition of their sole purpose," says Lougheed, whose professional background includes physical therapy. "When we're younger, that purpose is being an athlete, a parent, or a working professional, but as we age, our purpose is more defined by our function and daily living. It hits seniors a little harder because they're not defined by those roles anymore."
Kostelecky, an occupational therapist, adds that this fear is "more compounded" for seniors because it's a stage in life where people experience more loss – whether it's due to loved ones moving away, retirement, or the death of a family member or friend. Loss has been exacerbated during COVID-19, as many seniors have lost loved ones, social interaction, and precious time during the pandemic.
"When we're seniors, we may have to let go of some of the earlier roles we've used to define ourselves. The new roles are now our activities of daily living, and hopefully activities we enjoy," she says. "I think the losses seniors experience later in life drive that fear of 'What else will I lose? Can I still drive? Can I still take care of myself?' for seniors. They become afraid of having people tell them what to do and how to do it, which can make them feel out of control (of their own lives)."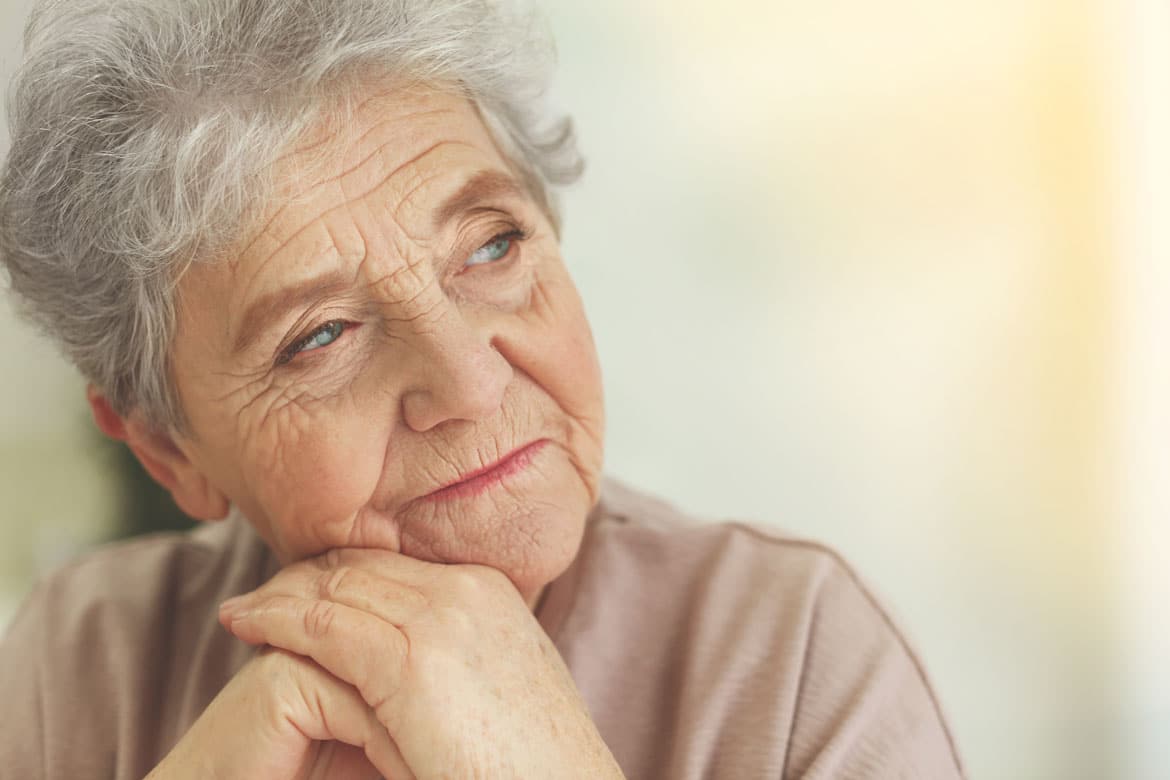 Seniors are also at a heightened risk for physical injuries later in life, Lougheed says. "When you're a senior, you don't know if you'll recover from a fractured hip (or other injury)," he says. "It feels more finite, which can be scary for seniors."
Difficulty with maintaining self-care, social isolation, and increased safety concerns when moving around the house due to cognitive or physical factors are also big indicators that it's time to consider other options, Kostelecky adds.
Fortunately, seniors and their loved ones have many options to explore to preserve their independence, no matter what twists and turns their health may bring. Edgewood Healthcare is proud to offer independent living, assisted living, memory care, home health, and short-term stay services for seniors through our extensive in-home health network (which is also how residents receive COVID-19 vaccinations).
Of the variety of services offered through the Edgewood Health Network, outpatient therapy is one of the most relevant for addressing their fear of losing independence. Let's explain why.
How Outpatient Therapy Enhances Senior Autonomy
Outpatient therapy is often associated with rehabilitating pain or weakness in a specific area of the body. This is still true, but the philosophy in all types of therapy has evolved to look at the roles people play in their lives and how they see themselves as valuable, Kostelecky explains.
Our therapists work with every resident to establish this value or purpose. From there, they work with him or her to create an individualized treatment plan that ensures this purpose is honored. Usually this means modifying activities that focus on the person's strengths while accommodating areas that need improvement, Kostelecky says.
"We need to figure out what's meaningful," she adds. "A lot of seniors are afraid we're going to have them do something out of their comfort zone, like going to the gym when they don't work out. Instead, we ask them about things they want to do and marry that to their activity level, which leads to optimum independence."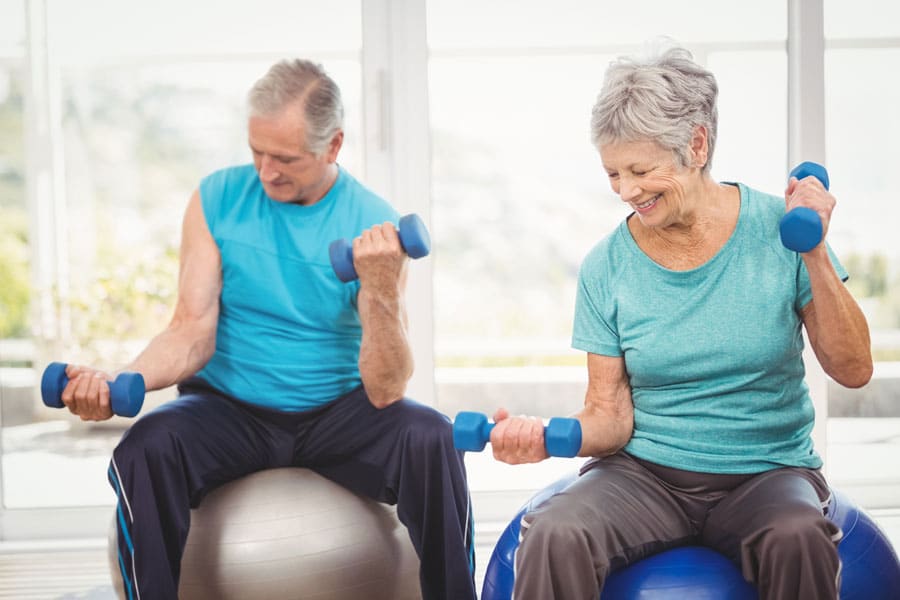 Living in a supportive environment where residents interact with therapists and other health practitioners on a daily basis, while wearing masks and following social distancing guidelines, provides further peace of mind for seniors and their families, Lougheed says.
"If you are part of a community that encourages you to thrive, you can channel a passion or skill you had when you were younger and find a way to do that task in the community in a modified way," he says. "The goal is not just for seniors to get by, but to thrive in the later years of their lives."
To learn more about outpatient therapy options through Edgewood Healthcare or our mitigated move-in process during COVID-19, contact our team today!