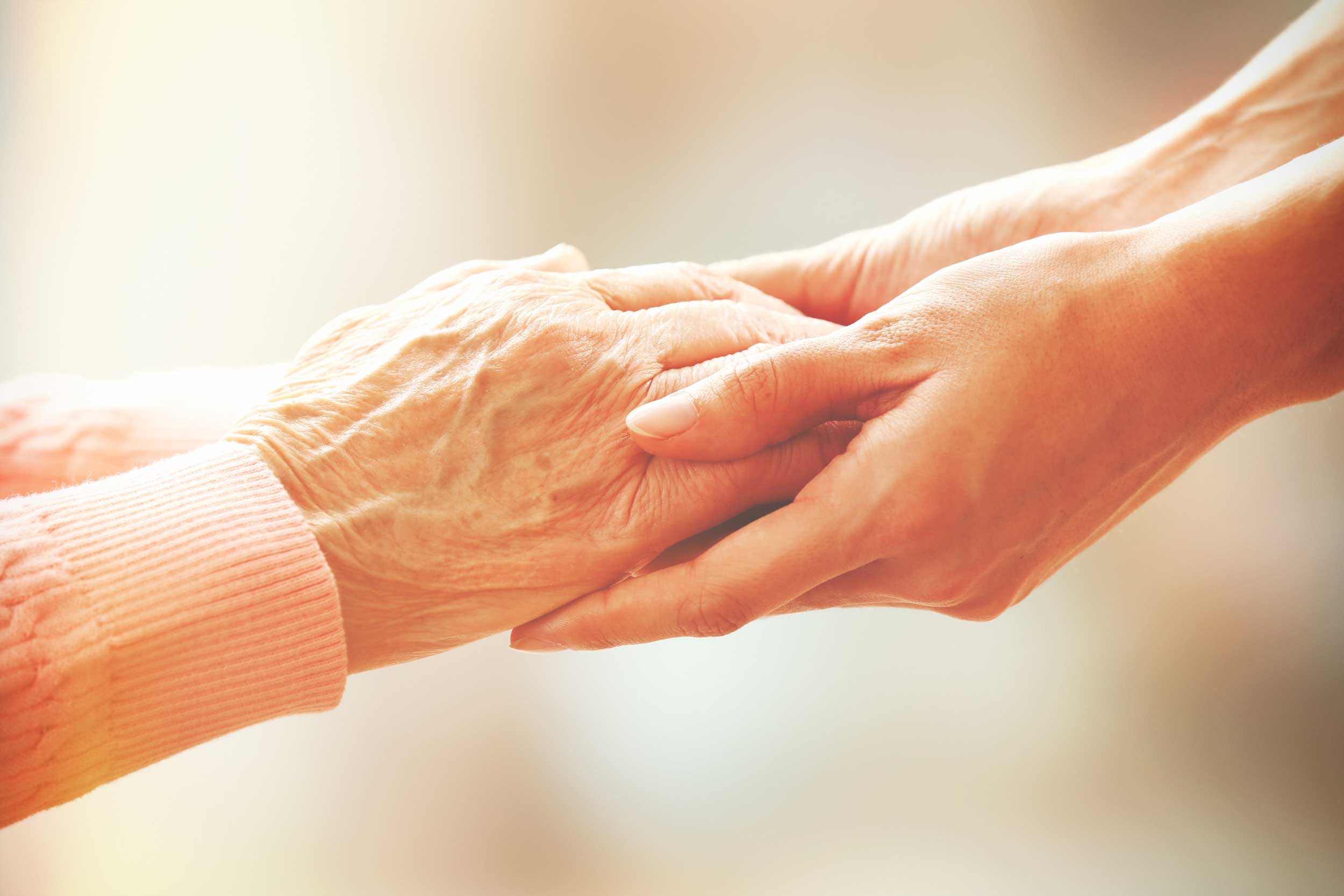 CaringEdge
Hospice and Home Health Care for quality of life and peace of mind. Always here when you need us.
We believe every person deserves the highest quality of care.

Edgewood + CaringEdge: A continuum of care
Welcome to Edgewood's CaringEdge, a division of Edgewood and strategic partnerships with preferred medical professionals within our communities. Building on each community's needs, care is either provided by our in-house CaringEdge professionals or by hand-picked, local preferred medical providers. We carefully select partners that are equally and passionately committed to making a difference in our residents' and patients' lives by providing services of the highest quality, that promote health, comfort, independence, and whenever possible, significant improvement, all in the convenience of your home setting.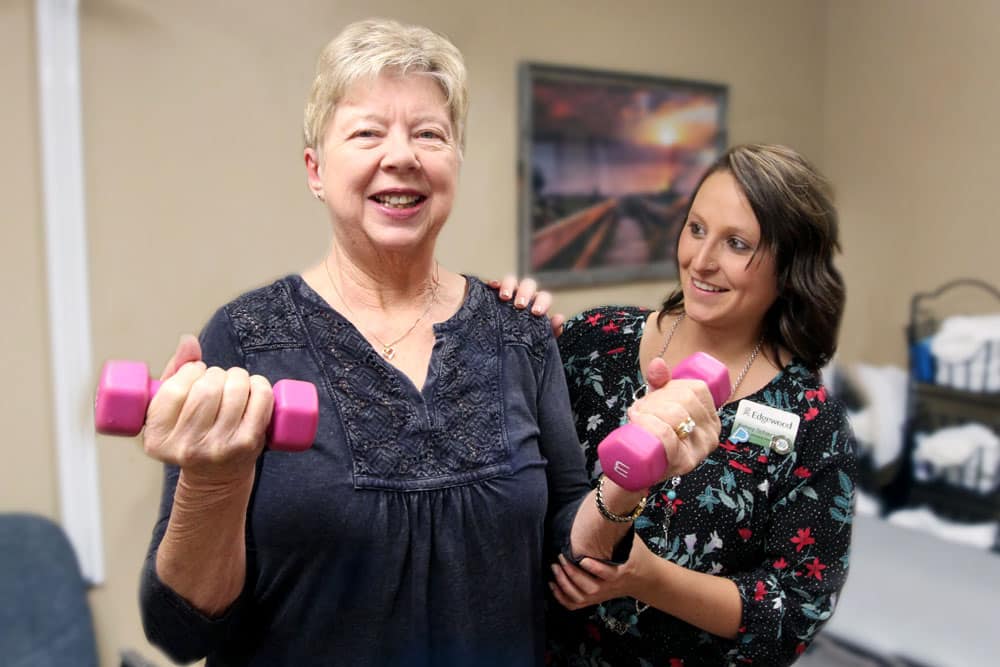 Committed to making you stronger at every level with physical, occupational and speech therapy services. We strive to help you rehabilitate and be as healthy and independent as possible, and to significantly improve your quality of life, both physically and mentally.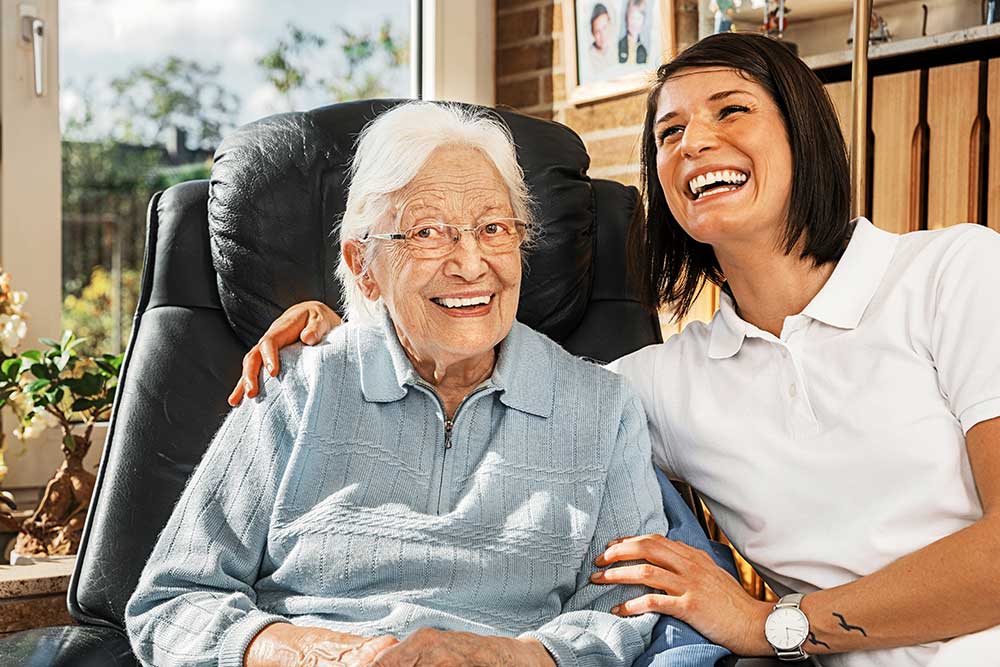 Dedicated, skilled clinicians come to your home and partner with you to manage your health care needs, help you understand what to expect after surgery or ongoing illness, and give you peace of mind, knowing that you have an expert to turn to during your time of need.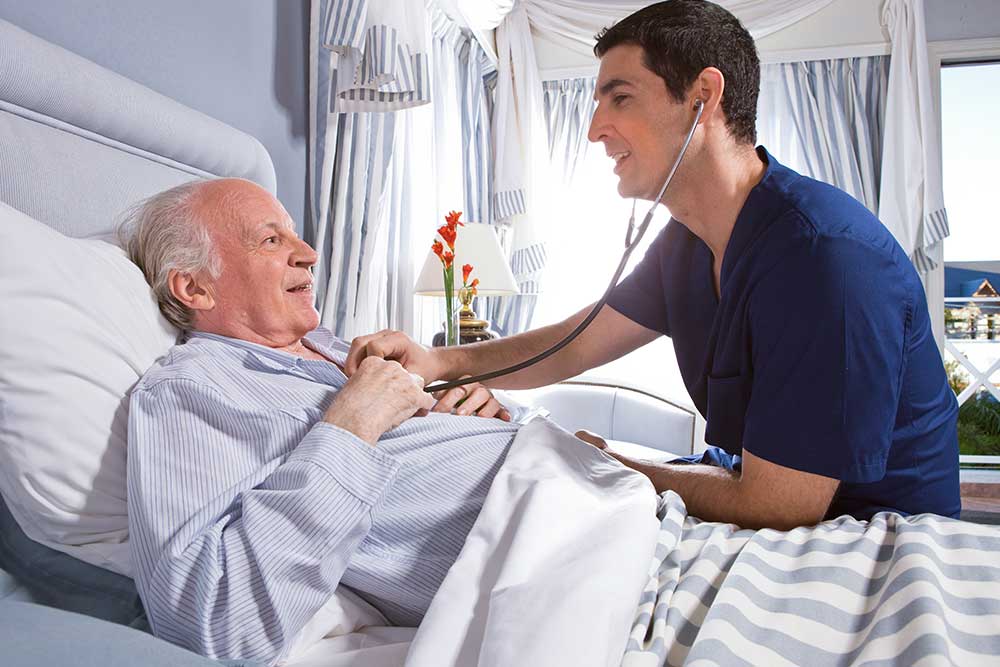 Specialized care designed to provide support to you and your loved ones during an advanced illness. Hospice care focuses on comfort and quality of life rather than cure, and affirms life. The goal of hospice care is to enable you to have an alert, pain-free life, to live each day as fully as possible.