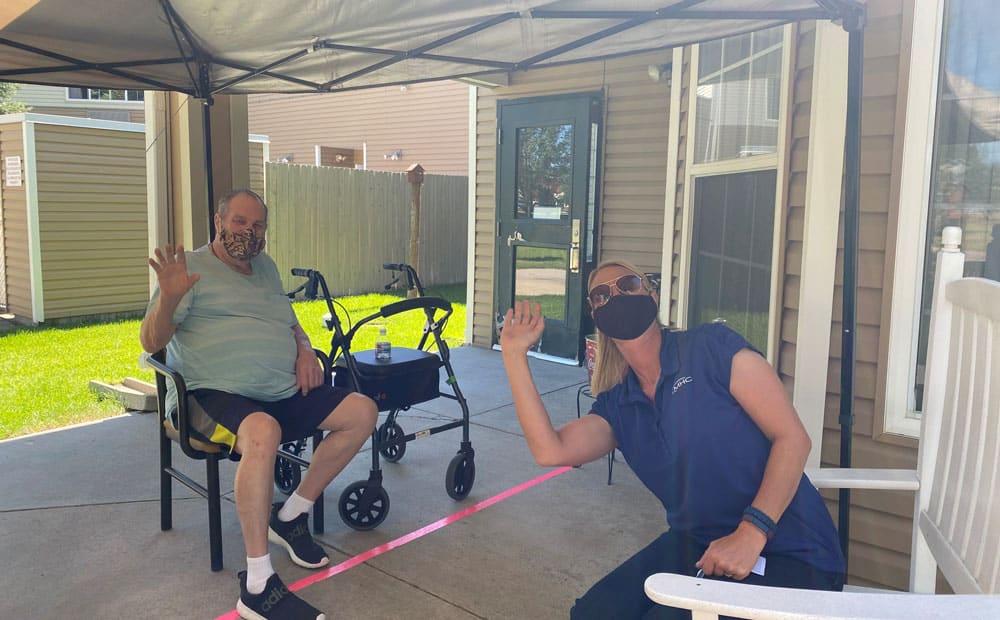 Shellee Reynolds of Cheyenne, Wyoming, was understandably hesitant about moving her father, Dave Bryant, into assisted living during a pandemic.
The self-proclaimed daddy's girl was determined that she, her sister, and her brother could continue taking care of Dave, while juggling their jobs, relationships, children, and obstacles of COVID-19 in their own lives.
But soon Dave's dementia started to advance. He was getting more confused in his home and taking either too much medication or not enough. He ate a lot of jellybeans every day and frequently asked for Oreos and bananas for breakfast.
"He'd always ask us when we were going to take him home when he was already home," Shellee shared in a phone interview.
Shellee's sister Beth Martin, who is a nurse at a local hospital, gently suggested that it was time to consider senior living for their father. Shellee resisted – largely because of coronavirus concerns – but after Dave took a memory test that suggested he needed more assistance in his daily living sooner than his daughters thought, deep down Shellee knew her sister was right.
"I lead with my emotions and Beth leads with logic," Shellee says. "I had good intentions but there's only so much a family member can do. I would have let my dad down by not being able to care for him in the way he deserves to be cared for. It took me a while to realize that."
Dave's daughters explored senior living options in Cheyenne and came across Edgewood Sierra Hills. Although Shellee admits she was cynical about moving her father into senior living at the time, she was impressed with Executive Director Amy Brinley, who went "above and beyond" to ease their concerns and answer their questions during the tour, she says.
Dave moved into the Edgewood Sierra Hills community on April 13, 2020, five days after his 73rd birthday.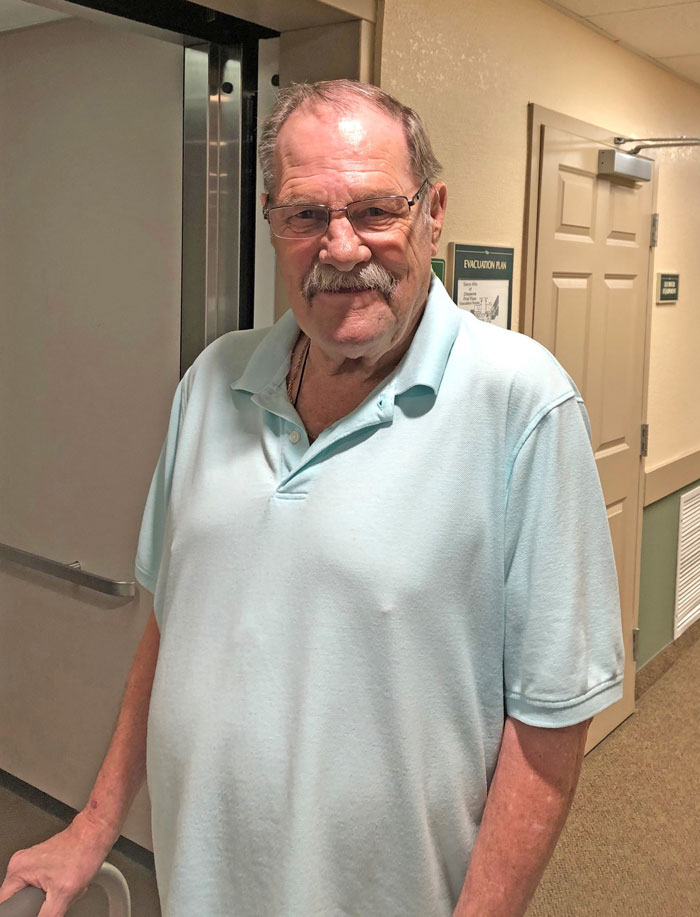 A 14-day quarantine and a few more weeks of acclimation later, Dave was thriving in his new home – much to Shellee's relief.
"He's adjusting better than I anticipated," Shellee says. "Now he gets breakfast, lunch, and dinner and has met a bunch of good people."
Meeting new friends has been especially good for Dave, Shellee adds, as he had been living by himself since his wife Ellan Bryant passed away three years ago. He is also receiving physical therapy right in the comfort of his home community, which is making him "so much stronger," she says.
"He has structure now and that seems to help," Shellee adds. "He still has days where he gets confused, but I do believe it's what is best for him."
Shellee adds that the quality of care from the Edgewood Sierra Hills staff makes her feel better about the decision, though she still feels a lot of emotions – like any loving daughter or son would in a time of so much change.
She calls her father every day and maintains an open line of communication with the nurses, who do whatever they can to make sure Shellee gets to safely visit her father.
"The nurses love my dad," she says. "Amy arranged it so that every day, seven days a week (when there were no visitors allowed in the building), the staff took my dad down to the activity room so he could sit in front of the window and talk on the phone with me. That way I still got to see him and make sure that he was doing well."
Once Edgewood Sierra Hills allowed family members to visit outdoors from a safe distance, Shellee was able to catch up with her father in person while wearing a mask. She's also able to meet him for his doctor appointments when they take place outside the Edgewood community, which comforts her to know that although her father is living in a new home, she and her siblings remain his primary support system.
When asked what advice she would give to other families who are going through the difficult decision of moving their family member into assisted senior living during a pandemic, Shellee recommends that they "truly think about what's best" for their loved one, she says.
"If you can't give them the care they need (on your own), you need to put their needs ahead of your own feelings," she says. "I still go back and forth, but I do believe that the staff genuinely care for my dad."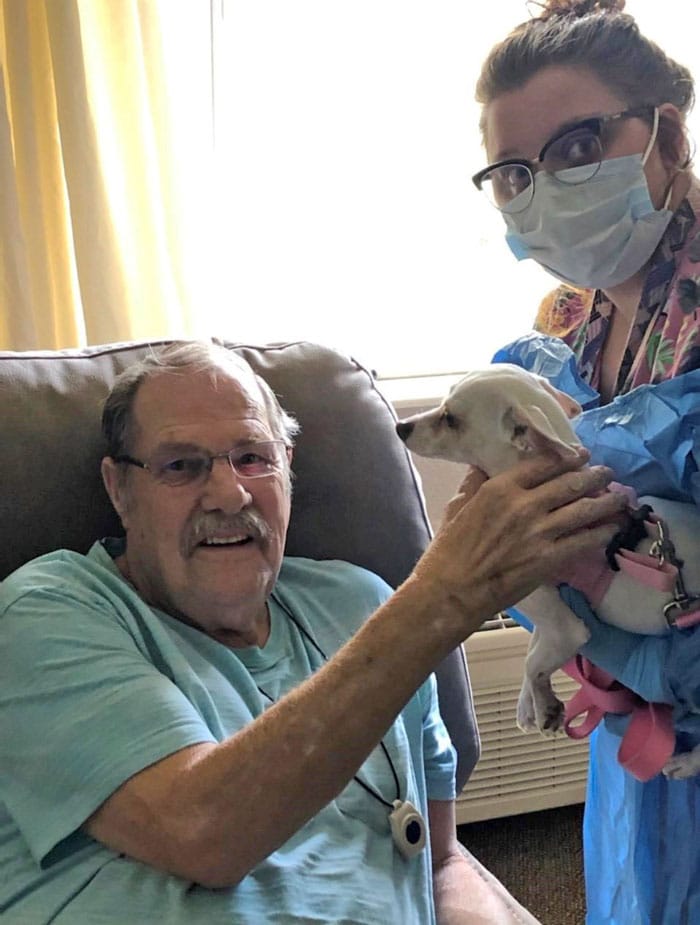 Our team at Edgewood Healthcare understands that COVID-19 has created many challenges for seniors and their families. If you are exploring senior living options for yourself or for a loved one but are concerned about doing so during COVID-19, we are here to help in any way we can.
To learn more about our mitigated move-in processes during COVID-19, click here or contact your nearest Edgewood Healthcare community today.