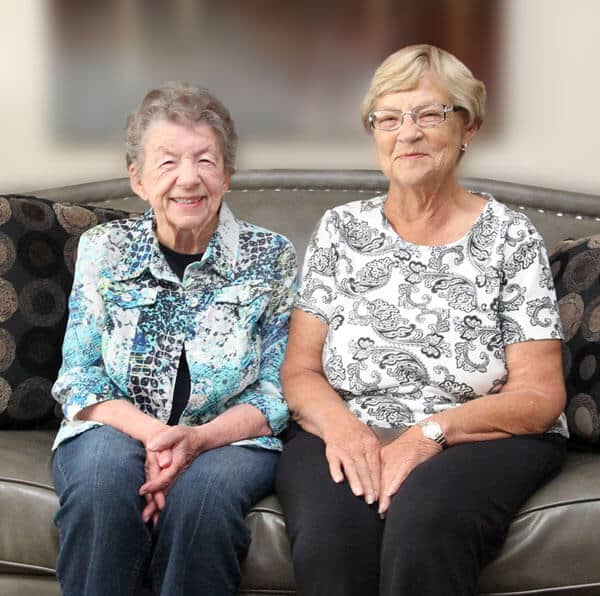 Comforts of Home
Edgewood's Memory Care residents live as independently as possible within a smaller, more comfortable environment. Our communities are designed to feel like any cozy home; there are spaces to gather, socialize and relax with family and friends. Our communities are designed to simulate the comfort, sounds, smells and feeling of home that ignite our residents' long-term memories to bring them joy and contentment.
No detail is too small, and while we offer soothing room colors and décor throughout, residents are encouraged to bring their own special pictures, furniture and treasures to make their apartment home.
Our open floor plan allows residents to see every area of their home without having to open doors or walk long hallways. The open concept provides clarity and prompts them to interact with their surroundings and new friends, keeping them engaged, which reduces wandering, behaviors and depression while promoting physical and social well-being.
Edgewood Understands
Alzheimer's and memory loss affect everyone differently. Our staff-to-resident ratio allows us to provide personal attention and help residents maintain daily living skills. That's coupled with ongoing training for our staff to understand the conditions and challenges associated with this illness.
Edgewood staff members reaffirm what residents do remember, to help improve self-esteem and reinforce positive experiences. Residents may also assist staff in activities such as meal preparation, cleanup, folding laundry and other tasks to help them enjoy the community feeling.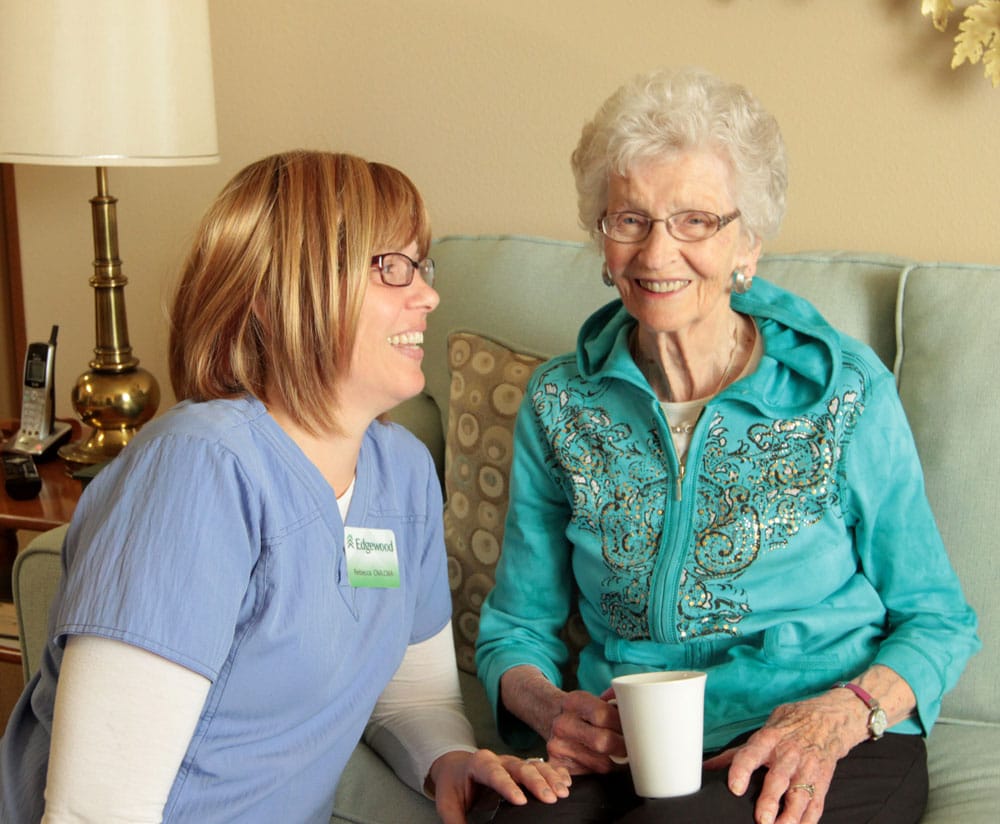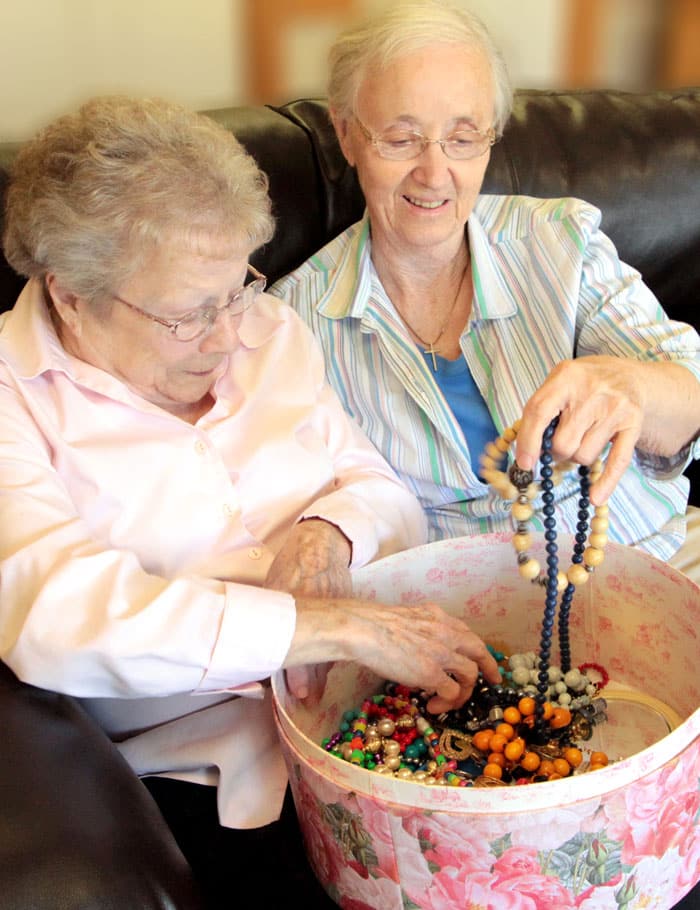 Life Stations
Wondering about the random household items such as old gardening supplies, a laundry basket full of clothes, or a bassinet and baby dolls lying around our community? These are part of Edgewood's Life Stations; they help our residents spark old memories and create activities that encourage interest, movement and interaction. They are also helpful in the retention of memories from years past and help create new moments of joy.
Using activities such as gardening, working with tools, desk work and folding laundry, Life Stations help our residents revisit and retain memories in a comforting way, and provide a sense of purpose through familiar activities. Residents who engage in Life Stations are less likely to wander, have reduced levels of stress and anxiety, and exhibit a calmer demeanor.
Our Life Stations are designed to be engaging for each community's residents, by studying their biographies – where did they work, what were their hobbies, etc. These Life Stations are dynamic and will reflect the wants, needs and historical past of our residents, and will need to adapt as our population changes. It is important that the residents define the Life Stations and not vice versa. Ask our staff for ideas on how to create your own Life Stations at home.
Edgewood Memory Care Residents Receive
The staff at Edgewood knows just what to say and do to keep Dad calm and happy.
First-hand, I watched the staff treat their residents with love and with dignity.
You are all truly angels on Earth for the care, compassion and understanding you show your residents and all their families.
Want to learn more or get in touch with a community near you?