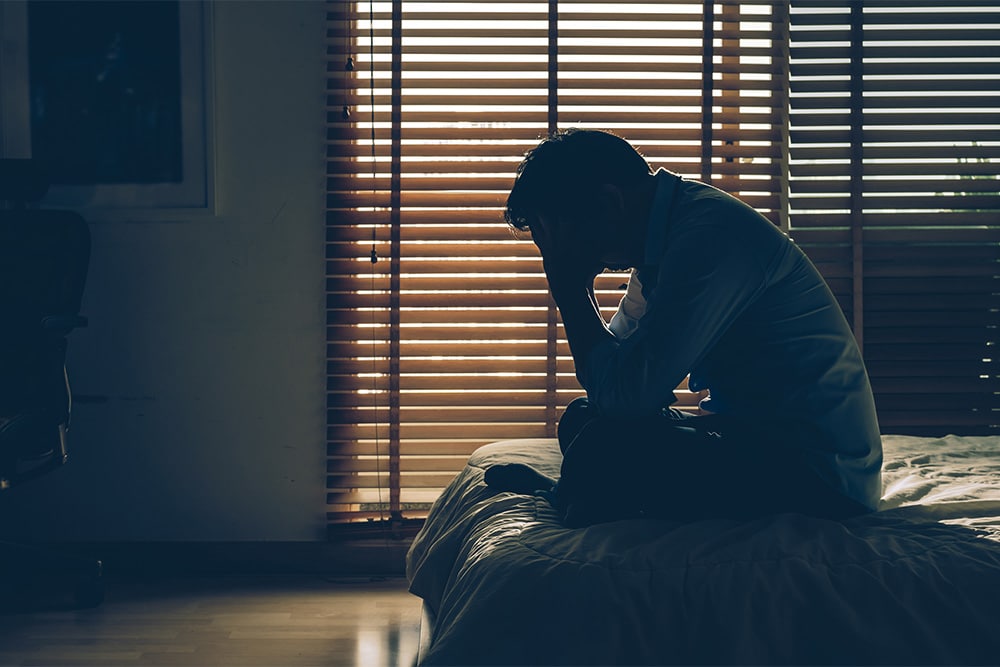 Being a caretaker to the loved senior(s) in your life is a noble, fulfilling and selfless job—but at what expense? Where is the line between caring for your loved ones and caring for yourself? It's easy and natural to put yourself on the back burner when there are people who depend on you.
This article is specifically meant to help you identify the stress you are facing as a caregiver and suggest ways to help everyone involved live an easier, more carefree life.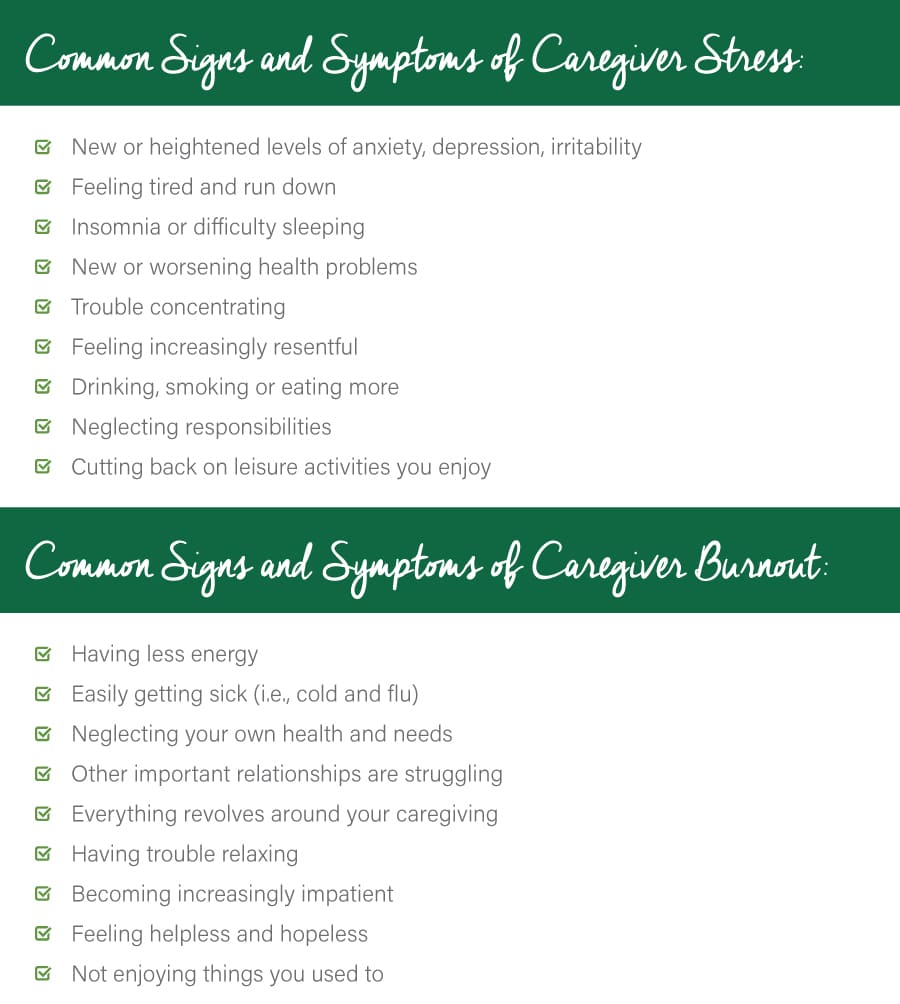 If you find yourself experiencing any of these, here are some ways to ease the stress:
See a professional
If you have any new or worsening mental, physical or emotional health problems, be sure to see a doctor and tell them that you're a caregiver and describe any concerns or symptoms you may have.
Accept help
Kindly ask a family member or friend to take over your role as caregiver for one or two days a week.
Set realistic goals
Break large tasks into smaller steps. Prioritize by making lists and establishing a daily routine, and say "no" to draining requests.
Seek social support
Make an effort to stay connected with friends and family who offer nonjudgmental emotional support, and set aside time each week for connecting.
Set personal health goals
Set goals to combat what you're struggling with. For example, if sleep is an issue, make it a goal for it to become a priority by setting challenges to go to bed earlier.
You can bring your loved one to our communities for hourly, half-day, or full-day visits and take time to relax, recharge and focus on yourself.
Plan a week or weekend off
Have your loved one do a short-term stay with us. Stays can be as short as 24 hours or up to several months.
It can take some stress off the caregiver and let seniors receive professional healthcare in the comfort of their home.
Discover our other specialized services
Consider looking into our other specialized services. We can help you lighten the load of caregiving, where our trained professionals will literally and metaphorically do the heavy lifting, giving you and your loved one more stress-free time to enjoy life and your time spent together.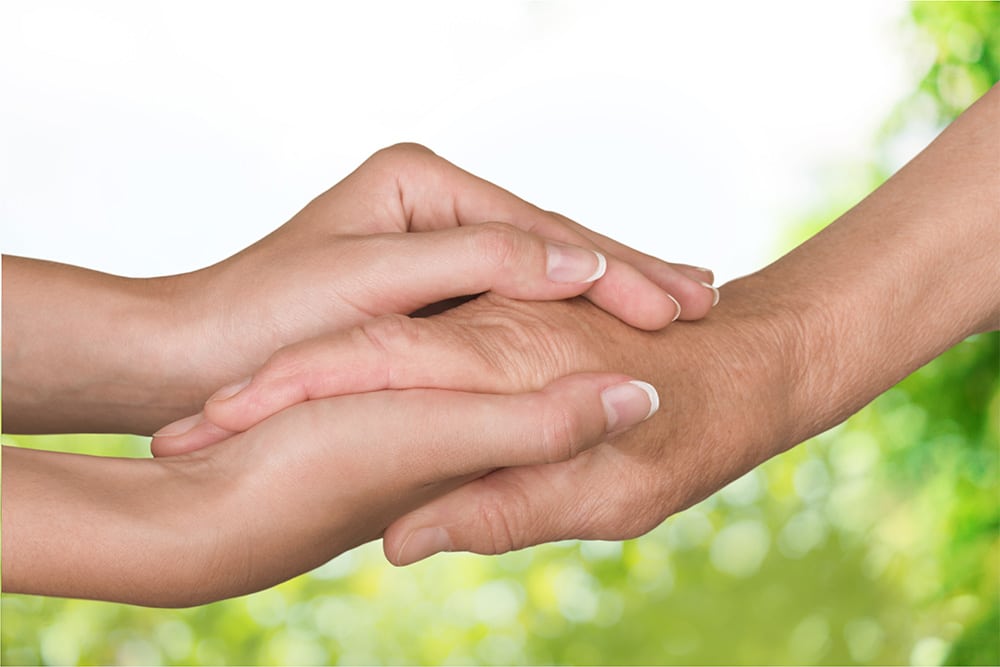 Stress is a normal part of life; it's what makes us human—but recognizing new or worsening stressors is important in preserving your wellbeing and quality of life. Ensuring your own health and happiness can make you a better caregiver to those you love most.
Most Edgewood communities also offer different options for caregivers, in the form of educational series and hands-on training or support groups designed for family caregivers. If you or a loved one are interested in finding out more about local services or any of our other services, please visit us here or call 701.738.2000.