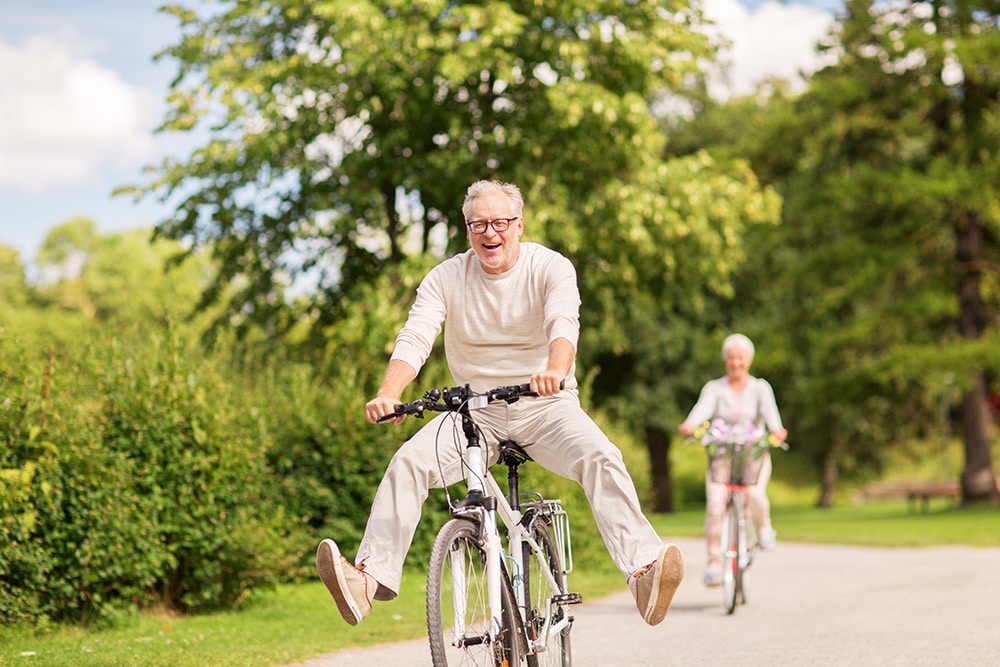 Encouraging independence in seniors is paramount to the longevity of their health and wellbeing. When your loved one may begin to lose some of the functions they once had, it might feel instinctive to jump in and help. Although your intentions are good, over-aiding a senior can actually be counterproductive and hinder their ability to be independent.
If your loved one has cognitive impairments such as Alzheimer's or dementia, it may be more difficult to preserve or maintain their independence but it is possible if approached with the right care and technique.
There are several ways seniors can work to preserve their independence on their own, and ways caregivers can assist and encourage. Talk to your loved one about interests or hobbies they enjoy that also promote independence. Help to facilitate ways for them to engage in these interests in a safe and effective manner—doing so will ultimately help lead them to a higher quality of life.
Here are six ways seniors can preserve their independence.

PHYSICAL ACTIVITY
Physical activity will preserve seniors' independence in crucial ways—the many benefits range from preventing falls and major physical injuries to preventing serious health issues like heart disease and diabetes.
If first approved by the senior's physician, there are several low-impact physical activities seniors can do to preserve the strength and health of their bodies including dancing, walking, strength training, swimming, gardening, and housekeeping.
If you're the caregiver, a great way to get your loved one motivated for physical activity is by joining them. Offering to go on walks, taking a fitness class together, or taking on the heavy lifting while they perform other housekeeping tasks can allow them to meet their physical activity goals.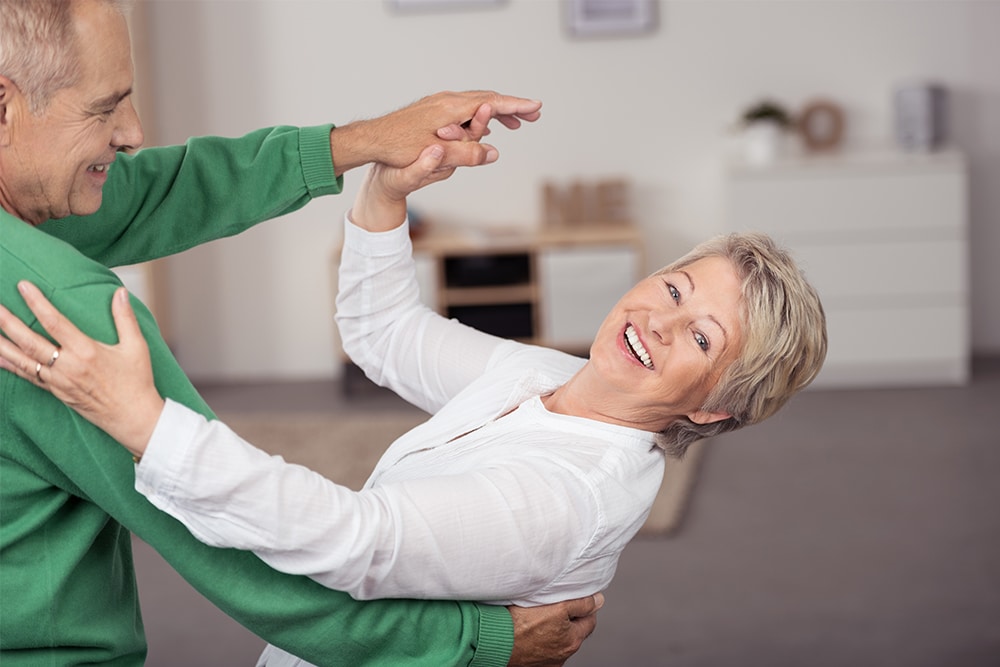 STAYING SOCIAL
Socializing can be a great tool in preserving independence in seniors by helping them to feel connected, satisfying emotional needs, stimulating the mind, and promoting memory retention. Socializing can also be just as important as physical activity because it improves self-esteem and quality of life.
Seniors can be socially active by staying connected to family members and friends, participating in clubs or groups in their communities, and joining peers in fun events. Caregivers can assist seniors by calling to talk about their day, helping them stay connected to others, inviting them to parties, or spending consistent time together.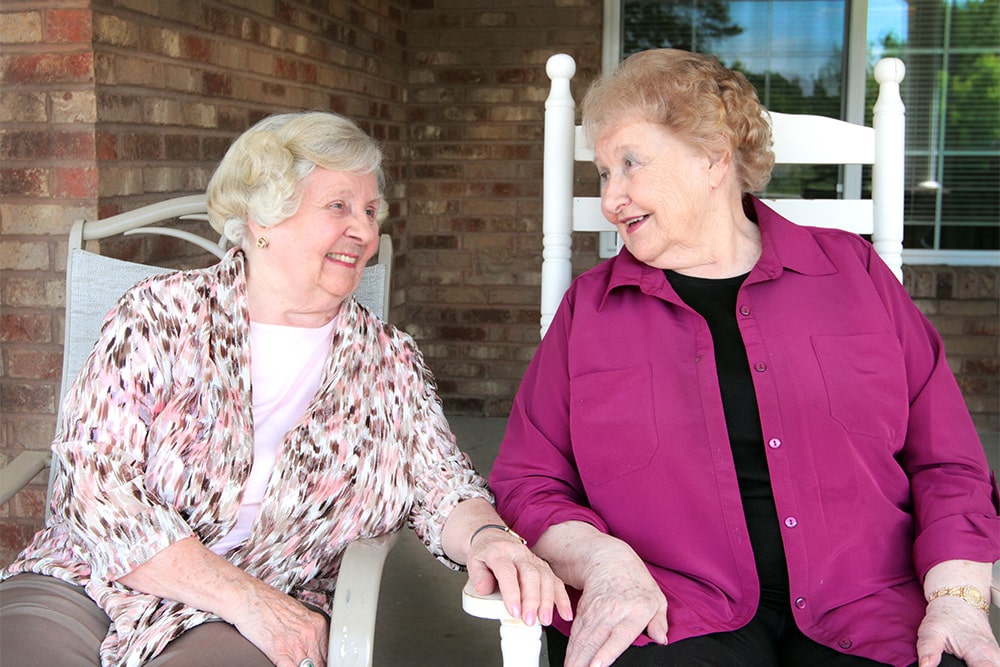 A HEALTHY MIND
Like socializing, keeping the brain active and healthy facilitates independence by sharpening the mind. Seniors can stimulate their minds by doing brain games like crossword puzzles, reading or writing, and stay healthy by incorporating 'brain food' into their diets, managing stress, and getting enough sleep.
As a caregiver, always support and encourage activities that are healthy for cognitive function, be aware of their mental state, and go with them to their primary physician if you're concerned about their mental health.

If your parent or loved one has been diagnosed with a condition that hinders memory function like dementia or Alzheimer's, preserving their independence can be more complex and challenging, yet possible and realistic. Whatever the task, there are ways in which seniors with memory impairments can participate in normal everyday life.
Focus on what they CAN do: A great way to preserve independence and promote confidence is by focusing on what the senior does successfully. For example, if they have lost the ability to tie their shoes but can still slip them on, buy slip-on shoes without laces. If they are unable to prepare meals for themselves, let them be a part of the process by washing vegetables or drying the dishes.
Stay mentally and physically active: Depending on each person's unique cognitive functions, there are simple ways to help them stay active thus preserving independence. Listening to music, playing familiar brain games, going for walks, or anything that increases activity of the mind or body will help to maintain existing skills.
Find the right place: There often comes a point when seniors with memory impairments can no longer safely live alone. Finding the right level of care for your loved one will be essential to the preservation of their health, safety, and cognitive abilities.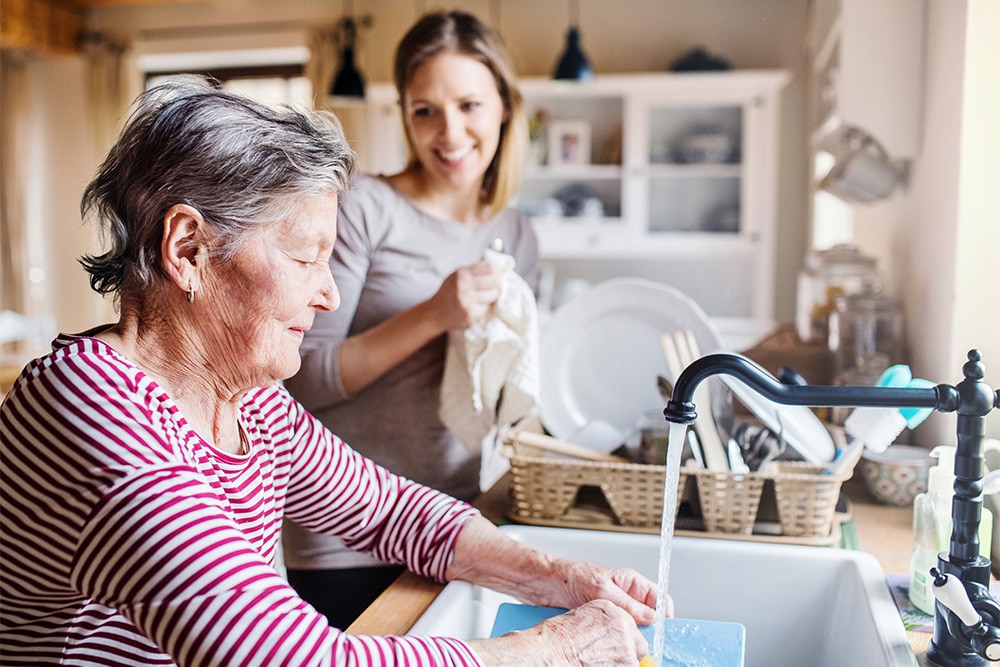 THE BENEFITS OF MEMORY CARE
Designed to assist seniors with memory loss, we offer memory care that allows residents to live as independently as possible within a smaller, more comfortable environment. We understand that memory loss affects everyone differently, and our staff-to-resident ratio allows us to provide personal attention to help residents maintain daily living skills.
In our memory care communities, we provide Life Stations that are implemented to help our residents spark old memories and create activities that encourage interest, movement, interaction and independence.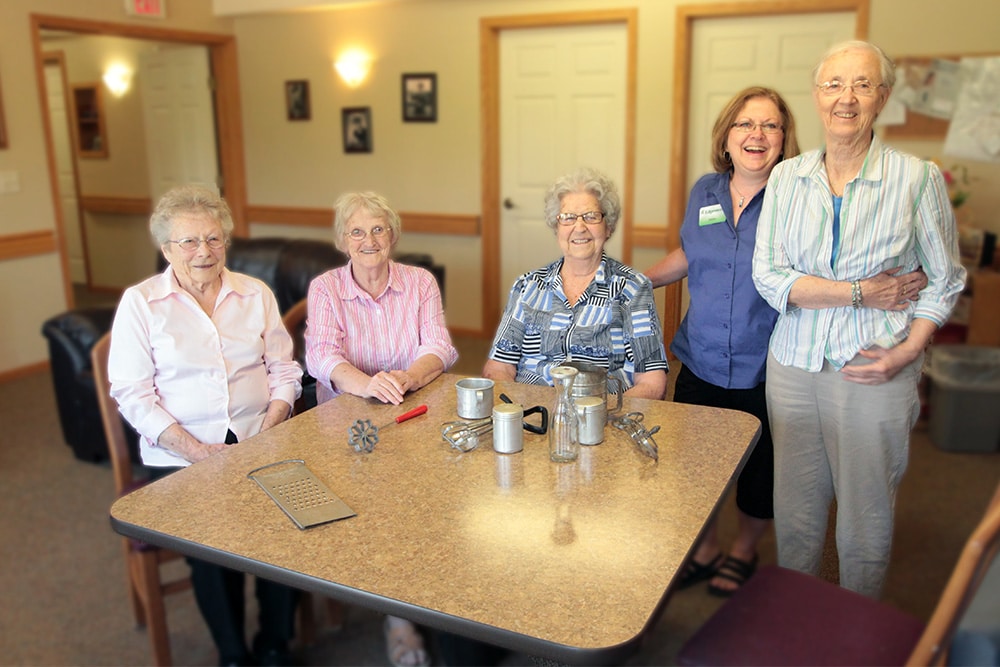 CARE THAT LETS YOU BE CAREFREE
Whether you want to preserve your independence as a senior or assist a loved one, you can ensure it by finding a living community that fits your needs and lifestyle. Our independent and assisted living communities and other services are designed to take away the pains that come with aging, and allow seniors to independently enjoy the golden years of their life while receiving the level of care that maximizes quality of life and wellbeing.
If you or a loved one are interested in any of our services, please visit us here or call 701.738.2000.