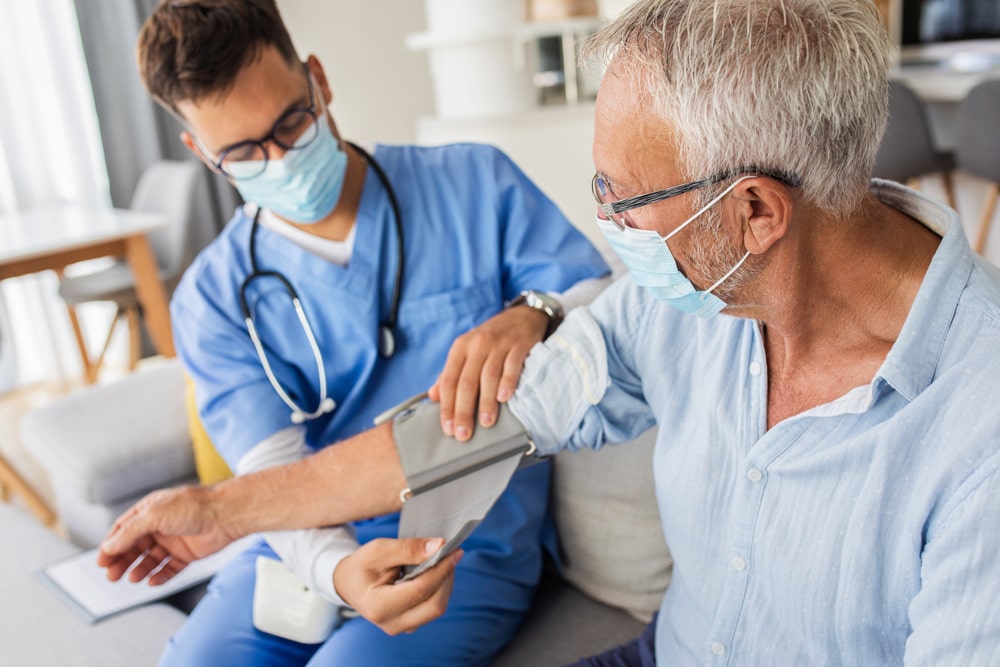 We know talking about money isn't easy, and sometimes feels a little taboo. However, when exploring options for senior care, the cost is understandably one of the top concerns for families. Many people fear that receiving quality senior care for themselves or a loved one is financially out of the question.
The cost of senior living varies by company, type of care, and services provided. With so many options and figures to consider, we understand shopping for senior care can be overwhelming and frustrating. The economic uncertainty of the COVID-19 pandemic has added another layer of stress to the process.
Our team at Edgewood Healthcare wants to assure you that there are many options available. We sat down with Ron Whetter, Executive Vice President of Finance for CaringEdge at Edgewood Healthcare, to learn about why calculating the cost of senior care can be stressful, and how home health may be a good solution for seniors to ensure they receive the quality care they deserve during their golden years.
Calculating Costs of Senior Care
Paying for senior care can feel overwhelming for many older adults and their families. It often involves lots of planning, paperwork, and uncomfortable (but crucial) conversations with loved ones. The root of these concerns is largely due to "the complexity of it all," Whetter says.
"When families look at the cost for many senior living companies, it's not always clear what they are going to be responsible for or what services are included," he says. "Costs are constantly changing, and depend on what kind of care a senior receives."
In addition to private pay, common payment options for senior care include Medicare, Medicaid, long-term care insurance, and aid for veterans, among others. Each program has its own set of qualifications, and coverage varies by state.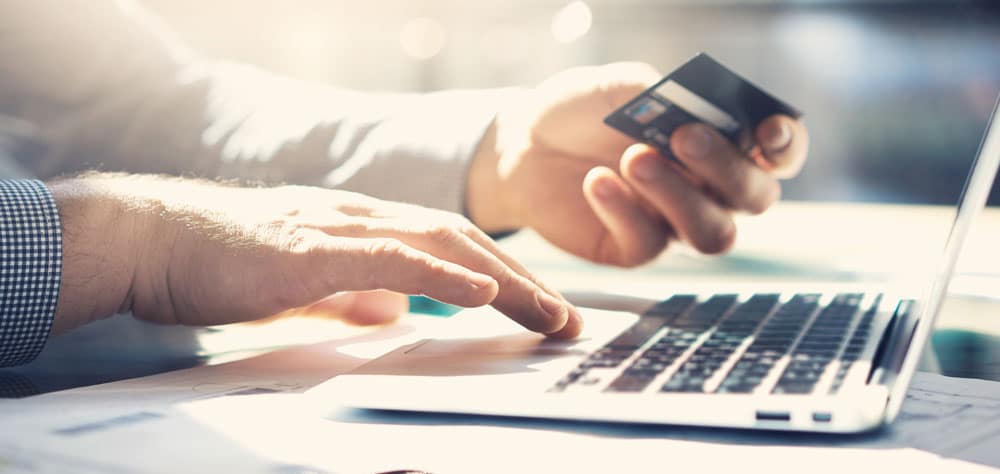 However, Whetter wants to assure families that they have many payment options to choose from, and that Edgewood Healthcare can be a resource for them as they navigate these complex systems. We also can help clear up any misconceptions that people have about paying for senior living, he says.
For example, many people think living in an independent living, assisted living, or memory care community costs more than nursing homes, but this is not always the case. Many nursing homes follow an à la carte model that makes prices appear low, but costs quickly stack up – especially for skilled nursing care.
At Edgewood Healthcare, we have set price levels listed on every community page which are determined by the amount of daily care that a senior may need to thrive. We also offer an in-home health network to all residents that is included in our cost structure, which makes healthcare more convenient for our residents – especially during the COVID-19 pandemic.
Edgewood Healthcare officially launched our health network in January 2020, shortly before COVID-19 began spreading throughout the United States. At the time, our goal was to provide our residents access to quality care without leaving their home to receive treatment for whatever twists and turns may come in their health journey.
Although it's been a challenging year, the value of an in-home health network has only increased, as our residents and employees have been able to get tested regularly, maintain routine check-ups through Telehealth, receive prompt care for COVID-19 or other illnesses, and be prioritized for vaccination without worrying about hidden healthcare costs.
However, we understand that some seniors may not be emotionally or financially ready to move into a senior living community. Fortunately, Edgewood Healthcare offers home health services through CaringEdge, which can be a more cost-effective solution for seniors who qualify. Let's dive into this service a little more.
Why Home Health May Be Best for You

Our home health service is an affordable option that brings our health practitioners right to your door – whether it's a private residence or an apartment in one of our 64 Edgewood communities. One of the most common misconceptions about home health is that it is expensive, but cost is determined by the length of time and services provided. The best part, however, is that part of the cost for home health is covered by Medicare.
"Home health helps seniors maintain independence at home and relieves some of the responsibility for family members who normally take care of their parents or grandparents," Whetter says. "They have peace of mind that their senior loved one is being taken care of by trusted professionals."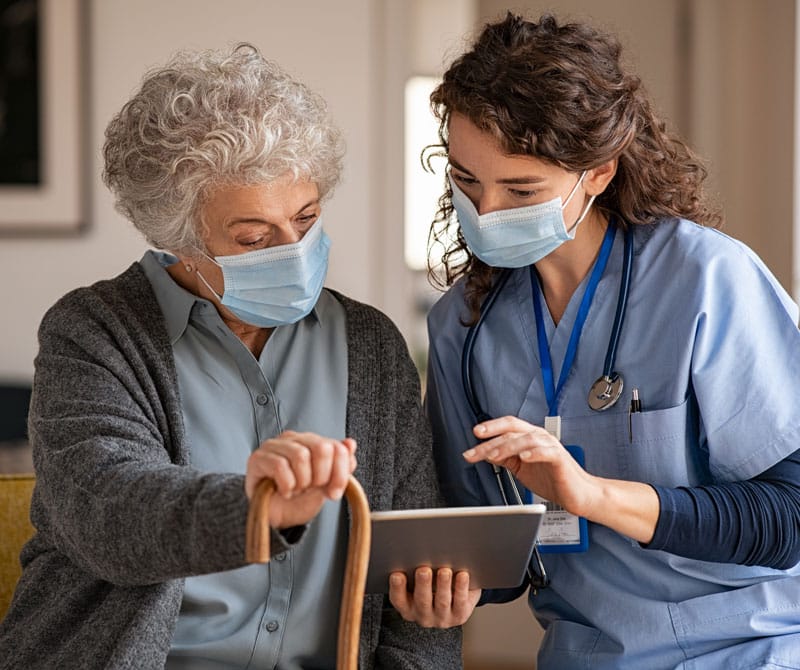 Home health is different from home care, which involves services like grocery shopping, cooking, laundry, and housekeeping. Home health focuses specifically on keeping you physically, emotionally, and mentally healthy during your senior years.
Here are some indicators that home health services may be right for you:
Wherever you may be in your health journey, Edgewood Healthcare is here to help you find options – like home health – that give you good quality of life while staying within your budget.
"Seniors have worked hard all their lives," Whether says. "They deserve to know which services they qualify for and to take advantage of them so they can keep dancing, playing softball, or doing other activities that they enjoy once it is safe to do so."