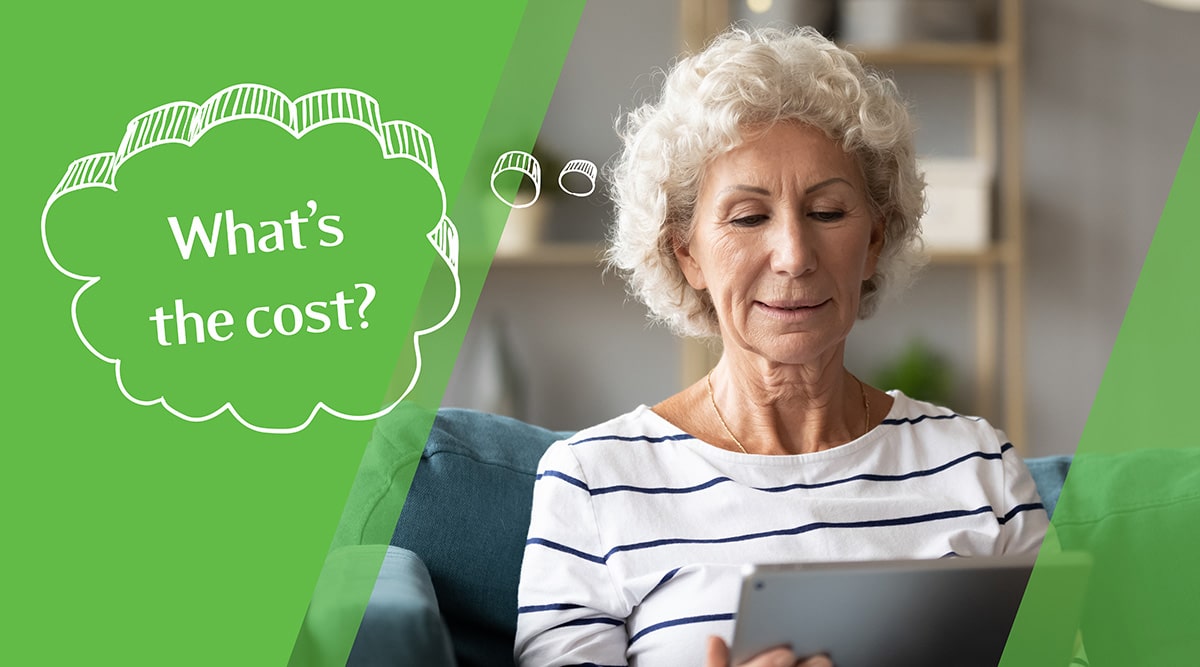 At Edgewood our number one priority has always been and will continue to be the health and safety of our residents and staff. While the COVID-19 outbreak has created the need for many enhanced safety measures and restrictions, we've finally reached a point at which we can slowly relax restrictions and are working diligently to safely reopen our communities to normal, pre-COVID activities. Yes, this includes move-ins!
At this time, most of our communities are also allowing outdoor visitation as well as being able to now (or very soon) allow in-community tours again. To find out if your local Edgewood community is currently allowing visits or tours, please visit our Find Community page to contact the Edgewood team in your city.
It seems that over the past few months the entire world has experienced a shift in the way we view and live our lives. We've been 'apart,' yet often seem closer in many ways. And in most cases, we've spent more time at home with our loved ones, as our normal daily routines have changed to fit the circumstances.
For many families with senior loved ones, this has been an eye-opening experience. But what do the next steps look like? Is this the right time to make a move? If you or your family have reached a point where you're discussing this topic and weighing your options, please read on to find out more about how Edgewood Healthcare can help!
When exploring senior living options, seniors and their family members have an array of questions on their minds, but usually their first inquiry is "How much does senior living cost?"
The answer to this question varies by company, type of care, and services provided, or even what each family's interpretation of "what's it going to cost me?" is. This can make the shopping process feel overwhelming or frustrating – especially when important information is difficult to find.
Edgewood Healthcare strives to be a helpful resource for family members considering senior living, which is why we list the type of services available and our rates at the bottom of each web page for all 64 Edgewood communities. This information is easy to find under "Levels of Care" and "Rates and Floorplans" when you search a community near you on our Find Community page. Plus, we also provide an array of tour questions to ask any senior living community, to ensure you're getting all the essential information you need to make an informed decision, because we understand price isn't the sole consideration.
How does senior living compare?
In our industry, the term "senior living" is an umbrella term for any community that provides housing, meals, and different levels of care to seniors. Philosophies and quality of care range among companies, but at Edgewood Healthcare, we ensure that everything we do for our residents is comfortable, convenient, and the highest possible quality.
At Edgewood, we offer a variety of services and amenities that replace most of the common monthly costs seniors accrue. Some examples of expenses our Edgewood residents no longer have to worry about are:
Mortgage/rent
Home or renters' insurance
Real estate/property taxes
Groceries/dining out (3 meals/day + snacks)
Utilities (electricity, gas, water, etc.)
Laundry services (washer & dryer)
Housekeeping
Lawn care & outdoor maintenance
Home maintenance & repairs
Transportation (insurance, gas, registration, repairs)
Emergency response or security system
Fitness center membership/exercise programs
Entertainment & activities (social, cultural, recreational)
Caregiving expenses (in-home nursing services, companion care)
When it comes to shopping for senior living, at first glance, most people experience a bit of sticker-shock. However, once they're able to dive into everything that's included and make a true apples-to-apples comparison, the value of senior living is easy to recognize. But you don't just have to take our word for it, check out this handy affordability calculator to help you compare your current costs to the cost of senior living.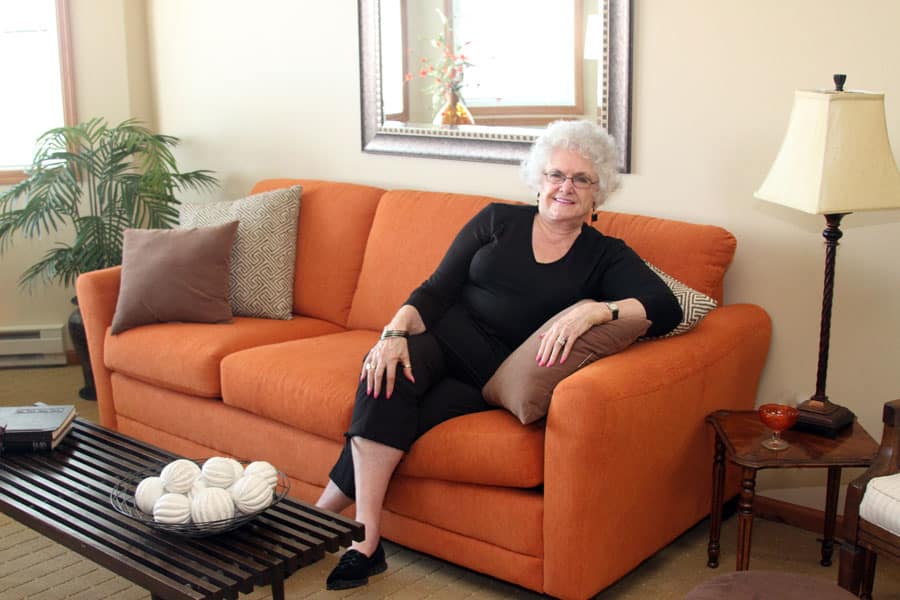 What are the costs of NOT moving to senior living?
When it comes to researching and making a big purchase, like choosing to move a loved one into a senior living community, there are a lot of factors that are taken into account. Most often those are associated with monetary costs: the bottom line. However, what many families don't always take into account are the costs associated with NOT making the move or choosing to make the move too late, when a senior living community may not be an option anymore.
As we age, we often slowly become more and more reliant on others. Family, friends, or neighbors are often turned to, to help fill in some of the steps that seniors may not be able to safety manage on their own any longer. At Edgewood, we often encourage families to take inventory of all the things that are potentially taking time away from their own schedules or could negatively affect their lives while supporting a senior loved one, including things like:
Refilling and managing medications
Providing regular transportation to medical appointments, church, the grocery store, etc.
Managing finances/paying bills
Grocery shopping and/or preparing meals
24/7 support or supervision for seniors affected by Alzheimer's or dementia
Home maintenance
Yardwork/snow removal
Regular check-ins/calls to ensure a loved one isn't feeling isolated at home
Losing sleep, elevated stress, and caregiver burnout and deteriorating health,(often quicker than that of the senior loved ones they care for), are common side effects of caring for a senior loved one
Every family's list is likely a little different, but the one common denominator is that there are usually a lot more "costs" associated with caring for someone else, besides the standard monetary costs.
What's the bottom line?
It's obvious that there are a lot of factors and weighing of options that go into making the move to senior living. However, with all of those taken into account, at Edgewood we understand that cost is still cost and monetary resources aren't infinite. In order to ensure we can help as many seniors as possible, Edgewood is proud to offer a variety of services to accommodate seniors at almost any stage of their healthcare journey, including:
Independent and Assisted Living rate ranges represent Edgewood's average monthly cost for room and board per product line; cost does not include separate service level package for care. Memory Care rate range includes both room and board, plus service level package for care. Short Term Stay rates are per 24-hour period and include room, board, and services. Adult Day Services charges are per hour; half-day or full-day rates are also available and include meals and/or snacks and care.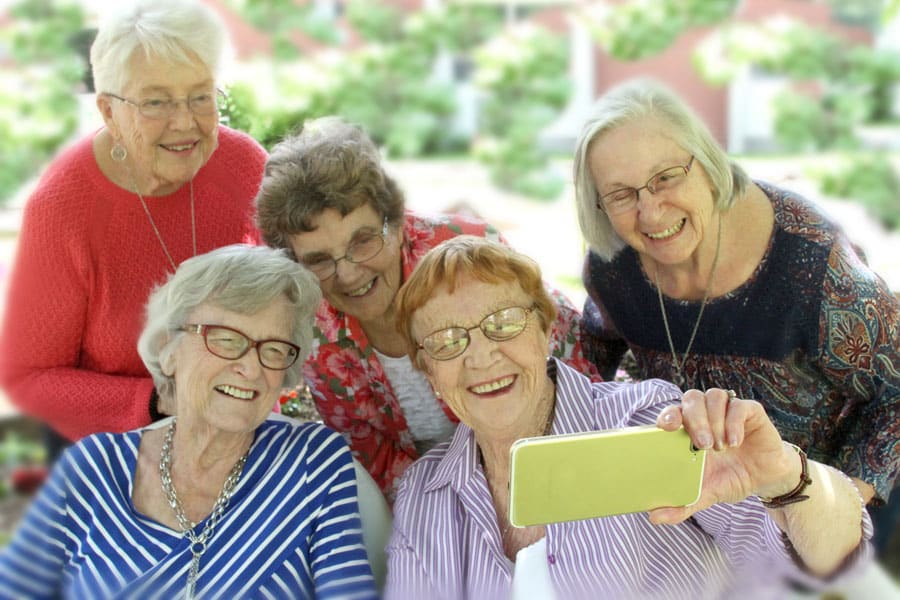 How is the cost of senior living broken down?
There are several different ways for senior living communities to break down their monthly charges and what's included. At Edgewood, the cost of senior living includes a base rate plus a level of care, also known as service level or service level package. Each resident's service level depends on his or her unique needs. Some residents want to downsize to a smaller home, reduce their responsibility for cooking and cleaning, or get help with medication management. Others need a little more support in their daily living due to changes in their physical or cognitive abilities.
Pricing is organized into three separate service level packages based on the amount of care a resident might need to thrive. To determine this level, every resident receives a comprehensive consultation and nursing evaluation before moving into one of our communities, and then follow-up evaluations are conducted at least once a year or more often as needed.
Edgewood's service level packages build on one another. Level one includes basic daily needs and guidance, while level two incorporates more assistance with daily tasks. Level three is the most comprehensive service package for seniors who need more advanced care.
"I think our service packages are one of the many things that set us apart from our competitors," says Edgewood Senior Living Division President Robert Ford. "Whether you use one service or all of the services in the price level you qualify for, you're on the same payment platform, which helps alleviate some of the financial stress for families by knowing what the monthly cost of care will be."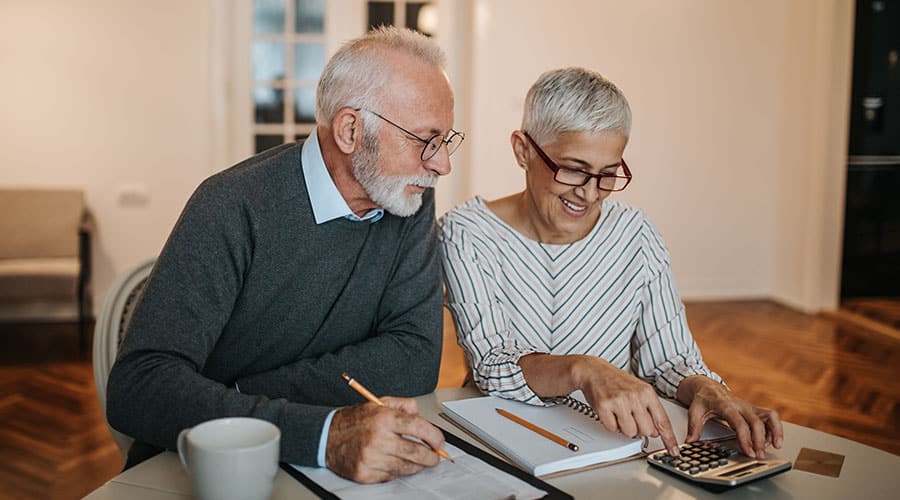 When families are comparing prices between competitors, costs in the service package model may seem higher than other senior living companies. However, this is because many senior living companies use an à la carte system which charges residents for every service that the staff provides each day, no matter how small. This makes advertised prices seem low, but costs can add up quickly, explains Alan Silletto, Executive Vice Present and Chief Financial Officer for the Edgewood Senior Living Division.
"The bill (for seniors) can vary greatly with an à la carte format. You can have a variability of services for a certain month. For example, if a resident needs six baths, they're charged for each bath separately," Silletto says. "If there's a fall or other unexpected care need, now all of a sudden the resident has a high medical bill that comes in. Our service packages are simple: you'll see a single line item for housing, and another for the service level. This makes it a lot easier from a month-to-month standpoint and for families to long-term plan."
Another misconception in our industry is that senior living communities cost the same as nursing homes. However, according to Genworth Financial, the average cost for senior care services like home health, adult day service, and assisted living are only a fraction of the cost compared to nursing homes ($7,500 – $12,000+/month), which specialize primarily in skilled medical services for seniors and tend to have a more clinical environment.
When comparing prices between senior living communities and nursing homes, we want to emphasize that Edgewood Healthcare's pricing includes access to skilled nursing services and other healthcare professionals through our growing Edgewood Health Network. This ensures our residents receive affordable, quality care when they need it, in the comfort of their homes.
If you have additional questions about the cost of senior living or want to learn more about financing options, contact Edgewood Healthcare today.