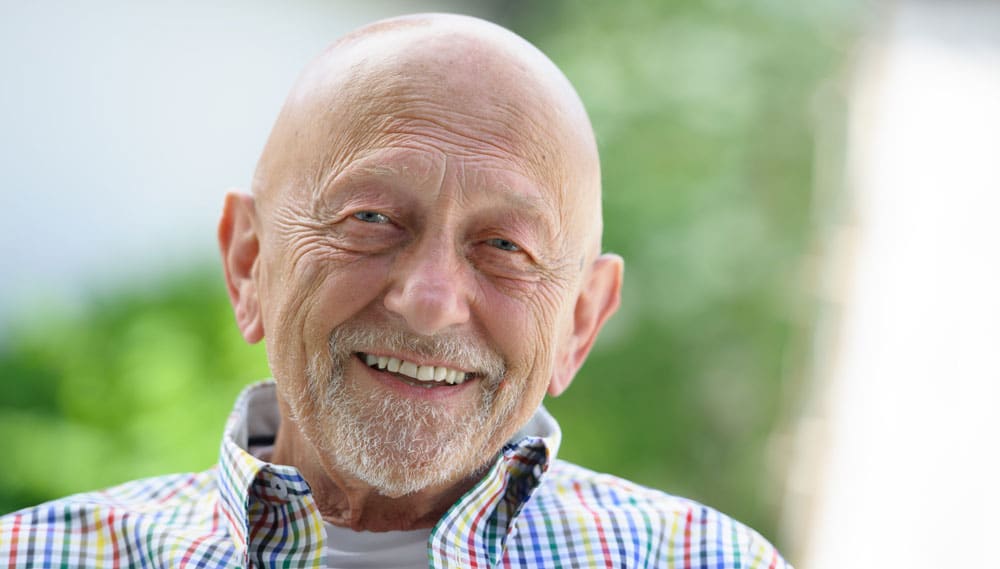 Senior living has seen a complete transformation. Today, those looking at senior living, don't need to settle for the sterile, inactive lifestyle it once was. Instead, senior living communities encourage our residents to retain their independence to ensure they thrive socially, physically, and emotionally, and what's more, seniors are moving in because they want to, not because they have to. While Edgewood Healthcare has implemented these philosophies, we continue to adapt our services to fit the needs of residents and create a healthcare lifestyle all under one roof to provide the ultimate of continuum care. Senior living communities owe it to their residents to provide peace of mind that their physical, emotional, and mental well-being will be maintained and elevated through high-quality healthcare, no matter the health journey they may be on!
The Edgewood Health Network
Officially launched in 2020, our health network offers a holistic team of medical providers who partner with us to offer you the right care and support in the comfort of the resident's home, wherever they call home. We offer a team of healthcare experts dedicated to not only specialized health services, but also providing education and hands-on training to residents, families, and the greater community.
This "continuum of care" network allows our residents to live their golden years to the fullest. The convenience and availability of these services are specially designed to help our residents maintain independence; allowing them to stay in their homes longer, minimizing the severity of illnesses that could result in hospital or emergency room visits, and overall, strengthens access to professionals that focus on what seniors want to do rather than what they can't do.
A Personalized Solution to Fit Your Needs
Robert Ford, President Edgewood Healthcare, shares that healthcare is all about having choices.
We believe that all of our residents deserve to have the flexibility and options to choose the services they require at the time they need them. While you will, of course, have access to practitioners with the local Edgewood Health Network, your healthcare story is in your hands.
Upon joining the community, you don't have to leave your current doctor, and we encourage residents to retain their current Primary Care Providers. Our team of specialists will be able to communicate with them regularly and work together to understand the resident's current care plan and needs.
Our network of healthcare is explained in this video about Ruby and her options, the stress-free process of moving into Edgewood, and the fact that Edgewood's team will always be there to support Ruby while she's under their care. We have an extensive range of healthcare services, all of which can be offered to your loved ones under one roof. If an emergency occurs, an In-Home Provider will step in straight away. This is a practice that's well accepted by hospitals and healthcare groups today, who understand that during the winter months or late at night, it might be impossible for a senior to visit their Primary Care Provider.
Quality Care Every Day
One of the most common misconceptions surrounding senior living is that healthcare is only for those times when you are sick or injured. We also work to prevent injury or illness. Our compassionate nurses monitor residents daily to ensure they are healthy and thriving. By taking blood pressure readings and offering medication as needed, this can minimize the chance of illness further down the line. Residents are also encouraged to follow procedures that can reduce the likelihood of a fall, offering them an improved quality of life for years to come.
Our nurses take a very personal approach to caring for our residents, and our communication is top-notch when noticing changes. Upon a medical change, nurses will immediately notify our In-Home Provider so that colds, sinus infections, dehydration, or other chronic health conditions can be treated straight away. This proactive approach helps avoid any future or lasting issues and residents are often surprised by the attention to detail and personal approach they are treated with, as we believe that seniors deserve to be treated as individuals.
A Wide Variety of Services
The Edgewood Health Network offers a wide selection of services, including hospice care, home health, and outpatient therapy services through CaringEdge and other partnering providers. During every chapter of your personal health story, you'll be cared for by our experienced team. We've increased the availability of in-home physicians, outpatient therapy, home health and hospice services, and will work to expand these throughout other communities in the upcoming years.
Wherever you currently are in your healthcare journey, we'll work to increase your quality of life and offer convenient healthcare to fit your needs. Our services will be delivered right to your door, so you can be supported through every stage of your golden years.
For more information about Edgewood Healthcare and the personalized services we can offer you or your family member, contact info@edgewoodhealthcare.com or find a community near you.