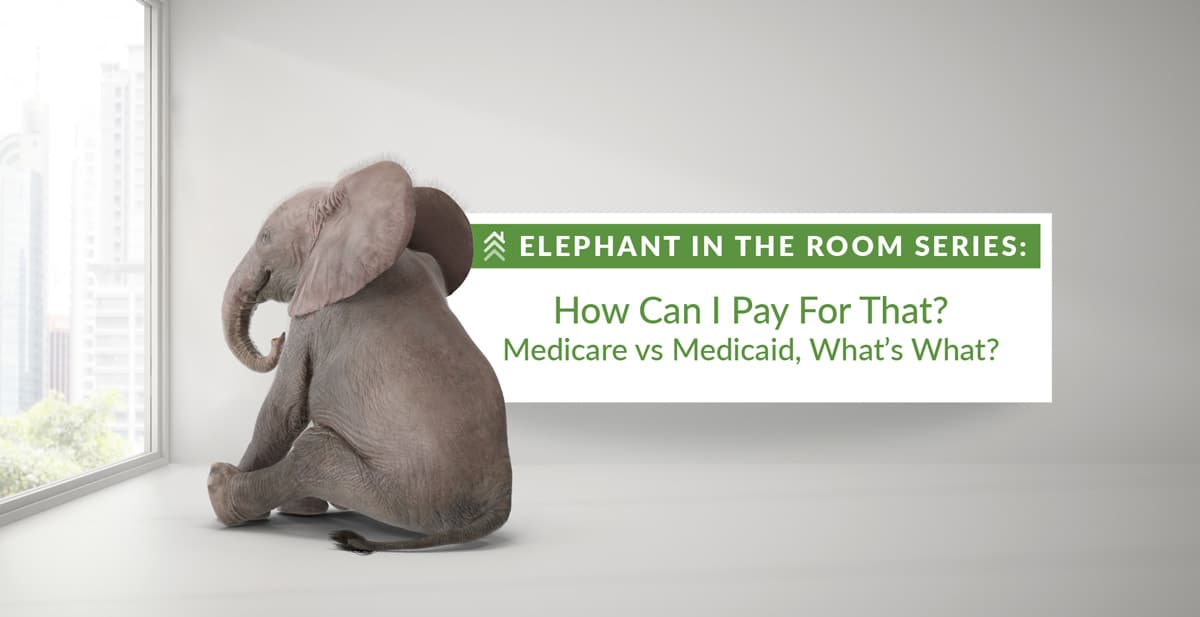 What do hospital gowns and insurance have in common? You're usually not as covered as you think you are! Now that we've captured your undivided attention, let's talk about insurance. We know, it's fascinating stuff, but honestly, not knowing could cost you!
Medicare open enrollment is October 15th-December 7th, and it's almost here. While Medicare and Medicaid are often confusing, let's break down some differences to help you understand coverage.
A federally funded insurance program, that serves all 50 states
It serves ages 65 and up, as well as for some younger patients who have been receiving disability assistance, and those using dialysis
Sign-up is three months before or after you turn 65
If you wait longer than three months, you will face a penalty to sign up
Medicare has deductibles, premiums, and out-of-pocket costs
Medicare supplemental insurance can help cover expenses not covered by regular Medicare
You can sign up by calling 1-800-MEDI-CARE, or by visiting Medicare.gov
Medicare can help pay for durable medical equipment like wheelchairs, walkers & canes
Medicare does NOT cover long-term care services such as assisted living or memory care, or care for activities of daily living (home care services)
There is coverage for temporary stays in nursing homes
Medicare can cover hospice care if it's provided by a Medicare-contracted provider
Medicare does not typically cover expenses outside of the US (but some advantage plans may)
Medicare does not cover hearing aids/hearing tests (but some advantage plans may)
It is a state-funded program operating under federal guidelines
Medicaid eligibility requirements and programs differ from state to state
Typical eligibility requires that you have a qualifying disability and income
It serves all ages
You can sign up for Medicaid by contacting your local county agency
Medicaid covers hospice care
Medicaid can cover long-term care services such as assisted living, memory care, and nursing homes if they're contracted
Medicaid can cover personal care and chore services in your home
Medicaid can cover transportation and most ambulance services if the company used is contracted with Medicaid
FAQs:
Can I have both Medicare and Medicaid?
Yes. Those who qualify for both are considered "Dual eligible."
Is there an easy button for Medicare?  
Sort of… To avoid surprises, it's best to go to a local reputable insurance provider to sign up for Medicare plans that will meet your individual needs. Agents can share all of the latest rules, like the annual Medicare coverage changes.
What do the Parts of Medicare cover?
Part A = hospital coverage as well as home health  & hospice
Part B = medical coverage including outpatient physical, occupational, and speech therapies
Part C = Medicare advantage (can cover vision and some dental)
Part D = prescription drug coverage
Which does Edgewood Accept?
Edgewood Healthcare accepts Medicaid in some contracted communities. If you have questions about your Medicaid coverage being accepted in one of our communities, be sure to call us to learn more. Medicare does not cover residential long-term care services.
Which covers outpatient therapy and home healthcare services?
Medicare covers outpatient therapy and home healthcare. Edgewood's partner, CaringEdge, provides those services on-site in some Edgewood communities.
There is typically some coverage for home health by Medicaid as well, but it depends on the Medicaid rules on using providers who are in/out of the Medicaid network. 
How can I get coverage for things like vision, dental, and care outside of the US?
Medicare Advantage plans can help to cover these expenses, but there are typically restrictions to covering them, so it's best to ask for full details about each advantage plan.
Does Medicaid work outside of the US?
No. You're also unable to transfer benefits from state to state, because each state has different eligibility requirements. If you choose to move, you must reapply in your new state.
Do I have to re-apply annually for Medicare and Medicaid?
Once you're enrolled in Medicare you do not need to enroll again annually; however, Part D prescription drug and advantage plans may change from time to time – calling 1800 Medicare can answer any questions you may have regarding those plans. When open enrollment comes each year, you can adjust your Medicare Advantage Plans and Part D prescription drug coverage. Typically, rules change annually, so either calling to speak with a Medicare representative or a reputable insurance agent can help determine if your current plan still works for you.
Medicaid requires approval each year. You must continue to qualify based on both income and medical necessity in most states.
What if you work past age 65; do you have to sign up for Medicare?
It's best to call Medicare directly to ask about this one. If you work for a small employer of fewer than 20 people, you can keep your work policy, but Medicare will be your primary policy. Secondary employer coverage can be very important.
Helpful Links:
We hope you find these tidbits helpful in improving your understanding of Medicare and Medicaid coverages. The best way to avoid surprise out-of-pocket costs is to connect with Medicaid and Medicare directly before utilizing services if you have a specific coverage question.
Please contact us at info@Edgewoodhealthcare.com if you'd like to discuss how your insurance coverage may help you pay for senior living or outpatient therapy.