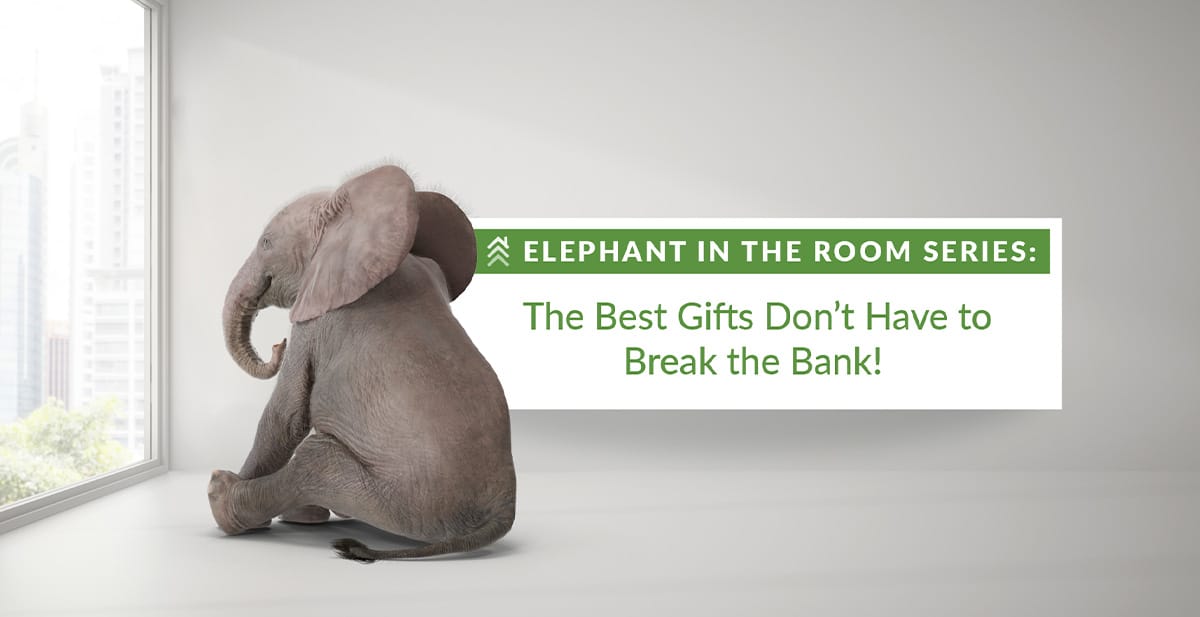 'Tis almost the season! Time to prepare for gathering and gifting. With so many fun things to buy and so many techy items available these days, it's tough to keep up on the latest and greatest—especially when shopping for teenage grandkids.
While online shopping is a great option, sometimes going back to basics when it comes to gift-giving is just the ticket. Here are some meaningful presents that may not lose their luster as quickly or wind up in next summer's rummage sale. Whether you're shopping for your grandchildren or your best friend, here are some thrifty ways to show you care.
Plan a Kitchen Date
Help the newest generations of lefse makers and lutefisk bakers sharpen their skills! Jot down your recipes on some nice card stock, wrap them up, and schedule time to whip up all the things. A day in the kitchen shows off your special touches to their favorite meals and goodies, and they can share them with their families and friends in the future.
Babysitting Coupons
This is a win-win because it gives you time with your loved ones and a little break for those who need one. Another plus, babysitting could help you live longer… Check out our blog here.
Heirlooms
If you're stashing away lots of knickknacks or tchotchkes, consider gifting those to loved ones or family members who might find the magic in them. If now feels right to downsize a bit, wrap up what you're ready to share, and be sure to tell them all about how you got those special gifts.
Create a Gardening Gift
Purchase the items you need–like seeds, pots, and tools–for your family to grow a healthy veggie garden or a beautiful flower display (they could also be on fall clearance). This idea can be inexpensive and it offers a family-friendly reason to gather, exercise, and even more joy to come at harvest time.
Handmade Gifts from the Heart
Think about projects like scrapbooks, collages, or quilts. If you have unique skills that you can teach, like how to can veggies or seasonal fruits, share away.
Offer up your finished creations or take the time to teach someone how to create their own. This idea is great for your peers as well; if you know your sewing and your friend knows scrapbooking, work together.
At Edgewood, our activities are extremely diverse because we focus on everyone's strengths and what each resident enjoys. We sew quilts, paint pictures, and make unique crafts, and we have a blast doing it! The pieces we create are not only wonderful gift ideas, but sometimes we donate them to places in need. Passing these skills on to your friends and loved ones may feel like a gift for you, too.
Gift an Experience
Plan a trip to the library for story time, buy an annual state or national park pass, or get a family membership to your local zoo. These all offer excellent learning opportunities and a fun reason for quality time together.
Game or Movie Night
Choose an old favorite or pick up a new one. Thrift shops supply a lot of options at affordable costs. Rally the troops, pop some corn, and voila!
Start a Savings Account
For your younger family members, consider starting a savings account with a beginning balance at your local bank. If that idea has too many hoops to jump through, buy them a cute piggy bank to get them started. Use it as an opportunity to explain the importance of saving for the things we need.
Edgewood offers affordable senior living options from 55+ to memory care. Aside from beautiful communities and amenities, we also offer many healthcare options right on-site. We even offer short-term stays and adult day services for those who need some help but aren't ready to move. Check out our cost calculator and see how we measure up compared to your current monthly budget.
If you could use a little assistance with holiday planning, our staff is happy to help residents shop online safely. Some communities offer gift-wrapping events before the holidays, too. Check out your local Edgewood Facebook page, or drop us a line at info@edgewoodhealthcare.com – happy holiday planning!
Edgewood's Elephant in the Room Series is our way of addressing delicate (but important) subjects that are often left undiscussed between families and their loved ones. We know aging and change, in general, aren't easy for anyone, which is why we are dedicated to ensuring your family is equipped with the tips and resources you need to care for loved ones entering their golden years. Click here to see more Elephant in the Room blog topics.