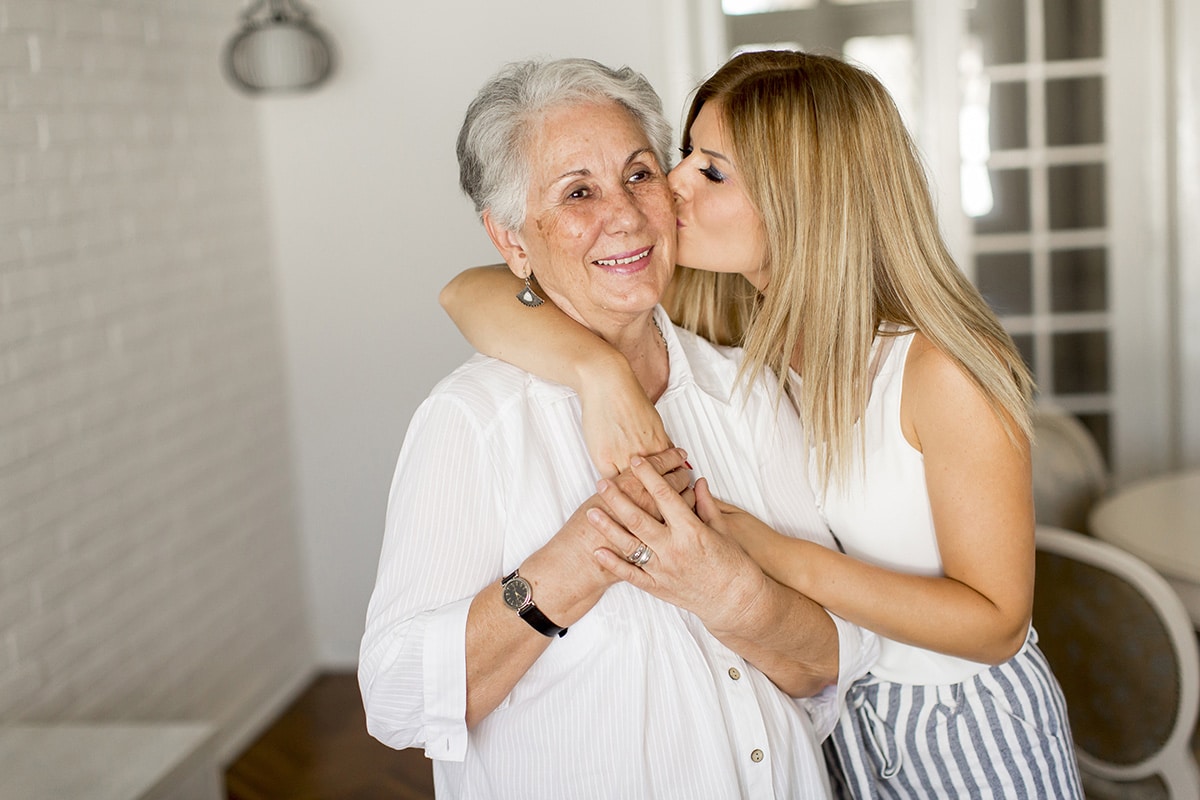 While families are already facing enough pressure to provide care for their loved ones, adding a pandemic into the mix has not made matters easier. Waiting until COVID-19 settles and our world realigns can seem like a logical reason to put off finding an assisted living community. We know it is an emotionally complex decision to juggle, especially while we're facing a virus that has proven lethal for seniors. As COVID progresses, Edgewood Healthcare continues to align its practices to keep everyone safe; wellness is at Edgewood's forefront.
To consider that move now, rather than later, read about a few benefits that might make this decision easier.
Proactive in meeting seniors' needs.
Accidents, injuries and illnesses like COVID can happen; however, our healthcare teams are prepared to help you reduce that likelihood. At Edgewood, we are here to help if you fall, keep an eye on your daily health, communicate your needs to your medical providers and even help manage your medication. By offering regular caregiver check-ins, daily exercise classes, and even on-site physical therapy to encourage strength and stability, we're here to be one step ahead.
We understand that COVID is the elephant in the room when considering a move, due to the many unknowns. Families often worry whether lockdowns and "safer in place" recommendations could rear their ugly heads again, especially as COVID variants evolve. Yet, COVID has actually created the opportunity for ingenuity. Carmen Doughterty, Executive Director at Edgewood Sioux Falls community, highlighted that flexibility and creativity have both been paramount in successfully managing the everyday challenges that COVID has presented. She explained that texting family members and staying connected virtually has helped residents tremendously.
Continuum of care at your fingertips.
At Edgewood, we understand there are a plethora of care and living options available to seniors and it's our goal to provide the best of all these services under one roof.
Across the board, we have seen a rise in depression, decreased endurance and strength, increased falls and general loss of function in our senior population as a result of the isolation they've endured during COVID. Our mission is to do everything we can to prevent, slow and improve these declines by implementing the appropriate therapeutic measures for our residents. We've learned throughout this experience and continue to creatively respond to challenges, to improve in any way we can.
Most of us have been forced (likely more than once) to wait to see our medical providers during the pandemic. At Edgewood, we bring the providers right to you, in the convenience of your own home, so you're not forced to rely on the local emergency room for treatment of routine medical issues.
Many of Edgewood's assisted living communities have on-site therapy and home health services, and several even offer an In-Home Provider Program (think on-site Nurse Practitioners or Physician Assistants). These providers are currently caring for residents in several Edgewood communities in Idaho, Minnesota, South Dakota and North Dakota, with plans to expand into additional states over time. Our goal is to provide ease of access to the vital healthcare services and amenities our 4,000+ residents truly need.
We recently spoke to staff at Edgewood Brookings, to get a real feel for what it was like in their community during the eye of the pandemic. Anna Tellekson, Clinical Services Director, explained that although they had a high rate of seniors contract COVID in their community, they were able to use a very imaginative approach by partnering with their local hospital to offer treatment on-site. That creativity allowed many residents to bypass the already overworked emergency rooms, and instead receive care in the comfort of their own home. Residents who required oxygen and IV treatments were able to have those services on-site, without requiring a hospital admission or waiting in the ER.
Communal living reduces social isolation.
As we age, we know it can become challenging to socialize, especially during the frigid winter months. Not having a daily workplace to go to or routine to follow can feel isolating, and in some cases opens the door to feelings of loneliness or depression. With so many families facing quarantines and practicing social distancing to prevent the spread of COVID, our visits with our loved ones have changed drastically.
Assisted living communities offset this by providing daily life enrichment activities that residents can enjoy. From games to movies, fitness classes, crafts, music, outings and even happy hour, residents can remain as active as they choose while meeting new people who share common interests.
It's undeniable that a COVID-19 case could arise, but nonetheless, we've created alternatives to ensure our residents are provided safety but still have the interaction they deserve. When social distancing recommendations and quarantines were at their peak at Edgewood Brookings, teams were there every step of the way to offer reassurance, creativity, and flexibility in meeting with residents and their families. In speaking with Samantha Heibult, Business Office Director at Edgewood in Brookings, she explained that during COVID, she and her team would work together to do whatever was needed to help, no matter their role at Edgewood. She would visit residents in their rooms, help with meals or personal care, but most importantly, she would stop by just to socialize, so that they didn't feel alone. Stephanie Vlaminick, Manager at Edgewood Brookings Memory Care, elaborated —"I brought my personal cell phone into rooms so people could stay connected with their loved ones by phone and just say I love you."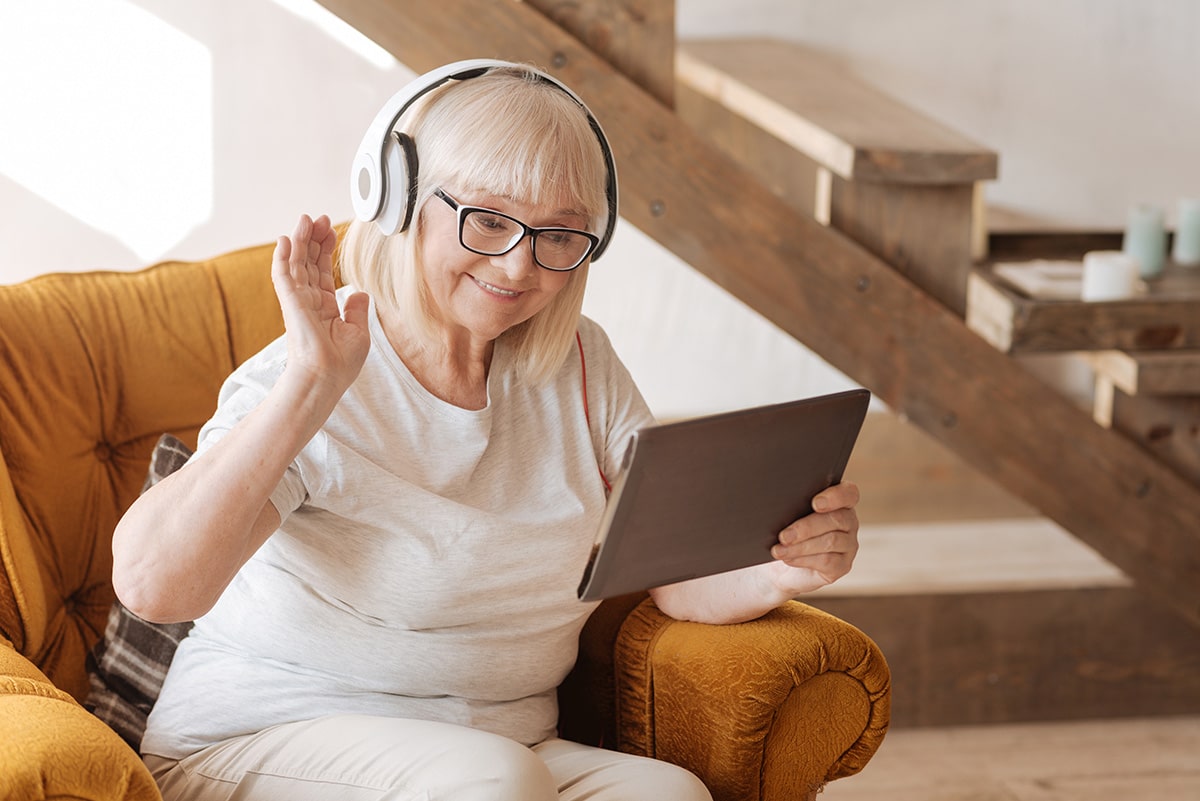 Assisted living communities like Edgewood strive to provide residents a home-like environment that includes meals, housekeeping, transportation, medication management, and countless opportunities for social, physical and spiritual engagement, even during a pandemic.
While there's no need to continue waiting out COVID alone, if you're uncertain about a permanent move being right for you or a loved one, consider a short-term stay to "try before you buy." A short-term stay can give you the real feel of assisted living, and it can ensure that you have in-person help available during uncertain times.
When evaluating assisted living options, don't be afraid to ask valuable questions about the safety measures that are in place, and feel free to also ask for flexibility in scheduling meetings and tours.
Here are a few questions to consider:
What are the protocols for testing employees and residents?
What are you doing to keep COVID from spreading?
What do daily activities look like if there are quarantines or social distancing in place?
How can I stay connected to my family if visitors cannot come into the building during the winter months?
Rest assured we have some proactive practices and processes set in place by each state health department to keep you as safe as possible. Our teams at Edgewood Healthcare understand that COVID has created countless challenges for seniors and their families. If you are exploring senior living options for yourself or for a loved one but are concerned about safety measures, we are here for you!
Find a community near you, or contact us at info@edgewoodhealthcare.com.