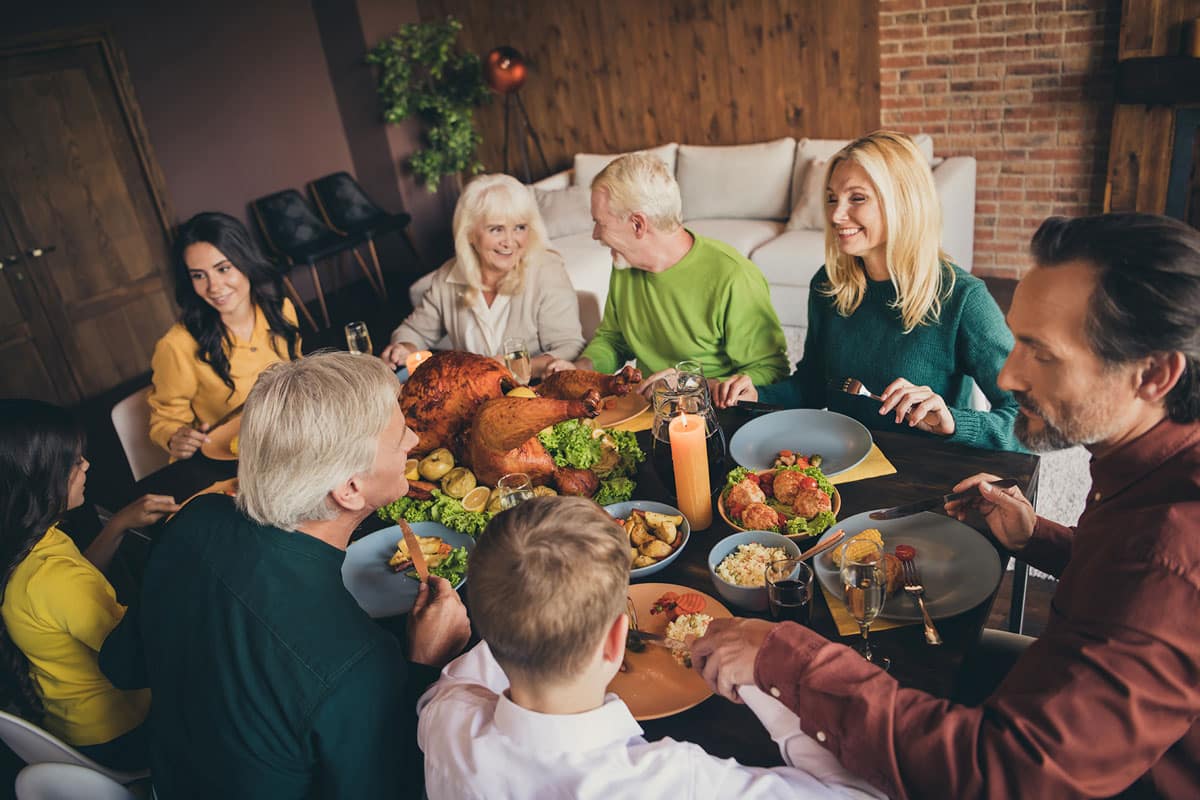 Change—what a loaded word! For most of us, making big changes is rarely something we want to do, but when we have to, those important changes tend to take time. What you feel good about may not feel good to your loved ones. Trying to get an entire family on board with a big decision like moving into an Assisted Living community can often feel like herding cats!
There are many emotions that engulf families when a loved one is considering leaving their long-time family home to explore an alternative living setting. Oftentimes, families can get so caught up in their own emotions and how it makes them feel, that they forget the purpose of the conversation. It's important to remember the "why" and steer the conversation back to how your loved one can benefit from exploring an assisted living community.
Here are six tips and tricks to bring families together in discussing this important life change.
Start small. Initiate a conversation with your family that introduces the idea of considering senior living for mom or dad (or another senior loved one). Starting small can gauge someone's initial reaction to the idea of making a change—and leads nicely into the next tip.
Wait a bit. Depending on how the dust settles after the first conversation, start another dialogue with your family and loved one in a couple of days or weeks. You know them best, so judge what timing seems right to both convey the importance of the issue and not seem too pushy (no one likes that). Also, remember to change your approach if the first go-round was less than successful.
Tell a story. Come armed with real-life examples—or personal anecdotes—that help illustrate ways your loved one will benefit. You may want to start by highlighting the personalized care and support or even additional healthcare services (like physical therapy or home health) that are available in assisted living. For example:
Did you know so-and-so moved into Edgewood Assisted Living? They take care of his apartment, provide all his meals, help with his care and other personal services and even offer a bunch of social activities and exercise classes to keep him active. He's busier than ever and loves it!
Make it a family affair. If your senior loved one is interested in making the move but maybe other family members are still on the fence, you might carefully work in some ways your whole family can benefit. For example, listing some of the specific tasks they might be able to permanently cross off their to-do lists if mom or dad makes the move. Planting the seed of how a move could mutually benefit all parties may be enticing enough to get everyone onboard with the decision.
Phone a friend. Find a trusted friend, or perhaps an extended family member, who's either moved to or helped someone move to an assisted living community, then pick his or her brain. What was important to them when choosing a community? What barriers did they experience with their family or loved one? After all, we tend to value the opinions of those we know. And if you don't know anyone that's been through a similar move, our Edgewood residents are often happy to share their experiences. Visit Edgewood's Find a Community page to get in contact with your local community and set up a time to come chat with our staff and residents.
Take a tour. If your loved one agrees, schedule a visit and tour; it's an excellent way to see what an assisted living or memory care community can offer. A guided tour with community staff can help address all of your questions and concerns, providing a meaningful way to add depth to continued conversations with your family. When calling to request a tour, ask if it can be scheduled during a life enrichment activity or meal, so you're able to see the opportunities for engagement and socialization that are provided inside the walls of an assisted living community. Plus, you'll likely get a free meal, and we all know how important good food is!
Moving into an assisted living community is an important change. In all honesty, there's no magic wand when it comes to trying to convince all parties that it's time for mom or dad to move. The best way to focus on this type of life change is to bring it back to why your loved one needs, and will benefit from, an alternative living arrangement. When we focus on the individual instead of how the change will impact us, it helps make an important and life-changing decision even easier on our loved ones.
Change brings opportunity—Nido Qubein
 For more information on what senior living options your local Edgewood offers, please visit our Find a Community page or give us a call at 701.738.2000.