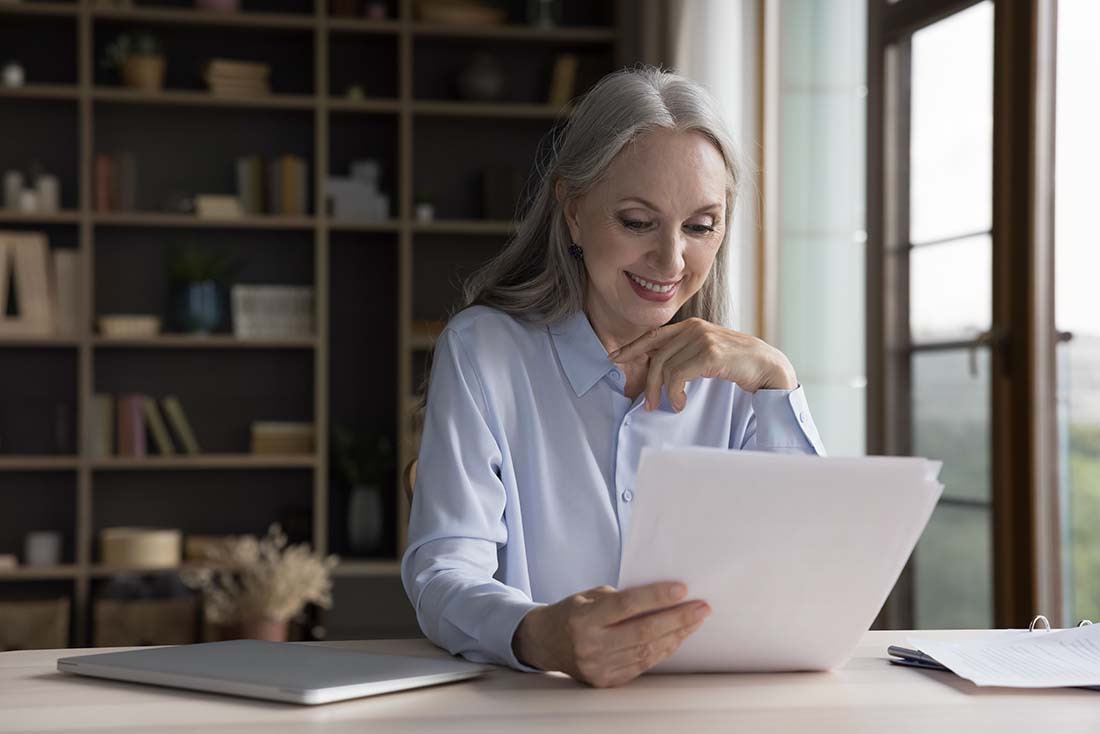 When it's time to review senior living opportunities, the options can be confusing. This uncertainty can often paint an inaccurate picture of senior living. While we always recommend a tour to see these for yourself, let's review what each service can offer so you can decide where to begin:
Independent Living Communities
Independent living settings are designed for those 55+ who are independent and don't require much support with medical or personal care. These settings offer a smaller, more manageable home setting with many benefits.
Independent living apartments can help residents with the following:
At Edgewood, you can experience peace of mind and enjoy carefree living. In most of our independent living communities, we offer a daily noon meal with the option to purchase additional meal plans. You'll receive an activities calendar filled with opportunities to socialize and enjoy a myriad of avenues to keep your mind and body sharp. Also included are light housekeeping and basic utilities (phone services are excluded).
Assisted Living Communities
Assisted living is designed to support health and safety needs while also encouraging continued independence and socialization. The peace of mind that there's always someone there for assistance tends to help residents establish more autonomy than they may have had living alone.
Assisted living can help residents to:
Those who choose Edgewood assisted living receive a continuum of care on-site to maintain their health, wellness, and abilities. We bring medical staff and services right to where residents need them: at home. While our nurses are not physically on-site all 24 hours of the day, staff has access to on-call nurses overnight and on the weekends to triage resident needs. This availability for medical oversight can help residents avoid unnecessary trips to the emergency room. The primary difference between assisted living and a skilled nursing facility is that skilled nursing facilities are required to have an RN on-site physically at all times.
Memory Care Communities
At Edgewood's memory care communities, we offer similar support to that which is provided by assisted living. In memory care, however, staff are specially trained to support the complexities of memory loss caused by Alzheimer's and other forms of dementia. We offer 24-hour assistance and supervision in a safe and secure setting. Our activities are customized to help those with memory loss experience joy.
Memory care communities feature:
Life stations are a unique feature in our Edgewood memory care communities, and they consist of items and activities that residents may have used during a typical day. The common themes are coffee in the morning, getting the mail, going to church each Sunday, caring for young children, and using tools to make repairs. The items in our life stations are interactive, allowing residents the opportunity to pick up, touch, and feel each of them, sparking fond memories and comfort.
Skilled Nursing Facilities
Also known as nursing homes, these facilities are designed for seniors who are unable to complete self-care due to physical or cognitive decline or disabilities. Typically, those residing in nursing homes require 24-hour oversight by a registered nurse to address their complex medical needs.
Residence in a nursing home can be short-term for those who require daily therapy as part of a rehabilitation program, or long-term if their needs are unable to be safely managed by themselves, or an alternative senior living care option.
Here's a helpful chart to highlight the breakdown of care and the cost difference of each service: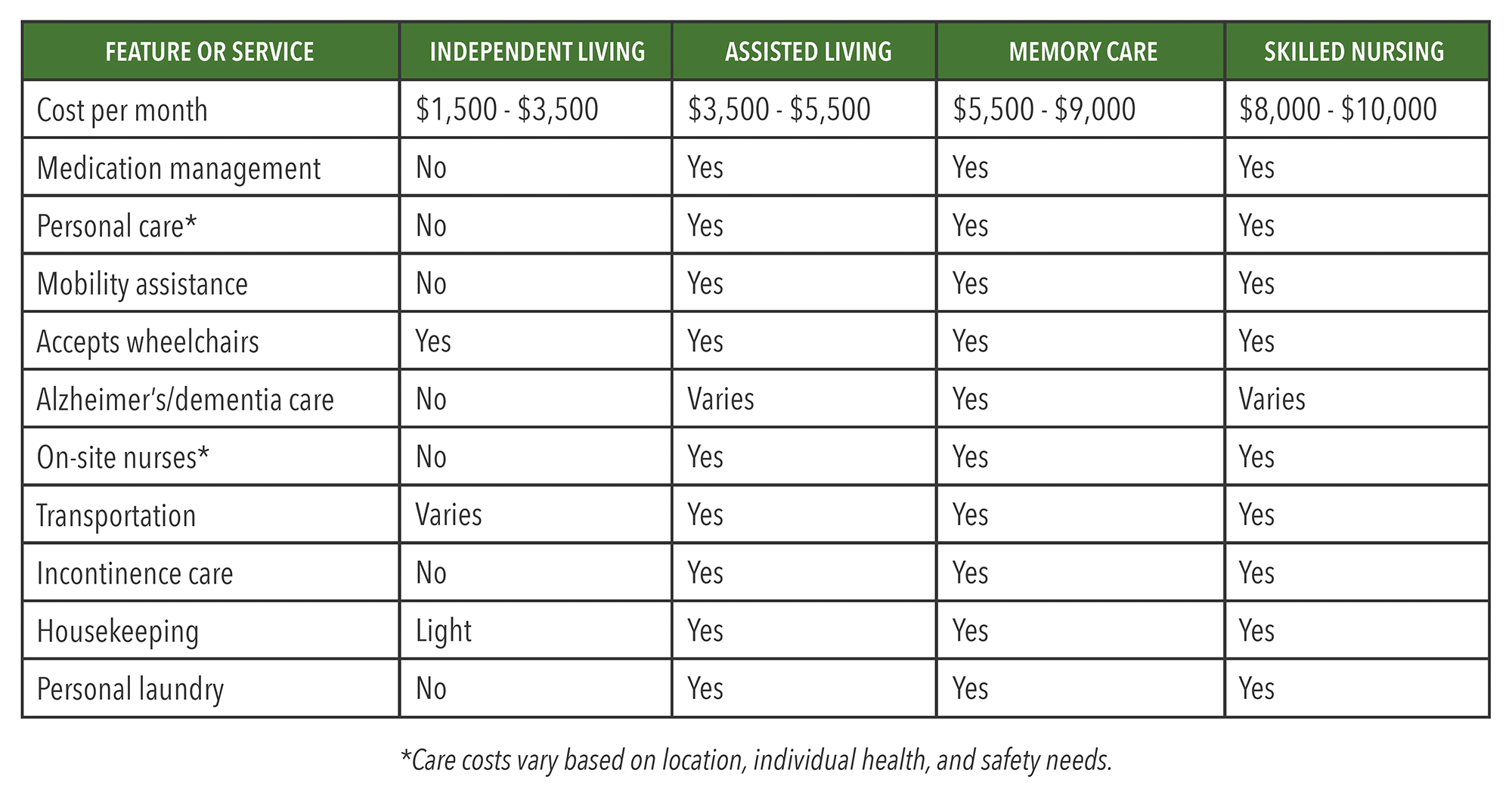 Because senior living has evolved, there are options available to meet a variety of needs, preferences, and budgets. If you're interested in what Edgewood Healthcare can offer, please reach out today at info@edgewoodhealthcare.com.