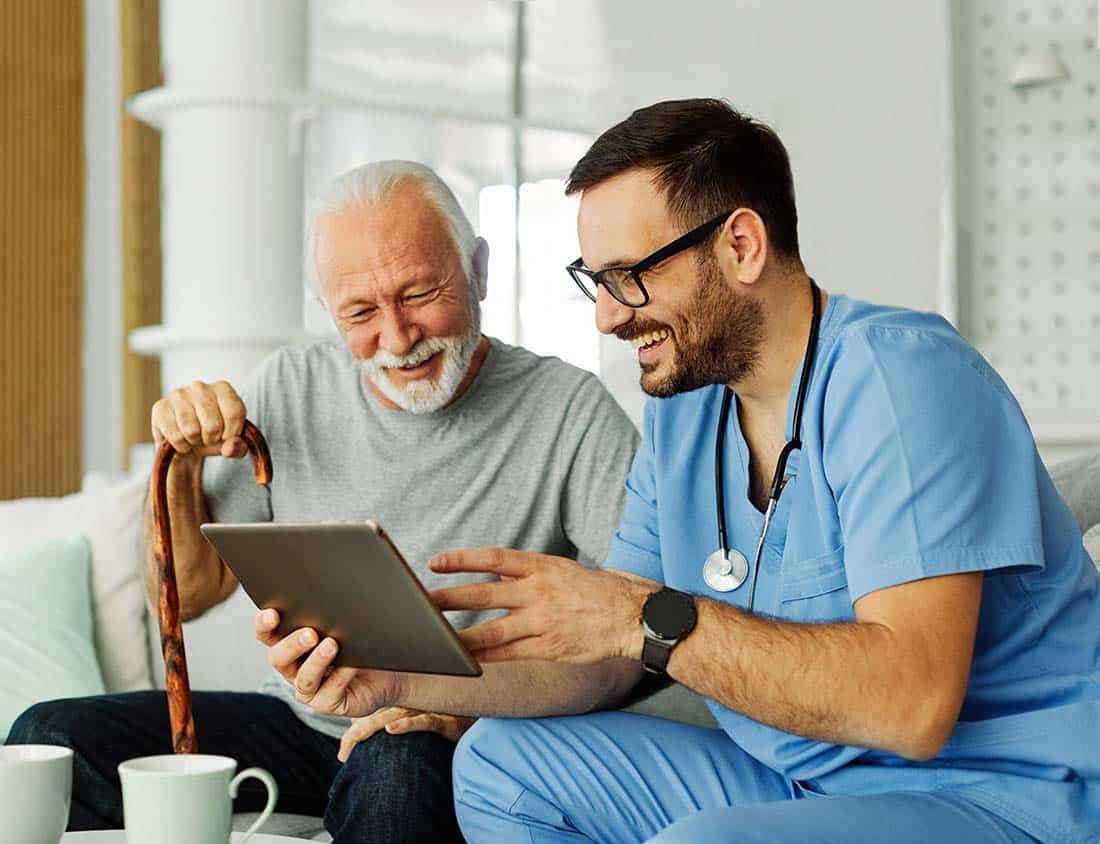 Living to a ripe age is a privilege often denied to many, but longevity coupled with poor health or chronic pain doesn't feel so rewarding. It's hard to enjoy retirement and all the opportunities for activities and hobbies without feeling good. To combat this issue, more senior living communities offer on-site medical services.
The combination of healthcare, social opportunities, daily activities, and overall wellness creates a chance for an improved quality of life. Here are some of the fantastic healthcare services that offer hope to those planning to age in place:
Socialization and Aging
Moving to senior living is a hard decision to make. Moves can be scary. Making new friends can be scary too. It's important to weigh all of the options when deciding to move.
Living alone in the house where the memories are can seem like the only choice, but if it's lonely, that can impact health too. Did you know that loneliness can be just as dangerous as smoking? To think someone avoided smoking all their life to end up living alone, only to have the same health risks as a smoker, might feel like a punch in the gut!
Senior living can help prevent loneliness. There are helpful staff and other residents around all the time, and activities to bring everyone together. Residents know the process of a move and are often willing to lend a hand or an ear to help someone get acclimated. The staff knows how difficult a transition can be and are happy to help too. Friendships tend to come out of the woodwork when you choose senior living! 
Managing Healthcare and Chronic Illnesses
Dealing with chronic health issues and pain can be a full-time job. The physical and mental strain a disease or injury can cause is one thing, but doing all that's needed to heal or improve a condition is another story.
If daily life consists of being on hold on the phone with providers, sitting in waiting rooms, running to pharmacies, and making endless trips back and forth to the clinic for treatment, healing might feel impossible.
We rely on family and loved ones for support, which can impact them and our relationships. Having additional oversight from a healthcare team can be helpful. Services like case management, home health, or on-site therapies can reduce the coordination hassles, allowing patients the energy they need to heal.
Easy access to healthcare services promotes recovery and independence. Edgewood Healthcare offers on-site medical services in many of our communities, because we know that a list of amenities is no good if someone can't enjoy it. We want residents and their families to feel peace of mind about overall care.
Support at the End of Life
When healthcare systems can no longer cure the conditions plaguing us, we're forced to stare down the barrel of mortality. To say this is hard would be an understatement. Only those who have been through it know the feeling.
Talking about dying often creates silence. People don't know what to do or say. The trouble is that silence about the end of life does not make it go away or change; it makes it more complicated. Loved ones may keep trying to find cures or other providers to unravel the prognosis, but when death stares us in the face, and the clinicians truly can't make us any better, where do we turn?
The answer, another silencing response, is hospice. Hospice is a microphone-dropping word. Hospice means death. People don't like to discuss death, much less how to die comfortably and pain-free. Barbara Karnes, RN, has explored an excellent point throughout her various podcasts and written materials: when we've always been taught to keep trying to get better, allowing or accepting dying seems foreign. This is precisely why hospice is such an important service.
Staff who work in hospice become experts in helping others go through the dying process. They know what to do when the ugly crying happens. They can help you make the hard decisions based on what you, as a patient, want versus what your family thinks should be. Hospice staff can tell you what to expect and, better yet, what they can do to make you comfortable as you complete the circle of life.
When it feels like there's no hope, hospice is that very hope. Hospice gives patients the tools and voice to die on their terms. Patients can choose support services and volunteers, have a pain management plan, and feel comfortable knowing they won't have to go it alone.
Hospice is not just for the patient; they support families and loved ones involved for up to 13 months following a patient's death. Knowing that loved ones will be cared for provides additional comfort to those facing the end of their lives.
Hospice can offer services on-site at senior living communities. This can help create a calming, comfortable place to pass away where someone is familiar with the staff and other residents.
Without hospice, patients may be in and out of the hospital, trying to treat something that can be managed in the short term but not cured. That can create a revolving door of ambulance rides, emergency medical services, hospitalizations, and sometimes, a move into a skilled nursing facility at the end of life.
Consider what Edgewood Healthcare can offer if you're searching for senior living options for yourself or a loved one. We bring healthcare to our residents for added comfort. Check in with us at info@edgewoodhealthcare.com to learn more.