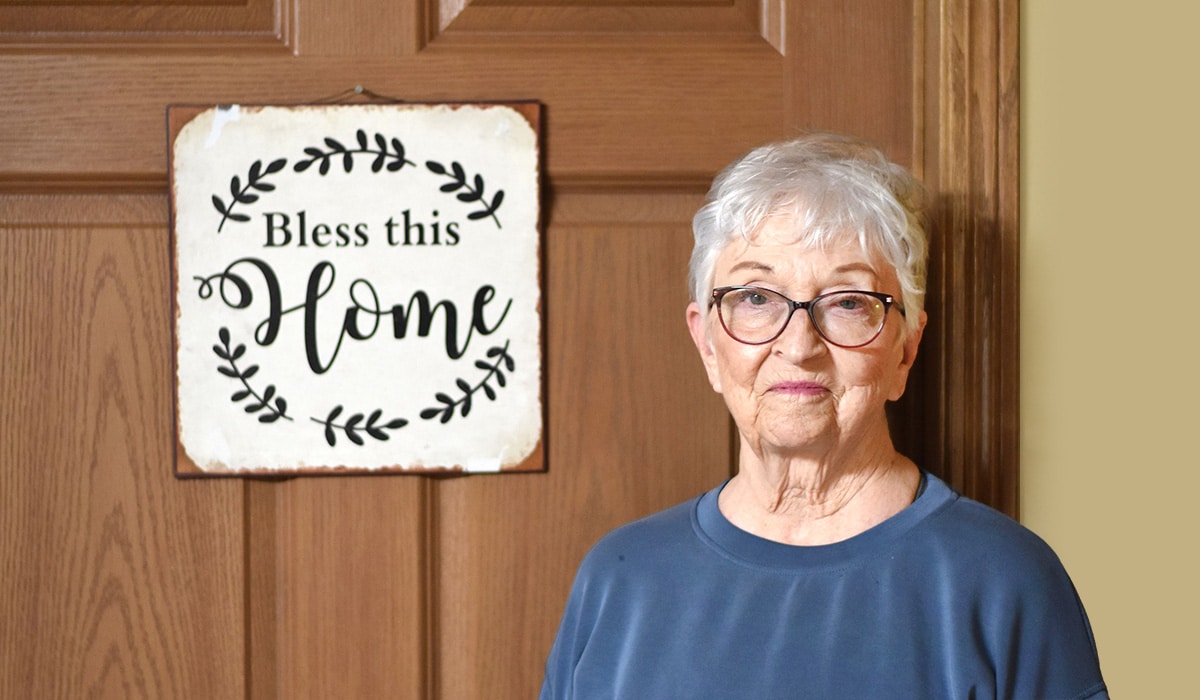 Home is where the heart is, and it's also where you make it! Many of our Edgewood residents settle into our communities and tell us, "I wish I would have moved sooner." Once they move, they realize how difficult it was to enjoy themselves while trying to manage their big family homes. They start socializing more, have improved nutrition, reduced falls, and overall, fewer worries. Sometimes, with all the help around, they do more than they could when they were in their former homes.
Deciding the right time to downsize and move out of your long-term home into a senior living community is one of the most challenging decisions we must make. But waiting too long to move can allow the complexities of aging to settle in. Without adequate support, seniors may be at risk of a long-term decline in their physical and cognitive abilities. Without good health and independence, sometimes seniors find that their only choice for support is to move into a costly skilled nursing facility.
Choosing a senior living community sooner can help you enjoy the gift of your golden years!
Senior living encourages independence and creates social connections.
Making the move doesn't mean you can't do things anymore. Instead, it means help is there when you need it. Once you're free from managing some common daily tasks, you'll have room for more socializing and doing more of what speaks to your soul. You may also find that you're more active than you were at home, because all of your energy is not being spent on operating a household, or worse yet, worrying about who can help. There are also no more meals alone! Every activity is a social event. Residents find lasting friendships at Edgewood in their neighbors and in the staff who help them. From live bands to card games to social events that include families, senior living keeps people shining!
At Edgewood, we provide many amenities, like game rooms, beautiful chapels, coffee shops, libraries, gardens, beauty salons, movie theaters, and pubs. These on-site options create opportunities to meet new friends with similar interests. Socializing and staying active is far more than just passing the time; it may even help people to live longer. With group exercise, social events, and outings, you can enjoy yourself while you stay active and healthy.
Assisted living is designed to help you keep your independence. Residents can live as independently as they choose and still receive the care they deserve when they need it. Our team members are dedicated to your well-being and can provide a range of support. At Edgewood, we're here to help with what you need, but we encourage you to keep being you!
Edgewood also offers 55+ and independent living apartments that have some of the same perks as assisted living. These options allow you to downsize some from your big family home into a private residence with less to manage. Meals, laundry services, some chore services, and activities are included. Independent living can make it easier to travel, visit family, or try new hobbies!
Senior living is cost-effective.
Seniors wish to stay home as long as possible for many reasons, and one is always the cost. While staying home seems less expensive for people who own their homes and the land beneath them, what about unanticipated costs? If your furnace goes out, you need a new roof, or you have to install a new air conditioning system, that can create large bills. What can make staying in your family home more costly is paying for home care to address what you need help with. When you consider all that comes to your door at senior living, it's far less costly than remaining in your own home with 24-hour care, and it's significantly less than the cost of a skilled nursing facility.
Edgewood is revolutionizing senior living.
Skilled nursing facilities and senior living communities typically differ the most because of the available healthcare services. At Edgewood, we're changing that! Edgewood offers access to several medical services on-site. We do this because we want to help seniors have an improved quality of life. Through the help of proactive healthcare like therapies, nurse visits, and some on-site medical services, we're helping seniors to thrive. Beautiful buildings, amenities, and great food are perks, but without good health too, it's tough to enjoy all that senior living can offer.
Interested?
Check out our webpage at EdgewoodHealthcare.com to learn more. The "find community" menu option on our website can help you to choose a community near you. We're happy to answer questions by email, too; you can write to us at info@edgewoodhealthcare.com.