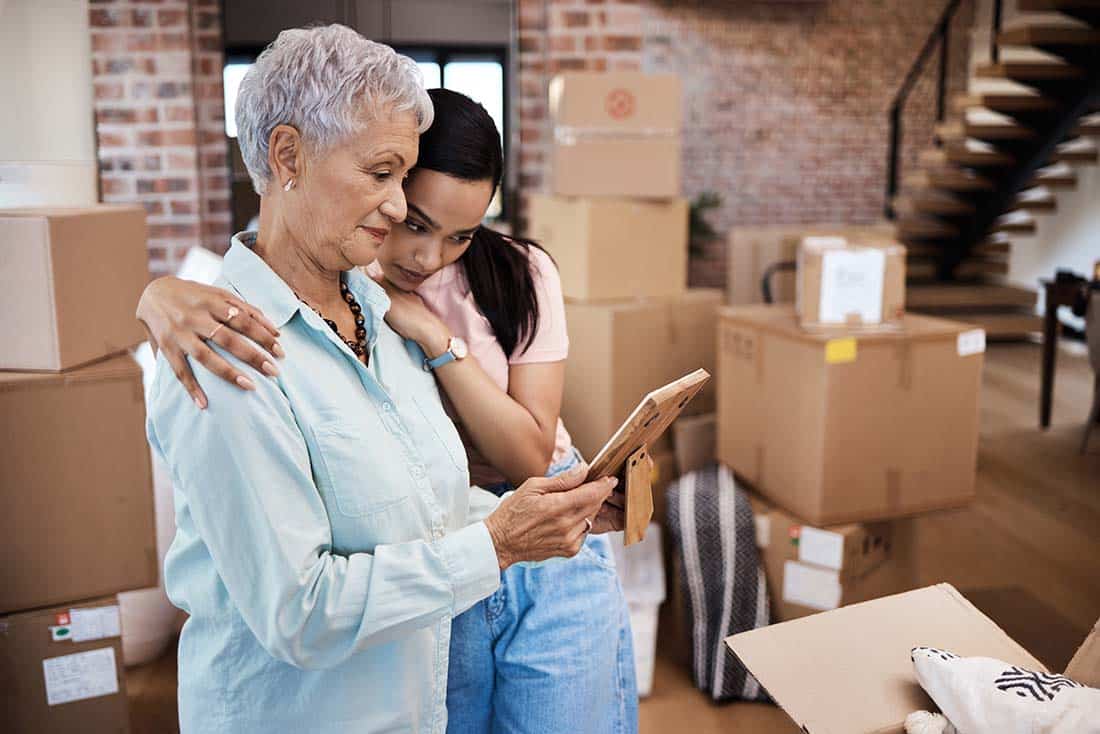 After a long talk over the holidays, you've been helping your mom shop for an assisted living community. She has lived in the home where you grew up for 45 years. Your dad passed away a few years ago and she's beginning to struggle, which is why you're in the market.
Having been a teacher for most of her life, your mom was always a social butterfly. She stayed active after retirement, but the COVID-19 pandemic took away her card games and trivia nights. Living alone, she worries that there's no one available to help her in an emergency, overnight, or when severe weather strikes, which is a fear you both share.
You took what you thought to be the last tour in a community she loved. It's the one where you could see your mom enjoying her life again. The place knocked it out of the park with the friendly staff, the apartment layout, the amenities, the on-site healthcare services, and the transportation. Even more importantly, your mom can afford it!
As you began writing the check she said, "Wait, I am not ready." This is difficult for you to accept for so many reasons; especially health-wise, you feel she can't afford not to move.
Second thoughts
Your mom's resistance goes far beyond affordability, advantages, or even what's truly best for her. She's worried she'll lose the connection to your dad if she leaves the home they shared. At home, in his recliner, she feels connected to him—as if he's still there. She finds great solace at home even though she's lost weight, she's having falls (more than she's admitting), and she's not taking her medications as prescribed.
Rather than letting you know that his memory is the reason she wants to stay at home, your mom goes down a list of concerns, from having too much stuff that won't fit into an apartment to minimizing her need for help at all. While you feel defeated by this, it's an all-too-familiar story.
Accepting change
Part of accepting change means recognizing that there may be anxieties. Sometimes it takes multiple tours, or even a short-term stay, to acclimate. A pushed move or an unwanted change may not be the best. Sometimes if we're truly not ready for something, we end up thinking of more barriers than benefits.
If your loved one feels special connections to furniture or other items from their home, ask the prospective new residence how you can work together to bring the comforts of home into their new setting. This will help to make the transition more comfortable. Sometimes it's not the whole bedroom set, but perhaps a comfy afghan or cute bedside table that they really want.
If your dad's recliner will seal the deal so your mom has everything she needs in her new home, try to work it in. Just remember, many assisted living communities offer a lot of conveniences, so you shouldn't need to pack the whole house.
Allowing time to acknowledge your loved one's fears about moving into an assisted living community is important. If uncertainties are causing a significant delay in moving, and safety becomes an issue, check with your loved one's prospective community to help alleviate their fears.
At Edgewood, we offer unique features to help new residents acclimate seamlessly:
Short-term stays to try it out—stay for a week, a month, or a season
All the amenities they need at their fingertips
Transparency in pricing
Moving can be scary but senior living doesn't have to be. Reach out to us at info@edgewoodhealthcare.com to learn how we can help your loved ones enjoy their retirement chapters!