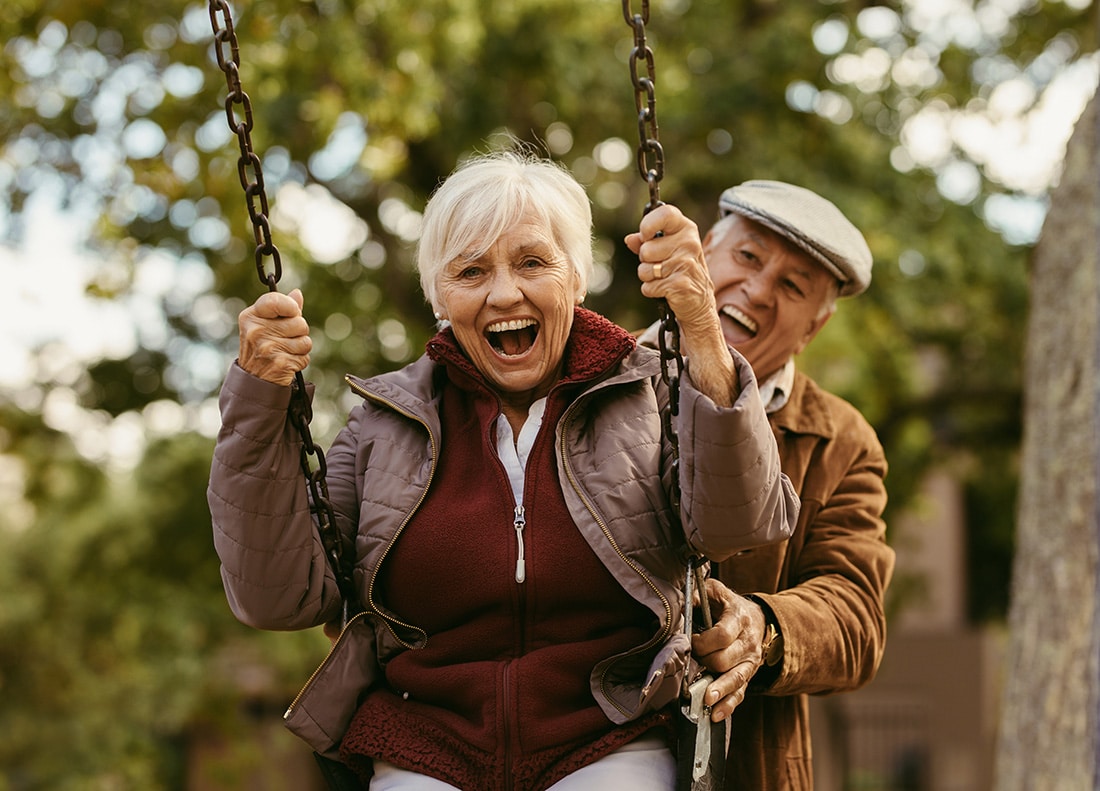 After what feels like half a decade of COVID-19 restrictions, we've all been through the wringer; it's time to live it up a little! Forget making a New Year's Resolution to lose 10 pounds. Why not eat dessert first, put your feet up and enjoy yourself? This year, make a resolution to do what you couldn't last year—spend more time with your friends and loved ones. Work in some laughs and focus on doing what you want to do.
A major barrier in making any resolution, whether it's for your health or social life, is finding the time. Are you racing the clock to get all of your steps in, or struggling to find time for your favorite hobby? What if you had more time in your day to make room for socializing and doing things you like to do?
If you are making a resolution this year for your health, consider getting in some of those 10,000 steps on a tour at an Edgewood Healthcare Community. Make 2022 the year of you and let us help by offering you our first-class services. Whether you're a future resident or perhaps a caregiver looking for support for your senior loved one, we have something for all seeking senior care and living options.
At an Edgewood assisted living community, we take the chores, cooking, laundry, and cleaning out of your day, leaving you more time to do whatever you enjoy. Let our helpful staff call in your medication refills while you enjoy yoga or a hot cup of coffee with your friends—notice we said, "hot cup of coffee?" Sometimes having that coffee hot can be the real struggle! Pour yourself a cup, and leave the "heart attack snow" to us.
Let us help you in any way we can this year. Whether you're looking to travel more and downsize your home into an apartment at a 55+ community or you're searching for the best memory care community for a loved one, we have much to offer. For those on the fence about leaving home, we also offer short-term stays and adult day services. With a variety of healthcare services available  on-site, you can refill your energy bucket this year.
Amenities and service offerings vary based on the community you choose. You can learn more by reaching out to us at info@edgewoodhealthcare.com.
From all of us at Edgewood Healthcare, we wish you a healthy, safe and social 2022!