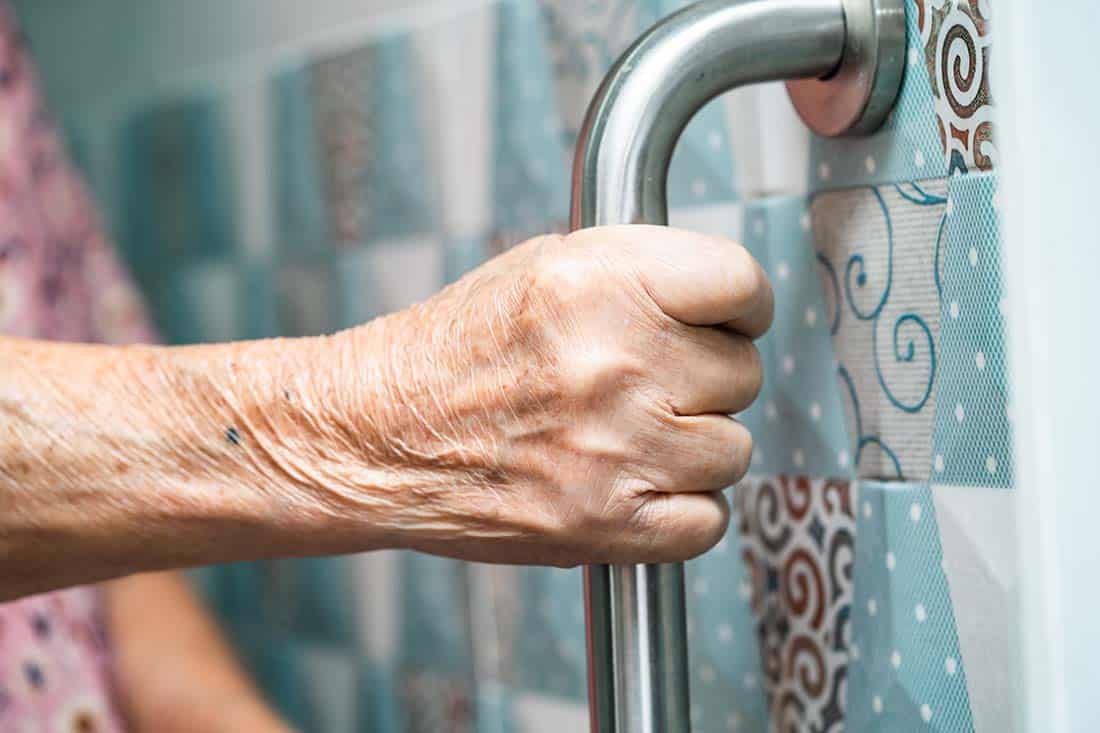 Each year, December 5th marks National Bathtub Party Day! A warm, relaxing bath or shower to wash away all your worries sounds wonderful–or does it? As we age, bathing/showering, or not, can both present risks. The obvious danger of slipping and falling probably comes to mind, but not washing up also causes problems. Read on as we talk about bath/shower safety and solutions!
Bathing frequency
I know, we all want an easy button, but there's no exact answer to this one. Not bathing/showering for too long comes with consequences, like skin breakdown. It's best to plan your scrubbing schedule according to your own needs.
The less we move, the less we may sweat or feel the need to wash up. After a good old-fashioned sniff test, skipping a day or two might work for some of us, but it's best not to go too long without a good scrub. To protect aging skin, washing and using moisturizers are both important.
Barriers to showering/bathing:
How can we make shower or bath time easier?
Outpatient therapy
If you've had an injury or you're experiencing pain, speak to your doctor to find out if your insurance will cover outpatient therapy. Medicare may cover the bill.
Outpatient physical or occupational therapy—or both—can help you regain strength and balance, and teach you new techniques to get in and out of the shower or tub safely. Outpatient therapists can show you how to move in a more pain-free manner based on your needs. Best of all, these experts can recommend everyday exercises to help you stay strong even after you recover.
Add some gear
Shower chairs, grab bars, hand-held shower heads, and long-handled sponges are all helpful for safe bathing/showering. Durable medical equipment comes in different heights, sizes, and weight capacities. Outpatient occupational and physical therapy specialists can offer expertise on which products are appropriate for you and/or your bathroom.
Be cautious when choosing bathroom décor and equipment. Stick-on grab bars may be fashionable and quick to install, but perhaps dangerous when it comes time to use them. Rugs in the bathroom can be risky too, if they're not securely and firmly in place.
Installing walk-in tubs or having a contractor design a more accessible bathroom can also make you safer, but installation and construction can take time. They may also come with hefty price tags.
Hire some help
A bath aide can physically help you to safely step into the tub and wash up the hard-to-reach spots. If it's fear or dignity keeping you from a thorough wash, perhaps hiring a service versus asking a family member can be helpful. Each person's comfort level is different, but for some, having family help with the most personal of care doesn't work so well.
Regardless of who helps you, having someone check your skin is important. Ask them to look at the following:
Helping those with memory loss
Memory loss can make people feel fear and anxiety, and this is especially true when it comes time for personal care assistance like bathing/showering or cleaning up after the restroom. We're all taught from a very young age that our private parts are private—memory loss or not, that fact usually sticks with us!
Creativity is a must when helping someone with memory loss clean up. It's important to use a calm and pleasant tone when offering personal care, and also to be conscious of their dignity. If they decline to receive help, try again in a few minutes, or have another staff member approach them to try again.
Consider planning an event they'll enjoy after the personal care to help gain cooperation—if they know they're going out for ice cream, or doing something fun afterward, they may accept help more easily. Another thought is if they have a visitor coming, let them know that and it can help spark their interest in getting cleaned up too.
For bath/shower time, try playing their favorite music and welcoming them into a warm bathroom. Present fun and colorful bath gels, bubbles, or pleasant-smelling hair products, and offer a warm towel after to make it a relaxing event.
Experience Edgewood
When residents join us at Edgewood, we learn all about their daily routines and preferences so we can help them feel comfortable and independent. We learn whether they prefer a shower or a bath, what's safest for them, how often they like to wash up, and what help they may need.
Edgewood offers personal care assistance with the help of trained staff and user-friendly equipment. We can provide daytime support for those with memory loss, temporary stays, or long-term support in our memory care and assisted living communities. Edgewood has senior living solutions combined with healthcare support available on-site to meet a variety of needs. Reach out to us to learn more at info@edgewoodhealthcare.com.