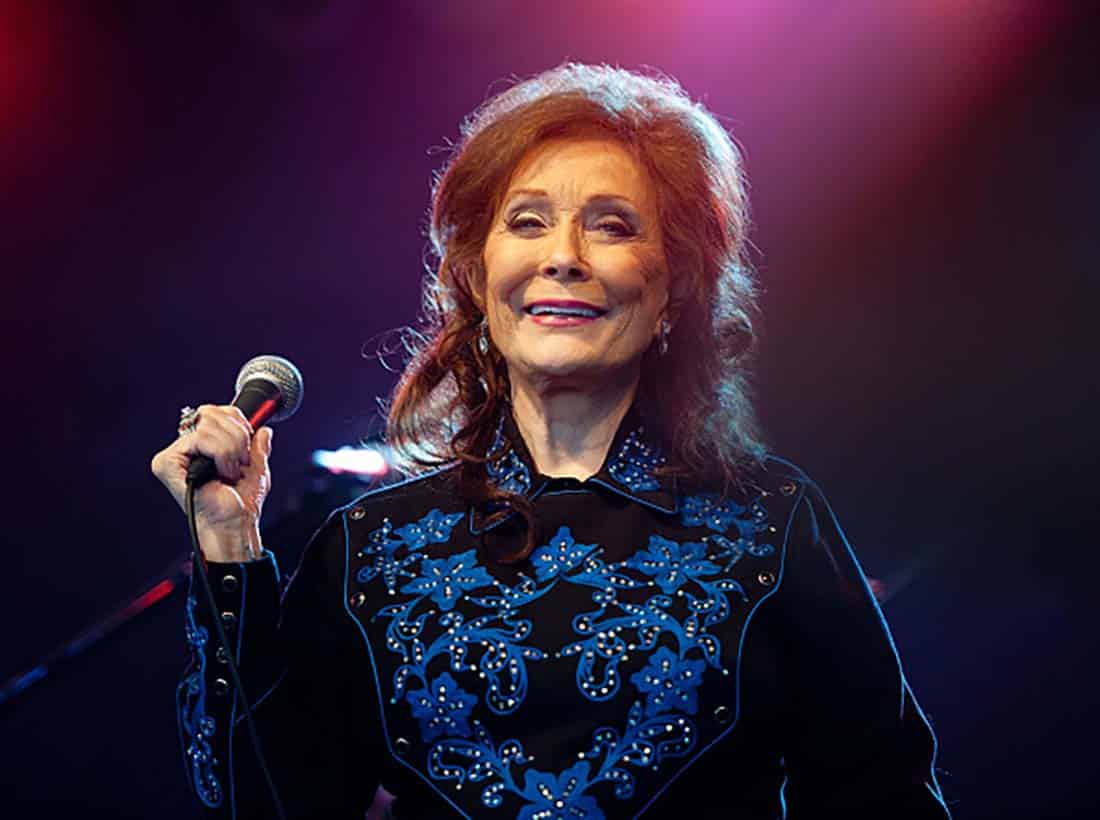 Award-winning Country Western music star Loretta Lynn left fans and family to mourn last week on October 4th, 2022, when she passed away at the age of 90. With conviction and poise, Loretta sang about her simple beginnings and turbulent life.
Married to a man named Oliver Lynn just before turning 16, Loretta's relationship was considerably tumultuous. Although they stayed together for 50 years and raised six children, her husband reportedly had periods when he drank and womanized. Rather than shy away from the world to bear her pain in private, Loretta used her life lessons to write hit songs!
Loretta made lemonade out of lemons.
Loretta, a self-taught singer and songwriter, wrote music based on her experiences, including being a mother of four before she turned 20. Her songs were unafraid to tackle some of those taboo topics like alcohol, affairs, war, and contraception. Some radio stations even refused to play her songs when they were first released. Loretta's genuine lyrics and success helped to pave the way for women in country music.
Loretta lost her husband and two of her six children during her long life. She remained strong despite her heartbreak, and worked hard into her late 80s. In 2017, she suffered a stroke but powered through therapy with the determination to keep working.
Loretta told People Magazine after her stroke, "I wasn't goin' to let it stop me. You just can't sit down and say 'Hey, take me.'"
Loretta's attitude was spot on and got her through tough times! Her persistence in therapies and hopeful attitude helped her make strides and surpass the odds. She returned to the spotlight in 2017, when she took the stage with Alan Jackson when he was inducted into the Country Music Hall of Fame.
Despite all of her fame, fortune, and success, Loretta maintained her modesty. In an interview with CMT back in 2002, Loretta said, "I hope to never say anything to hurt nobody. That's how I'd like to be remembered, as just a good person, that's it."
Learning from her legacy.
Like much of the audience we speak to, Loretta overcame many obstacles in her 90 years. Despite injury and tragedy, she kept trudging on and made the best out of every situation. Everyone's struggle is unique. Whether you've lost a spouse after being married for 50+ years, you're facing an Alzheimer's diagnosis, or you're helping a loved one make a move into senior living, we hope you find some of Loretta's courage and strength to get through your trying time!
If you're looking for support or you're feeling scared about the retirement chapter of your life, please reach out to us at info@edgewoodhealthcare.com.