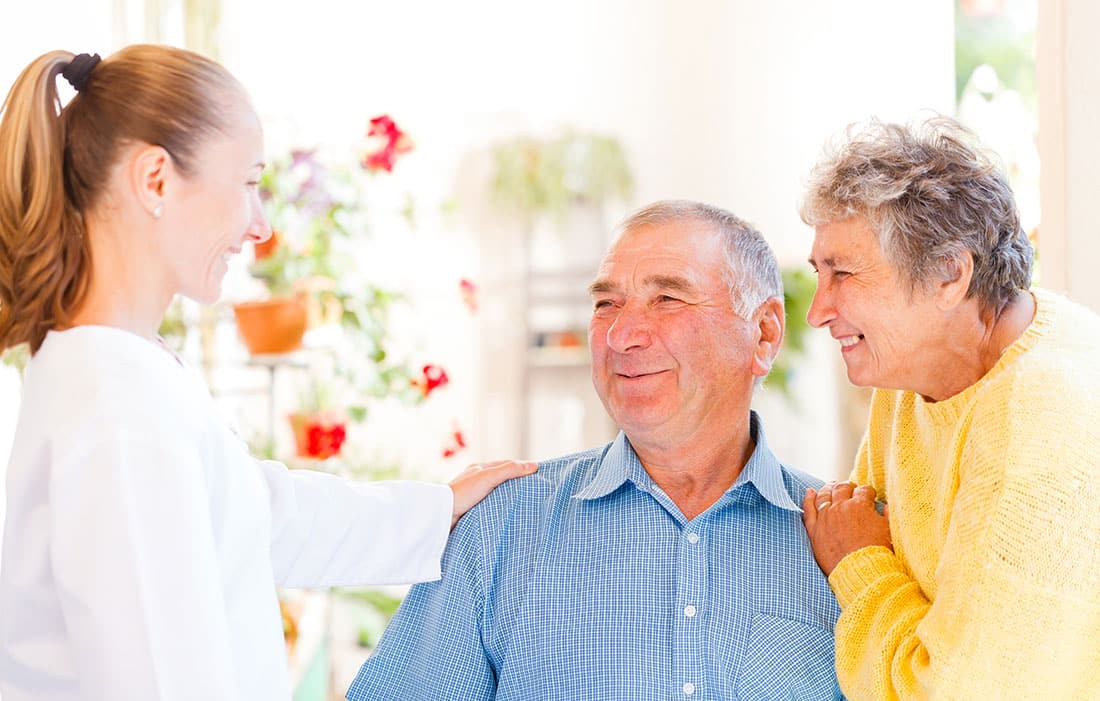 Shopping can be overwhelming. Much like shopping for a house, each assisted living community comes with its own special and unique charm—and sometimes its own surprise costs. Knowing which questions to ask before your tour can help you to identify what services and amenities are highest on your priority list. Depending on your individual needs, the following four questions can be a helpful start:
1. Can I afford the cost of assisted living?
Knowing which services are included, and which forms of payment are accepted is critical. Be sure your chosen community reviews all payment and service pricing options with you. Knowing this information up front will prevent you from paying for what you don't need, and it can help you avoid surprises. Having this insight will also help you to decide which assisted living options are the most cost efficient—even if two cost the same amount, be sure they come with the same services as well.
Transparency is key. Make sure that all services and costs are presented up-front. If you use your call light, will it cost you added monthly fees?  Is housekeeping included and how often? Are services time-based or per visit? If you spill coffee twice in your apartment and need help cleaning up, will that increase your costs for the month? Will your monthly rent vary based on the season when you need more heat, or air conditioning?
Edgewoodhealthcare.com provides a convenient cost calculator. We also have our rate cards available on our website, which include room and board rates and service package rates for each of our 64 communities.
To simplify pricing structures, we offer three service level packages. Services may include medication management; assistance with dressing, bathing and grooming; assistance monitoring blood pressure, blood sugar, weight and other daily vitals; and assistance getting to and from meals. Services are grouped based on number and type of services needed and/or acuity. Upon meeting with a registered nurse following your tour, we review what help you need (and what help you do not need) to establish which service tier suits you. By establishing this, we eliminate surprise fees.
Assisted living can be purchased through private pay, long-term care insurance, military benefits and sometimes through Medicaid. At Edgewood, we're happy to accept these payment methods, but please reach out to us to discuss these further.
2. What does your on-site healthcare support look like?
Knowing if there are medical professionals on-site or available for consult is equally as important as knowing what the staffing ratios are. It's essential to know before you move that you have what you need, when you need it.
Ask about the healthcare staff to resident ratios, and what overnight staffing looks like.
Some assisted living communities offer on-site medical supports. Do they allow you to keep your off-site doctor, or are you required to make a switch?
Edgewood communities offer 24-hour RN support either on-site, or via consult by phone. Our health network offers a holistic team of medical providers who partner with us to offer you the right care and support in the comfort of your home. We offer a team of healthcare experts who are dedicated to specialized health services, providing education and hands-on training to residents, families and the greater community.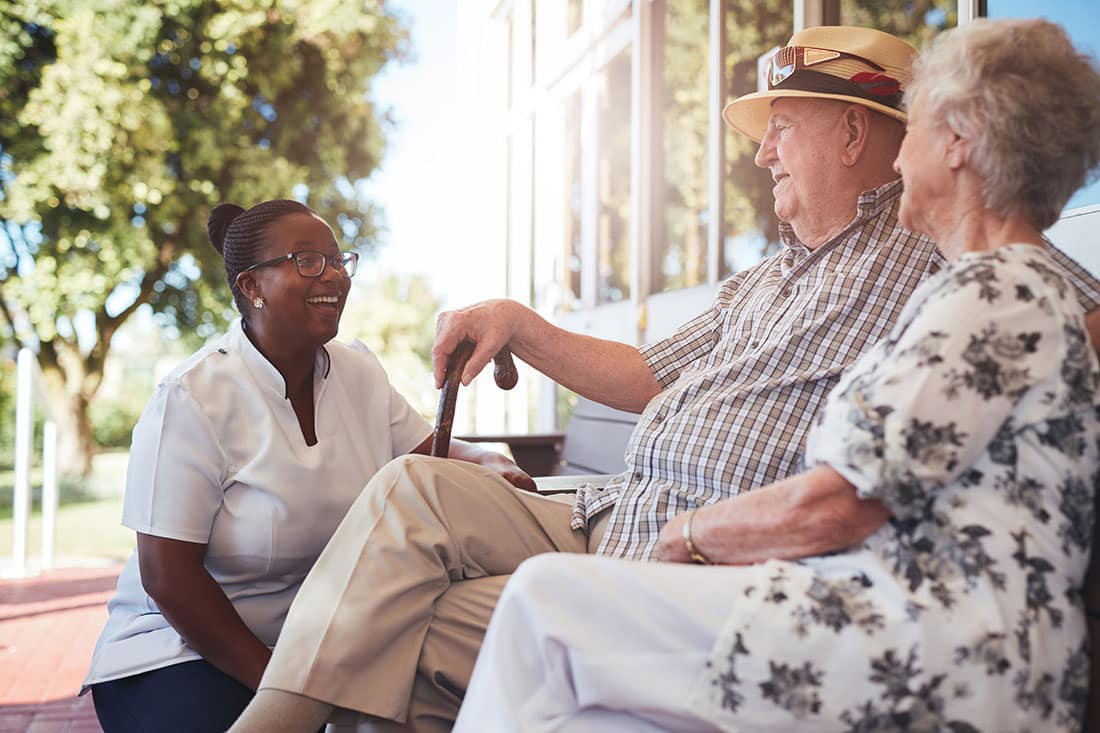 3. What does your dining and life enrichment program look like?
Are all meals served in the dining room? Is there more than just BINGO at activity time? Do you take off-site trips or have transportation available?
Ask for a copy of the community's menu and activity calendar to get a feel for what a day at assisted living looks like. Try scheduling your tour during a social activity or meal to see if what the current residents are doing looks appealing to you. Does the community you're touring have a dining philosophy? What do the table settings look like? Is the food something you will like? Can you sample a lunch during your tour?
Edgewood Healthcare offers a unique culinary experience. All of our community menus are specially planned by a registered dietician along with our dining services staff to offer choices in meeting senior nutritional needs. We have beautiful dining rooms and tasteful table settings to make each meal special.  If you want your family to join you for a meal, that's ok—family meals are available for a minimal fee.
Edgewood offers life enrichment activities to keep residents social, strong and sharp. We don't focus on what you can't do, but we focus on and celebrate the activities you can do. Our life enrichment staff spends time getting to know each resident, so activities are offered based on your interests. Activities are specially designed to focus on the whole person; spiritually, mentally, emotionally, physically and socially. We enjoy coffee clubs, community outings, bingo, bunco, board games, card games, brain games, music, church services on-site, movies and range of motion exercises—just to name a few activities.
4. Can I stay at assisted living forever?
It's important to ask how much care and preventative support is available, so that you can feel confident in your move to assisted living. Asking about service packages and additional help on-site is important to gauge whether the community you're researching is the right fit for your needs
Edgewood's "continuum of care" network allows our residents to live their golden years to the fullest. We offer increased support by a variety of health professionals such as nurse practitioners and physical, occupational and speech therapists. We also offer hospice and home health services. It's through these additional healthcare supports that we help to minimize the severity of illnesses that could result in hospital or emergency room visits. By providing convenient access to healthcare services, we help residents maintain the independence they need to remain living in their homes longer.
While these four tips are a nice starting point for asking questions on your tour, please feel free to review a more exhaustive list of tour questions by clicking on the hyperlink below:
Tour questions courtesy of Edgewood Healthcare
We hope that you find exactly what you're looking for in your search for a senior living community. If you have questions, or you'd like to schedule a tour, please e-mail us at info@edgewoodhealthcare.com.