Allow us to introduce you to our newest service, CaringEdge. CaringEdge includes expert home health care, outpatient therapy and hospice care, all in the comfort of your own home.
CaringEdge at Edgewood is provided by our in-house professionals or by hand-picked, local medical providers. We carefully select partners that are equally and passionately committed to making a difference in our clients' and patients' lives by providing the highest quality services to promote health, comfort and independence – all in the convenience of your residence.
Edgewood Healthcare has designed retirement communities to provide seniors with an environment to lead independent, active and healthy lives as they age. Multiple trips to the doctor or hospital can quickly become a burden in seniors' lives – that's where CaringEdge steps in to offer a helping hand.
Sound like a good fit for you or your loved one's needs? See below for more information on the outstanding services available with CaringEdge.

Recovering from surgery, battling an extended illness, or simply in need of some specialized care to manage your health needs? You could be the perfect candidate for home health care! Our dedicated clinicians will assess your needs, goals and environment to plan the best way to reach your health goals.
"It is evident that the care of every resident is a priority for your wonderful staff. Your kindness and generosity toward each is obvious." – Letty F.

Committed to making you stronger on every level, our therapists skillfully evaluate and diagnose potential problems before they lead to more serious conditions or illnesses. We aim to improve residents' lives by providing exceptional therapeutic care while promoting health, wellness, safety and function, through these services:
Physical therapy – Our physical therapists will keep you moving by using scientifically based treatment techniques that:

Diagnose physical problems as a result of illness or injury
Use exercises to ease pain in order to increase mobility and muscle strength
Develop programs to prevent injury and create a more active lifestyle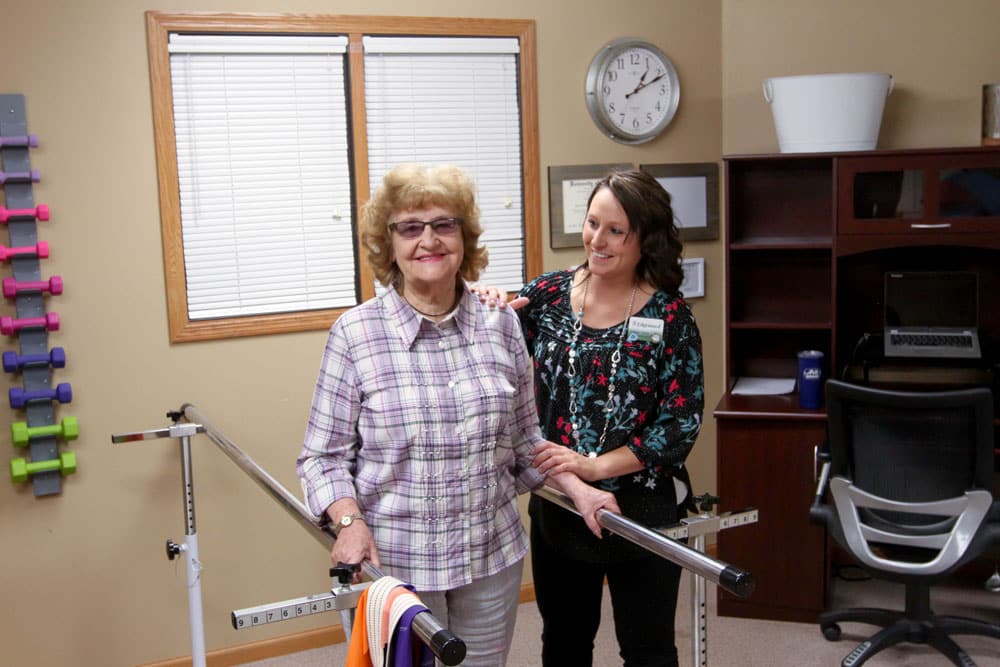 Occupational therapy – An occupational therapist will evaluate your situation and combine that with input from you and your family, friends and/or care providers to develop personalized goals that will help improve your daily life activities. Additionally, they:

Help clients with day-to-day tasks like getting dressed
Give support to clients with cognitive issues (i.e., memory loss)
Recommend adaptive equipment
Advise the care team about clients' accessibility needs
Speech therapy – Licensed speech-language pathologists work to prevent, assess, diagnose and treat your speech, language, social communication, cognitive-communication and swallowing disorders (i.e., dysphagia).

Our hospice team is here to offer expert medical care, pain management, and emotional and spiritual support tailored to your needs and wishes. We believe everyone has the right to a dignified, pain-free passing with support for families and loved ones.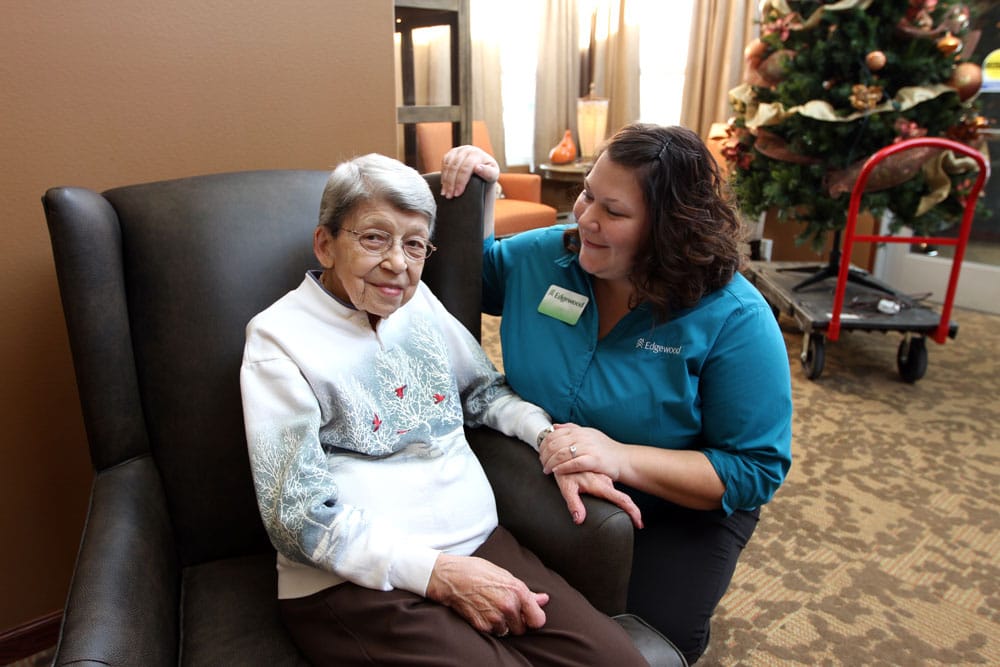 These CaringEdge services help ease the strain of traveling to receive medical treatments that could be provided in clients' homes. The physical demands of travel can put seniors at risk of falling, especially during the harsh winter months when slippery conditions are ever-present. Having care directly in the client's home setting encourages better health, comfort and independence.
"Having these additional on-site programs means that our residents can receive therapy services conveniently and more frequently, enabling quicker recovery from illness or injury," said Russ Kubik, President of Edgewood Healthcare. "Additionally, the services we can provide through CaringEdge are covered by Medicare and other commercial insurance plans; it's a win for our residents and other local customers," continued Kubik.
Interested in CaringEdge services for yourself or your loved one? Reach out to us at info@caringedge.com or give us a call at 1.877.651.5839.