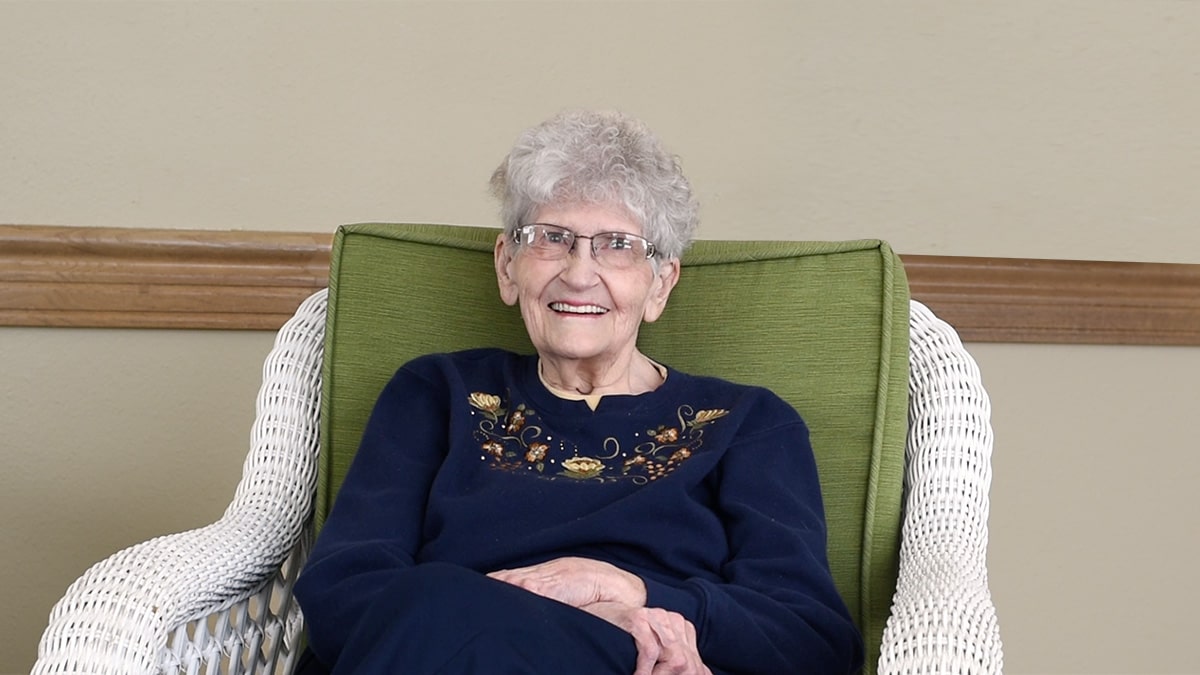 From wishing on falling stars to magic lamps, wouldn't it be amazing to call in a wish and get a quick solution to something we need? Let's leave the magic wands to April Fool's Day and celebrate something useful this month; April is Occupational Therapy Month! Close your eyes and think about something you wish you could do. Our wishes certainly change as we age and experience life's challenges. What if your wish was to do something that many of us take for granted, like "I wish I could wash my hair," or "I wish I could tie my shoes." Sometimes illnesses, injuries or cognitive decline can present us with challenges in completing everyday tasks. If you're wishing to get back to being more independent in your daily life, occupational therapy might be for you!
Aging is inevitable, but at Edgewood Healthcare, we believe in providing quality services that allow people to thrive in every circumstance later in life. Edgewood Healthcare has implemented a healthcare lifestyle all under one roof to provide the ultimate continuum of care by strategically partnering with health services, such as CaringEdge.  This "continuum of care" network allows our residents to live their golden years to the fullest. The convenience and availability of these services are specially designed to help our residents maintain independence, minimize illnesses that could result in hospital or emergency room visits, and overall, strengthen access to professionals that focus on what seniors want to do rather than what they can't do.
What is Occupational Therapy, or "OT?"
 Jenna Perlichek, MOTR/L Director of Therapy of CaringEdge Division of Edgewood Healthcare – Minot explains:
When a resident asks "What is Occupational Therapy?" I explain "I'm here to ensure you are able to do what you want and need safely." OT goals are all about empowering our patients through role identity, preserving self-dignity, and promoting quality of life. We can achieve this by restoring lost skills, developing new skills, or using creative thinking skills and finding a new way to do things.
Occupational therapy is commonly associated with Physical Therapy or "PT." Physical therapy focuses on movement, while occupational therapy, or "OT," focuses on function.
Occupational therapy helps patients who require rehabilitation learn how to complete everyday tasks in a way that works for them individually. Occupational therapy can help to improve balance, endurance, cognition, and coordination, and enhance home safety. This could be learning how to independently shower, using fine motor skills to hold a pencil or a toothbrush, learning to manage a schedule, or cooking a meal using a recipe.
Occupational therapists can help teach you to do common household and daily tasks in a way that helps to minimize your pain and decreases your risk of re-injury. When you think of occupational therapy, think of increased safety and regained or improved ability. When it comes to healing, we're all different, so what you achieve in therapy may be unique to you. The aim of occupational therapy is to help you try to get back to doing those daily activities you might be struggling to complete.
Occupational therapists can also help caregivers. They can provide insight on safe transferring techniques, and instructions on how to use a variety of therapy tools like sock aides, canes, and walkers. Occupational therapists can also offer tips on meaningful activities for seniors to do so that they can keep their daily living skills sharp.
Why is OT helpful for seniors?
Occupational therapy can help seniors adapt the way they complete tasks, or increase their ability to do tasks so that they can live safely with independence. When occupational therapists complete home evaluations to assess risks or suggest modifications, they can recommend installing grab bars and hand-held shower devices; they can suggest additional lighting or they may suggest making home modifications such as installing mobility ramps. Early intervention through an occupational therapy evaluation may help seniors to avoid certain injuries. Simple changes like removing or securing a throw rug in someone's home can help them to reduce the risk of falling. Occupational therapists can identify which changes can make your home a better, safer place.
OT can help people with the following health issues:
Where can OT services be received?
Occupational therapy can be received in a variety of outpatient clinic settings, hospitals, and skilled nursing facilities, and depending upon your location, it can be available at home!
At Edgewood Healthcare, we offer a host of services within our health network through CaringEdge, which includes occupational therapy on-site in some of our communities. The convenience of home health means there's no need to leave your home during some of the intense weather episodes we see here in the Midwest!
Marie moved into Edgewood Hermantown because she had been experiencing weakness and falls and her loved ones were concerned for her safety. Her endurance and balance were poor and she was needing assistance in daily living. CaringEdge Occupational Therapy was recommended for Marie, and in no time, she was back to her independent self! She regained strength, improved her balance, and was no longer experiencing falls.
I moved into Edgewood when I needed some help to get around.  I had been falling and I haven't been doing that now since I came here. I have a therapist that really works me over. She is thorough and wonderful. They come in and check on me to see that the treatment they're giving me is working and to make sure I am happy. I can't do all of the exercises that some people do, but I get around.
How is occupational therapy covered?
Paying for senior care can feel overwhelming for many families. It often involves lots of planning, paperwork, and even uncomfortable conversations with loved ones. Our home health service is an affordable option that brings our health practitioners right to your door. Occupational therapy or any other home health options may be covered under Medicare Insurance, Medicaid, or the Veterans Administration, or they can be funded independently.
Edgewood Healthcare or CaringEdge can also be a resource for you; please reach out today at info@edgewoodhealthcare.com.
To all the amazing occupational therapists out there, we are thankful for you! You're appreciated beyond measure! Happy Occupational Therapy Month!