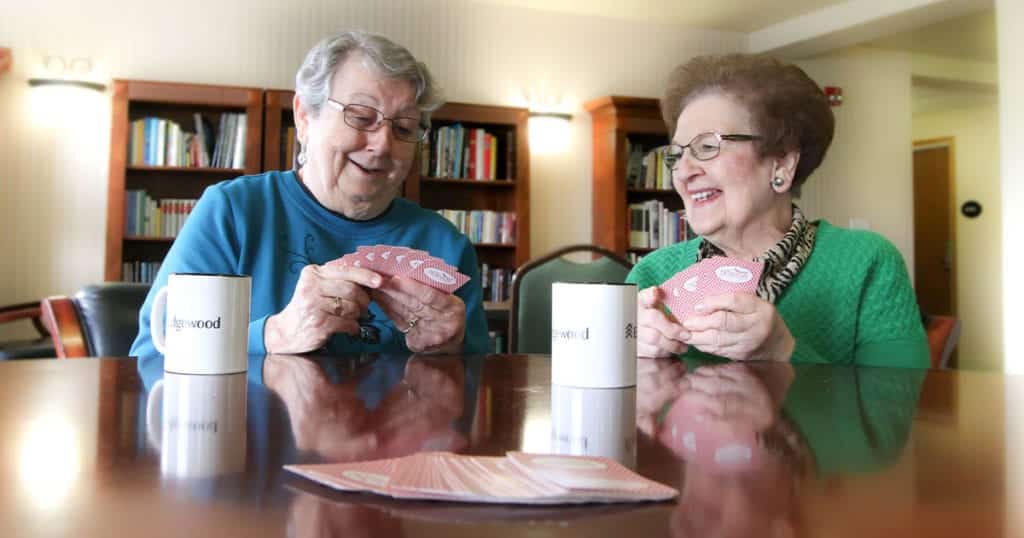 Maintaining an active lifestyle is essential for the well-being of people with Alzheimer's. Although loved ones living with this progressive disease experience memory loss, they never lose their innate need to connect with other people, experience joy, feel accomplished or be part of something bigger than themselves. That's why it's important for them to regularly take part in activities aligned with their capabilities to stay active – even if they need a little help with planning along the way.
Art projects, housework, looking at family photos, listening to music, watching a baseball game – there are endless activity options for people with Alzheimer's. But how do you choose the right activity? What adaptations do you need to make when engaging a loved one in an activity? These are important questions to consider. To help you, we put together some guidelines to adapt any activity and ensure optimal enjoyment and safety for everyone involved.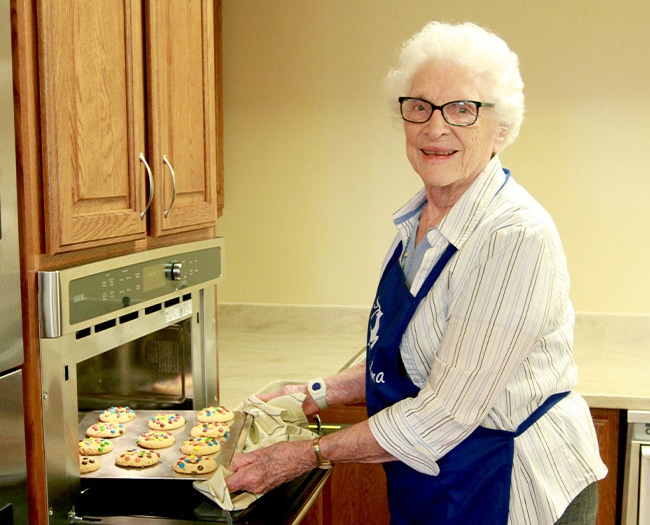 Consider their interests
When thinking about activities for people with Alzheimer's, it's important to focus on the person. Think about what sparks their interests and choose a related activity that's within their skillset. Activities with one or two steps work best, especially if the disease has progressed.
The chart below offers some different types of simple activities to consider.
| | |
| --- | --- |
| Creative: | Painting, knitting, playing the piano, going to a museum, listening to music, cooking simple recipes |
| Intellectual: | Reading, doing puzzles, watching a historical documentary |
| Physical: | Going for a walk, playing catch, gardening, dancing, cleaning, organizing |
| Social: | Visiting with family, playing cards, going for coffee with a friend, attending spiritual services, volunteering |
Pay attention to the environment
Be aware of your surroundings when engaging a loved one with Alzheimer's in an activity. Although sensory cues are good for sparking old memories, clutter and noise can impede meaningful connection. Minimize distractions as much as you can.
Be mindful of their physical abilities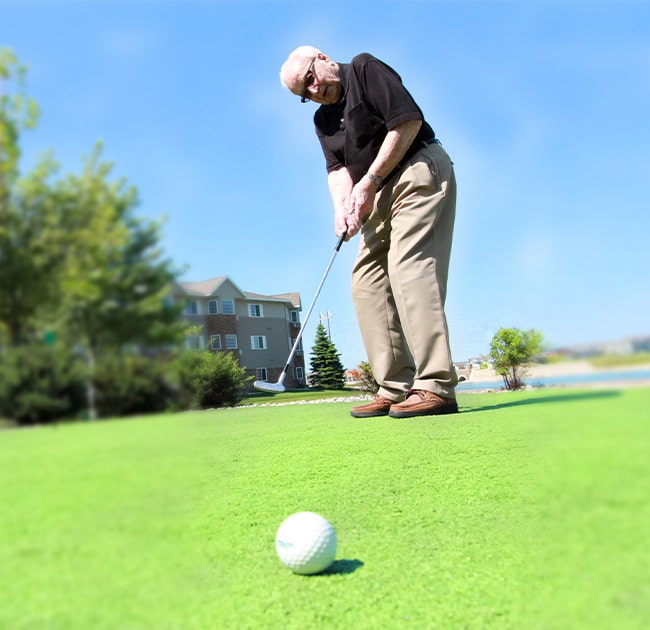 No matter which activity you choose to do with your loved ones, always consider their physical abilities. People with Alzheimer's often experience a gradual physical decline due to the disease, which varies from person to person. They may also have physical limits unrelated to Alzheimer's. Allow them to exercise to their maximum abilities while being mindful of their safety.
Focus on the journey, not the outcome
Ultimately, the goal of engaging loved ones with Alzheimer's in activities is to spend time together and nourish their mental, physical and emotional health. Patience and flexibility are essential if the person's mood changes or if they want to do an activity a different way. They may also grow frustrated if they are unable to do an activity at the same level as earlier in their lives. Encourage them to keep going without criticism. If they show signs of disinterest or fatigue, try the activity again later or choose an alternate activity.
Alzheimer's and memory loss affect everyone differently. If you're looking for comprehensive care for a family member with Alzheimer's, Edgewood offers Memory Care services to help you every step of the way. Contact us today for more information.