Bruce Willis' recent diagnosis of frontotemporal dementia has hit the airwaves. This is incredibly sad news for him and his family. While dementia is very complex and heartbreaking, we're grateful that his family is raising awareness!
More conversations outside of the Hollywood scene about dementia could lead to an increased number of people being diagnosed and treated more quickly. While there is no cure, a faster diagnosis and response to symptoms could help to improve the quality of life of those suffering from it.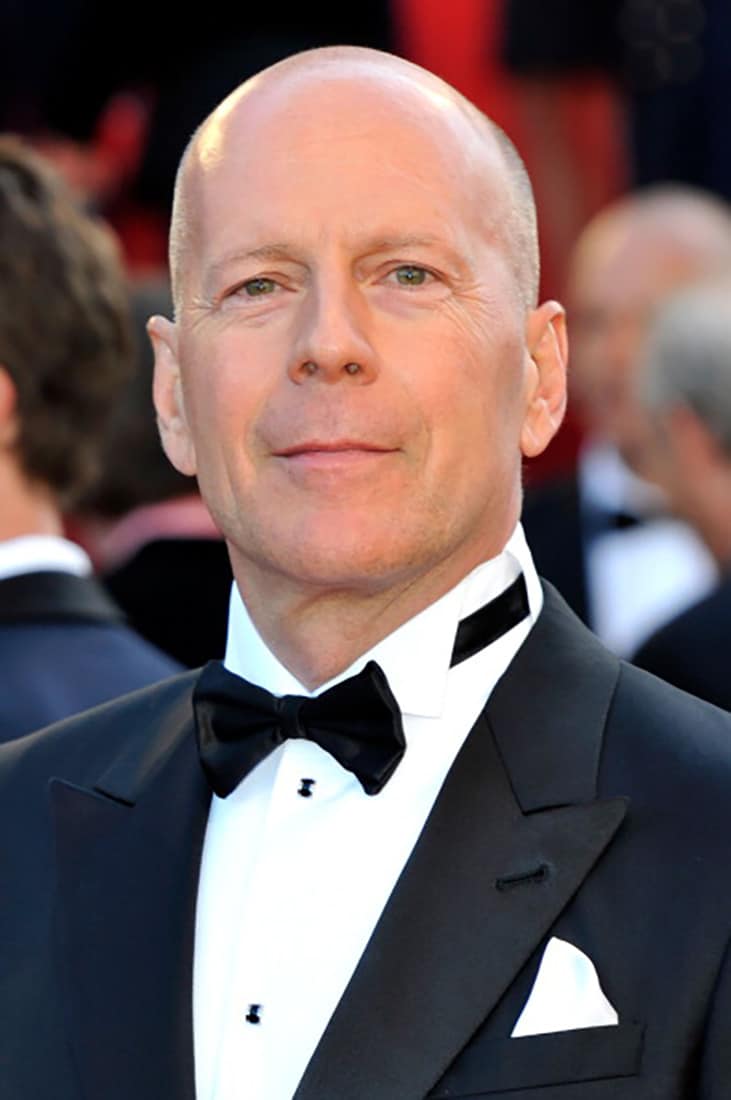 The National Institutes of Health explains dementia as an umbrella term for symptoms like memory loss along with difficulty thinking that impacts daily life. There are several common types of dementia including Alzheimer's disease, vascular, Lewy body, and frontotemporal.
Frontotemporal dementia is explained by Cleveland Clinic as a type of dementia that impacts the frontal and temporal lobes of the brain. Typically occurring in those ages 50-80, frontotemporal dementia can be a challenge to diagnose. Because of the symptoms, it can be easily mistaken for other conditions, like depression.
The frontal lobes of the brain are located just behind the forehead. They are responsible for movement, muscle control, memory, personality, self-control, and judgment. The temporal lobes of the brain are positioned alongside each ear. These areas are responsible for understanding verbal communication, recognizing faces and objects, and processing auditory information.
Those who have followed Mr. Willis in the news may remember that he was diagnosed with aphasia last year, resulting in his retirement from acting. Aphasia is a brain disorder that causes difficulty speaking and understanding spoken language. Frontotemporal dementia causes several other challenging symptoms as well:
Symptoms of Frontotemporal Dementia:
Treatment
While there's no cure for any type of dementia, treatment depends largely on individual symptoms and needs. For some forms of dementia, physical, occupational, and speech therapies can help. Prescription medications such as antidepressants and antipsychotics might help with behavioral or emotional symptoms, but they come with risks too. The best approach is to receive recommendations from a medical doctor on what will work best for each individual.
Prevention
The Importance of Memory Care
As dementias progress, they cannot be stopped or reversed. An early diagnosis can allow the person suffering to make some important decisions for their future and long-term care. If they're unable to make sound decisions, a correct diagnosis can allow their family to step in and help them the way they need it.
Dementia creates a ripple effect across families especially when it strikes a parent with children. Each sibling or family member may be on their own emotional roller coaster and when they get too caught up, it's tough to help their loved one cope. It takes a team to manage all of the symptoms that dementia can create.
A memory care setting or adult day services program can allow structure, safety, and help in a place where everyone understands the disease. Having an appropriate plan of care in place can help those experiencing dementia to live more comfortably as their condition progresses. Dementia is sad, but memory care services can offer hope and peace of mind.
If you're interested in exploring memory care services at Edgewood, please email us at info@edgewoodhealthcare.com.