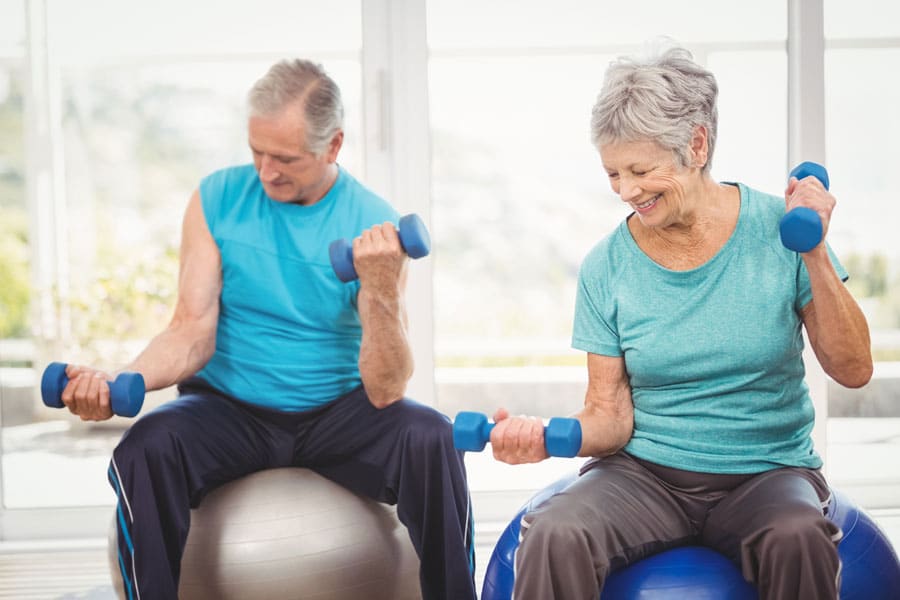 Staying active is important for a healthy senior lifestyle, but the winter weather may put a hold on your exercise routine. Cold temperatures, icy sidewalks, and blustery wind make it difficult to take a stroll around the block or ride a bike. However, there are lots of different ways for seniors to stay fit in the winter. Spring will be here before we know it, but until then, check out some alternative workout ideas below.
Walk around the mall
Walking around the mall to squeeze in a workout has become a popular trend. After all, the location provides plenty of space to walk, the temperature is controlled, and it's free – if you can resist purchasing anything.
While power strolling from store to store is certainly safer than walking on ice-covered pavement, you should still use certain precautions when walking around the mall. Other shoppers may have tracked in slush, making the floor slippery. Wear non-slip shoes and be on the lookout for any puddles to stay safe. Additionally, you don't want to exercise in a building when you're dressed for the outdoors. Walking in scarves and heavy jackets will make you uncomfortably hot, and seniors are more prone to becoming overheated, according to Everyday Health. See if your shopping center has lockers or a coat check to store your gear.

Join an exercise class
If you reside in an assisted living community like Edgewood Healthcare, you can participate in group exercise classes this winter. All 64 Edgewood Healthcare communities offer some sort of fitness classes, led by volunteer instructors or life enrichment staff, that differ by location. Senior living staff members adjust the workouts to fit seniors' needs and capabilities, so you never have to worry about overexerting yourself. Plus, these classes are held indoors to keep participants out of the cold.
Group exercise classes may work out both the body and the brain, since the program gives seniors a chance to talk and spend time together. According to Very Well Health, socializing later in life can reduce one's risk for depression and Alzheimer's.
Make a home gym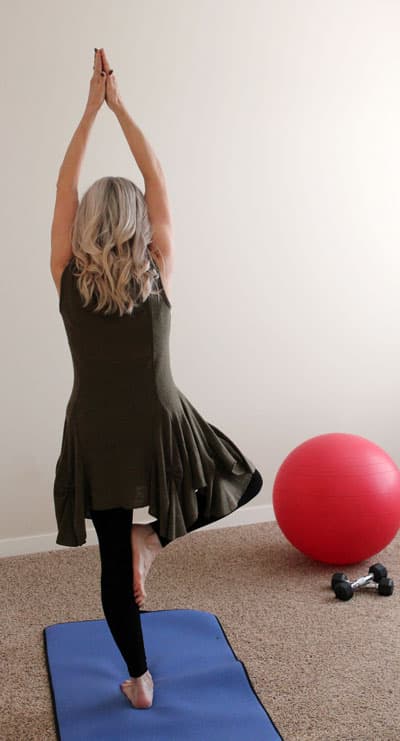 Little equipment is needed to turn your living room into a home gym. Most of the time, you may only need a TV and a workout DVD. Senior-friendly fitness videos are available both online and in stores, and they guide participants through the exercises step by step. This way, you can get a professionally-led workout while staying safe and indoors.
If you do decide to work out in your home, be sure to follow these tips:
Have a full glass of water ready before beginning the workout to stay hydrated
Keep a phone nearby so you call for help if the workout causes an injury
Clear your workout space of any objects (or pets) to prevent tripping
Take advantage of winter activities
You don't have to complete all winter workouts indoors. The snow provides a fun opportunity to enjoy the season – just make sure everyone dresses appropriately for the weather. Consider inviting your grandchildren or other family members over to build a snowman or referee a snowball fight. The extra effort it takes to trudge through the piles of snow is a workout in and of itself!
With a little creative thought and actions that follow, it's possible to stay fit during the winter. Visit your local Edgewood community's Facebook page for a list of regular exercise classes and other activities!