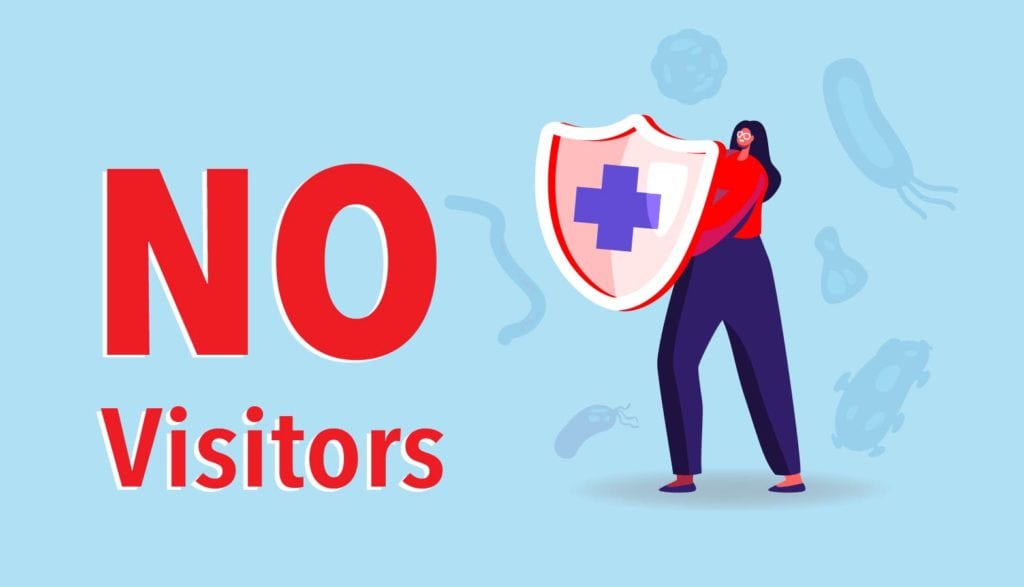 In response to the recent global outbreak of coronavirus, including concerns regarding a heightened risk of contraction and/or severity of the virus in seniors, on March 4, 2020, Edgewood Healthcare established several initial precautionary measures, and then further enhanced those measures, to best ensure the health and safety of our nearly 4,000 senior residents and our employees.
In an on-going effort to proactively protect residents and staff, Edgewood Healthcare made the decision to take swift and definitive action to restrict all visitors, effective immediately, at ALL Edgewood communities.
We will continue to evaluate the situation on an on-going basis.
In the meantime, Edgewood communities are encouraging families and friends to continue to use alternate means of visiting virtually with their senior loved ones, through the use of FaceTime, Skype or other video communication technologies. For more information or to coordinate a virtual visit, please reach out to your local Edgewood community; you can find a community here.
Should you have any questions regarding the coronavirus or Edgewood's related protocols, please contact us at info@edgewoodhealthcare.com.