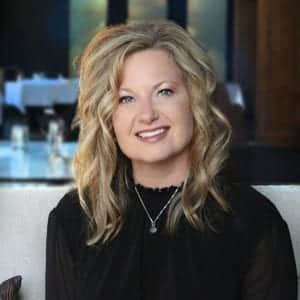 Edgewood Healthcare recently named Jill Wilson, MBA, OTR/L their new Executive Vice President of Business Development. Wilson has most recently been Administrator of Clinical Operations at Altru Health System, where she's held several roles. In her new role Wilson will work closely with Edgewood's senior living operations team, including leading the company's sales and marketing efforts, as well as continuing to grow Edgewood's CaringEdge Healthcare Services division. Wilson will lead the expansion of healthcare services, including the addition of new services and the coordination of joint ventures, to include physician services, home care personal care services, outpatient therapy services (physical, occupational and speech therapy), home health and hospice across all seven states Edgewood currently operates in.
"I'm very excited to officially welcome Jill to the Edgewood leadership team," said Phil Gisi, Owner/President/CEO of Edgewood Healthcare. "We've worked closely with Jill on multiple projects and initiatives during her time at Altru, and she's proven to have the dedication, integrity and passion needed to ensure the success of Edgewood as a company, and also the desire and commitment to providing our seniors the exceptional healthcare services they deserve. It just made sense to have her join our team," continued Gisi.
Originally from Lander, W.Y., Wilson earned her Bachelors of Occupational Therapy from the University of North Dakota and her Masters in Business Administration from Ohio University.  She has a strong passion for providing the highest quality healthcare services and developing solutions to facilitate patients' successes.  Wilson and her two daughters Jordyn and Taylor reside in Grand Forks.
About Edgewood Healthcare
Edgewood Healthcare is the leading operator of senior living communities in the upper Midwest. Since 1992, Edgewood has been committed to helping seniors stay as independent as possible, for as long as possible, with well-trained staff members in communities designed for residents to receive various living and care options. Currently, Edgewood operates over 60 independent living, assisted living and memory care communities with over 4,000 beds in seven states (North Dakota, South Dakota, Minnesota, Montana, Nebraska, Wyoming and Idaho) and employs over 2,700 people. Edgewood Healthcare's corporate offices are located at 322 Demers Avenue, Suite 500, Grand Forks, N.D.