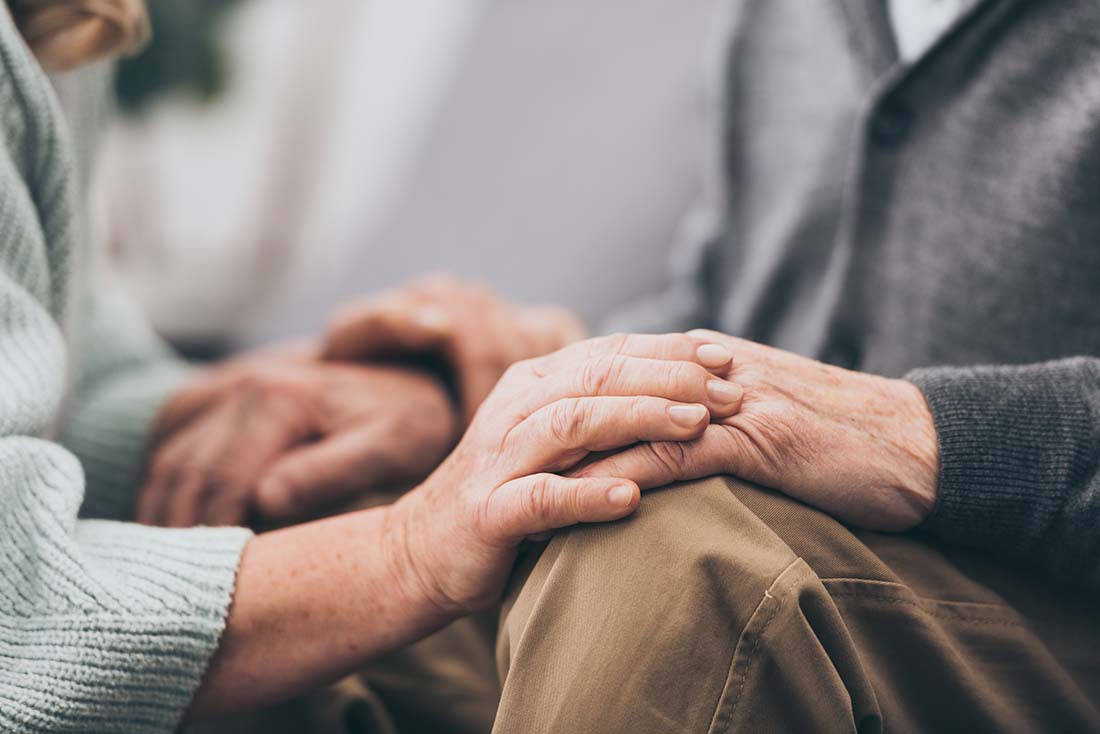 Dementia is a sad disease, there's no question about it. Because there's no cure, it requires creativity, patience, and love. As difficult as it is to accept, it also requires some timely decision-making.
As people take the time to accept the reality of a dementia diagnosis, the clock is ticking. Families often share with us how important it is to begin making choices while the person impacted is still capable. We had the opportunity to meet with a family who was kind enough to share their experience. Peggy and Lynn Rolfe sat down with us to highlight their brother Ray's journey from receiving his diagnosis to making his home at Edgewood.
This is Ray's story.
Ray Rolfe was a Navy veteran who served in Vietnam. He traveled during his service and was stationed for some years at Pearl Harbor, where he worked on nuclear submarines. He studied architecture and interior design in college and worked at a large furniture company in Spokane. After retirement, he returned to Montana to provide care for his mother. He enjoyed this time in his life, as it allowed him to spend so much time with his family.
Some years later, Ray's brother and sister-in-law, Lynn and Peggy, began to notice changes. When they would call from Texas on his bad days, Ray would try to speak, but couldn't always find the words. When they returned to Montana to visit him, they noticed that he wasn't able to keep up with his formerly beautiful yard or make it to medical appointments.
In 2019, Ray was diagnosed with Lewy body dementia. Like all dementias, the Lewy body form is complex. According to the National Institutes of Health, diagnosing Lewy body is difficult due to the way it mimics other neurological and psychiatric disorders. NIH explains that the most prevalent symptoms of Lewy body dementia are changes in sleep, cognition, movement, and behavior.
After being diagnosed, Ray was still living at his home with his family's help, but he was having scary hallucinations. He reported seeing bugs and that policemen were harming him. He knew what he was seeing wasn't real, but it felt real.
Peggy explained, "He'd have very good days at home, and then we'd think he may not need assisted living, but those would be followed by days when we were really afraid to leave him, too."
After a recommendation from Ray's primary care physician, he agreed it was time to begin looking for an assisted living community. Each step of the way, Ray would express his sadness about the disease, but he was very welcoming of his brother and sister-in-law's help. This made matters much easier, as not all who experience dementia are as agreeable based on how it can impact behavior. They worked together at a pace that allowed Ray to complete tours of communities when he was having his good days.
"With dementia, the sooner you can detect it, and include them in the changes of their life, it makes it smoother. Yes, it's sad, but it makes a much smoother transition for their life and yours," Peggy added.
After several tours and visits, Ray decided to make his home at Edgewood. He knew that they had what he needed at his fingertips. He had a lot of things, so downsizing from his home took a bit of adjustment, but everything came together smoothly.
Lynn explained that Ray found comfort at Edgewood: "He did great. He got into Edgewood and was happy with his place. He told us 'this is very nice, it's very cozy.'"
Peggy and Lynn spoke with Ray daily and video-chatted with him often. They also spoke to staff to make sure he was still safe in assisted living. She shared, "We all kept consistent tabs on whether or not he needed memory care as his condition progressed. We didn't want him to walk outside into the cold, or to be improperly dressed. We just wanted him safe and clean; we wanted the extra care he needed."
When Peggy and Lynn discussed the disease, they were very open with Ray. His neurologist was upfront with him about what he could anticipate for the future. After Ray's condition progressed, he moved into Edgewood's memory care community in Helena.
Peggy said, "What was nice about the transition was having the same staff and surroundings. We're extremely pleased. He always felt very dignified there and I felt he always had his privacy. He talked quite a bit about his disease with me. He was very comfortable, and I think it calmed him. When he saw the other people at memory care, I think that helped also."
Lynn said, "We rested our trust in you folks to take good care of Ray and you did." Peggy added, "We recommend it highly to anyone. Everyone was very kind and worked with us, from the housekeeper to the maintenance staff, they were right there ready when we needed them."
Ray liked watching Gonzaga play basketball, but would press a button on his remote and lose his channel frequently at night. He'd call Peggy to help, so she would call the staff. "They were so sweet and so good to him." She explained that after they would fix his channel, they'd stay so he didn't change it again.
Ray lived at Edgewood for about two years during his illness. He passed away in late June of 2022. Although dementia is sad, Ray's experience offers hope. Even with a diagnosis as complex as dementia, when care is provided with patience, honesty, and dignity, the future can still hold a positive quality of life.
If you're traveling the tumultuous road of dementia or helping a loved one who is, and you need help, please reach out to us at info@edgewoodhealthcare.com. We provide support for those in need of daytime care and supervision, and long-term care as well.