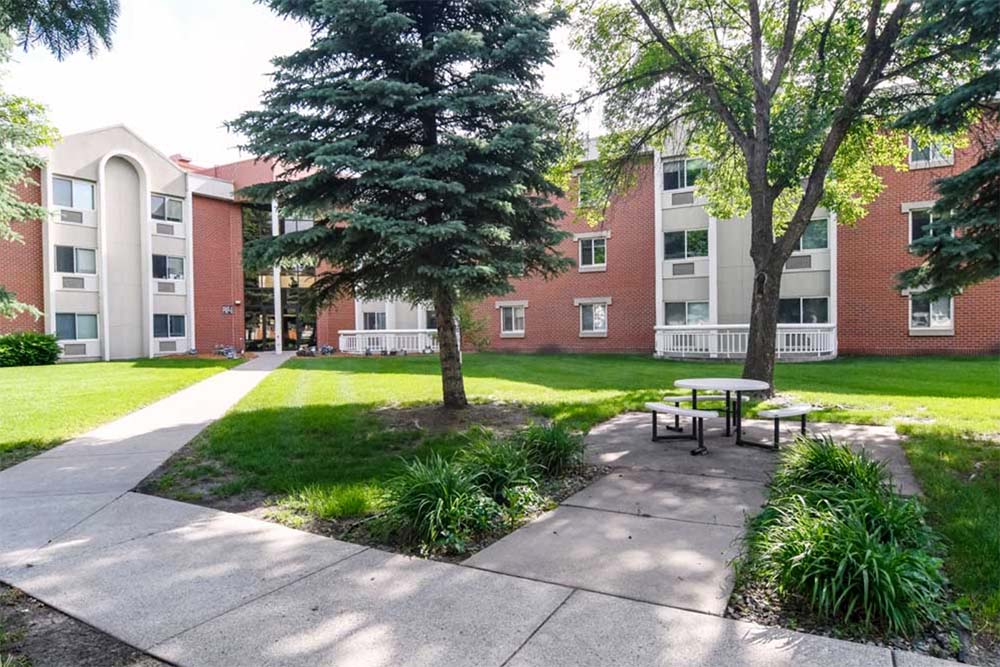 Edgewood Healthcare is announcing that the former Parkwood Community, located at 749 South 30th Street in Grand Forks, has discontinued its assisted living services, and will now feature a more affordable housing option for those aged 55+.
Robert Ford, Jr., President of Edgewood Healthcare's Senior Living division, announced, "We're so excited for the service enhancements to be offered to our residents and the local community. Being located on the Altru Health System Campus allows close access to medical care, as well as convenient access to additional preventative health and wellness services provided by the businesses located inside the community. With a reasonable price point for each apartment, we're confident that the changes to our community will quickly become an asset to the people of Grand Forks."
Edgewood's 55+ Affordable Senior Housing offers some exciting amenities, including on-site access to the Altru Health System, heated underground garages, a community room for families to gather, a fitness center, and a library. Along with 165 apartments, Edgewood 55+ Affordable Senior Housing will also be home to several business suites where the residents and local community members may receive health and wellness services.
Edgewood's new 55+ community will also feature the following businesses:
While the former Parkwood Community will no longer offer assisted living services, assisted living as well as memory care is still available in the Grand Forks area. Edgewood Grand Forks, located at 1800 47th Ave South, offers both assisted living and memory care, and in East Grand Forks, Edgewood Memory Care is located at 608 5th Ave NW.
The Edgewood Grand Forks community also includes 55+ Cottage Homes located on their campus, which are available for anyone age 55+ to rent or purchase.
About Edgewood Healthcare
Edgewood Healthcare is the leading operator of senior living communities in the upper Midwest. Since 1992, Edgewood has been committed to helping seniors stay as independent as possible, for as long as possible, with well-trained staff members in communities designed for residents to receive various living and care options. Currently, Edgewood owns and/or operates 65 independent living, assisted living, and memory care communities with over 4,100 beds in seven states (North Dakota, South Dakota, Minnesota, Montana, Nebraska, Wyoming, and Idaho), and employs nearly 3,300 people. Edgewood Healthcare's corporate offices are located at 322 Demers Avenue, Suite 500, Grand Forks, N.D.