Edgewood Healthcare has recently named Amy Brinley as their new Regional Vice President of Region 6! Amy's region in Nebraska will include senior living communities in Columbus, Fremont, Grand Island, Hastings, Norfolk and Omaha.
"I'm excited to announce this well-deserved promotion," said Rob Ford, President of Edgewood. "Amy has been working in the healthcare arena in diverse roles and capacities for 16 years. She has been instrumental in driving quality care and customer service, which is reflective in the growth this community has seen since her time there." continued Ford.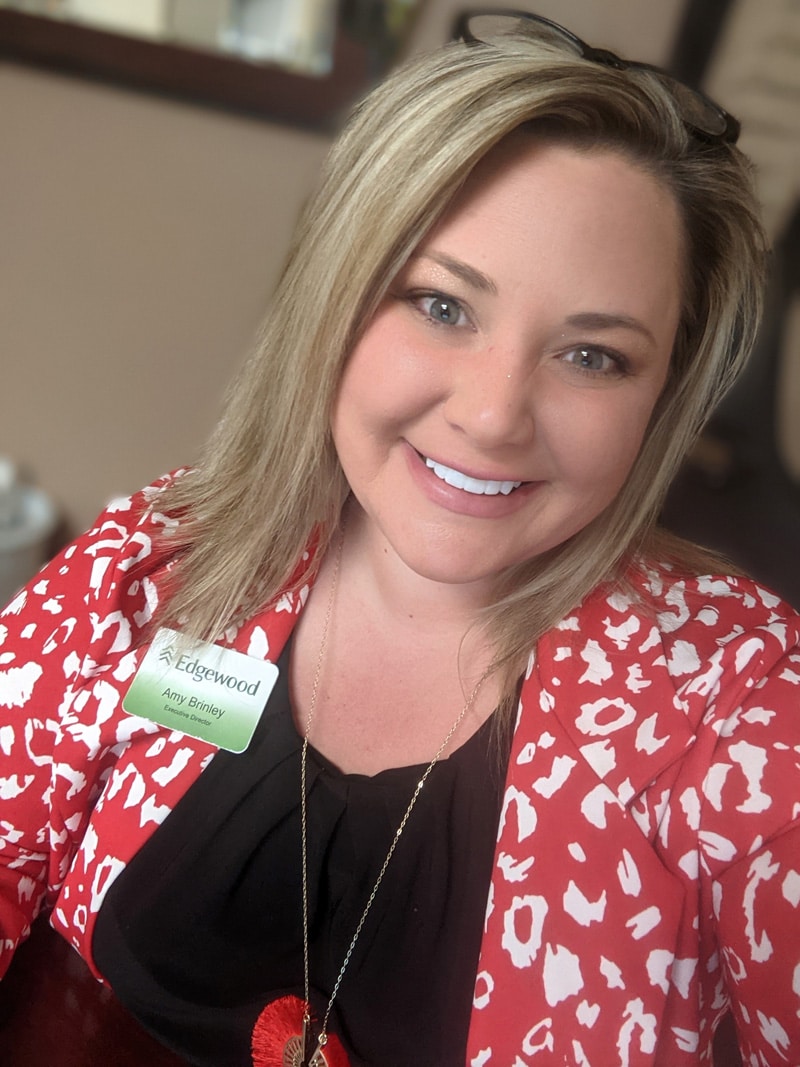 Over the last 3 years, Amy has been the Executive Director for Edgewood Sierra Hills in Cheyenne, Wyoming. Prior to Edgewood, Amy was the Executive Director of a memory care community in Omaha, NE. During that time, she was selected and won the 2018 Nebraska Assisted Living Administrator of the Year award and was featured in multiple senior living magazines. Amy is a true leader. She is driven, she has integrity and sincere compassion.  Amy started as an Activity Assistant calling bingo in a nursing home and caring for seniors soon became her passion. She was later promoted to various roles within that health system which paved her path to where she is today.
Amy was born and raised in Omaha, Nebraska where she graduated from Metropolitan College with a degree in health administration. She will finish her master's in health administration this Spring. Amy, her husband Ronnie, son Lucas, Izzy (cat) and Bella (dog) reside in Cheyenne and will be relocating to the Omaha area early next year. Amy will begin her new role on 10/1/2021.
About Edgewood Healthcare
Edgewood Healthcare is the leading operator of senior living communities in the upper Midwest. Since 1992, Edgewood has been committed to helping seniors stay as independent as possible, for as long as possible, with well-trained staff members in communities designed for residents to receive various living and care options. Currently, Edgewood operates over 60 independent living, assisted living and memory care communities with over 4,000 beds in seven states (North Dakota, South Dakota, Minnesota, Montana, Nebraska, Wyoming and Idaho) and employs over 2,700 people. Edgewood Healthcare's corporate offices are located at 322 Demers Avenue, Suite 500, Grand Forks, N.D.