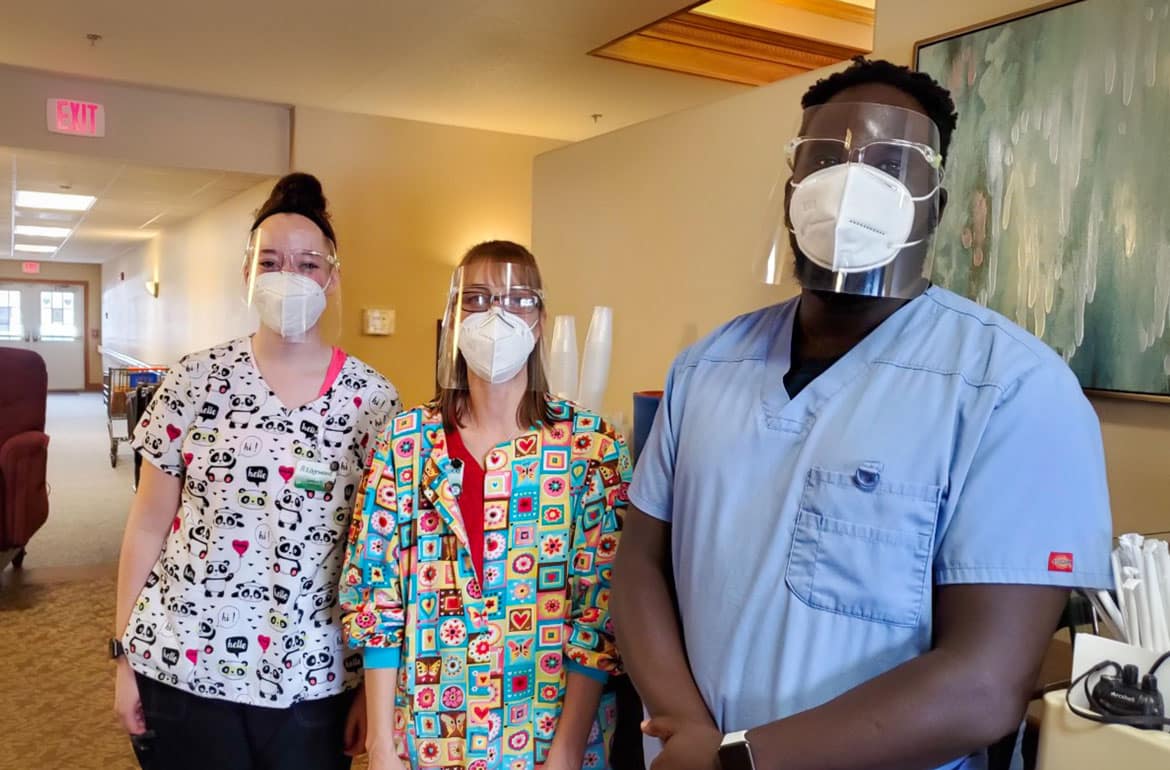 Ken Kemboi's workdays have looked very different this year, due to COVID-19.
Before he clocks in as a Certified Nursing Assistant at Edgewood in Brainerd, Minnesota, Kemboi shows up early to take his temperature and gear up in his mask, gloves, goggles, and other personal protective equipment.
During his shift, he and his colleagues rigorously disinfect common areas and follow social distancing protocols when interacting with senior residents and one another. Kemboi takes his temperature again after clocking out and goes straight home to wash his clothes. He hasn't set foot in a grocery store or Wal-Mart for months, opting for curbside pick-up instead.
While it can be physically and emotionally exhausting to remain diligent about CDC guidelines at work and in his personal life, Kemboi says it's worth it to know the senior residents in the Edgewood assisted living community are safe, as older adults continue to be the most at risk for serious complications from the virus.
The hard work of the Edgewood employees is paying off so far. To this day, the community has had only one positive case among residents.
Successfully preventing a virus from entering an assisted living community is not achieved "just by luck," Kemboi says. "It's from proactivity."
"Edgewood has taken the virus seriously since day one," says Kemboi, who has worked at the community for nearly a decade. "We always wear masks and follow the CDC guidelines. It makes all the difference."
In addition to investing in proper personal protective equipment for employees, early in the pandemic Edgewood Healthcare began regular antibody testing of all staff members as part of its "Stomp the Spread" initiative. As testing options and availability have improved since April, Edgewood has evolved its testing practices as well to ensure workers are not unknowingly spreading the virus to residents. If an employee feels sick, they are required to isolate for 14 days.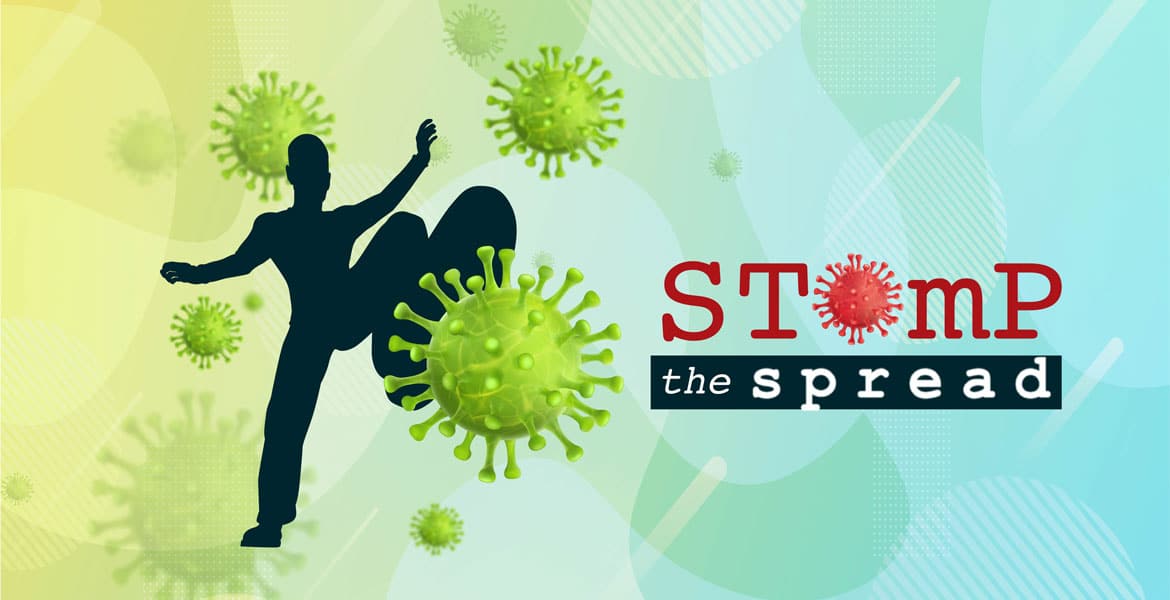 "It's not about me. I know I can survive it. Everything I do is for our residents," Kemboi adds. "Supervisors know how stressed (the staff) is at this moment, but I feel like we are appreciated for everything we do."
Kemboi credited his supervisors with maintaining strict protocols, even when visitors come to see their loved ones.
Visitors are always limited to small groups and must undergo a brief health assessment before entering the building. They also are required to wear proper masks – not cloth masks – that the staff gives to them.
"Sometimes families get upset when we enforce visitor restrictions, but the safety of our residents always comes first," Kemboi says.
He has enjoyed seeing how creative family members of Edgewood residents have stayed in touch with their loved ones, but acknowledged that there are still challenges every day – especially for residents in memory care. He tries his best to separate his work and personal life "so the stress doesn't consume me," he says.
When he's not working, Kemboi attends classes to become a Registered Nurse by the end of next year. He's always wanted to work in the medical field, and his experience working as a CNA at Edgewood – especially during a pandemic – is only strengthening his resolve to help as many people as he can. When asked what motivates him to keep going, without missing a beat, Kemboi responds "the residents."
"Being there every day and seeing their smiling faces helps me get up and go to work each day," he says. "I can tell that (the employees) mean a lot to them. They are always thanking me, even for the smallest things. That goes right to my heart."
Ultimately, Kemboi hopes Edgewood sets an example for individuals and businesses alike to follow the guidelines and get the virus under control. "People are still skeptical about the virus," he says. "I wish people would take it seriously and not try to politicize it. The guidelines are credible, and clearly, they work."
He also hopes his story encourages others interested in pursuing a career in nursing or other related field to apply at Edgewood Healthcare.
"Edgewood is a service-focused company if you need a place to work," Kemboi says. "They'll take care of you and give you everything you need to do your job safely."
Edgewood Healthcare remains committed to keeping our residents and employees safe during COVID-19. If you have any questions or concerns about Edgewood Healthcare's pandemic protocols, please email us at info@edgewoodhealthcare.com or contact an Edgewood community near you. Employment opportunities with Edgewood Healthcare are available on our Careers page.