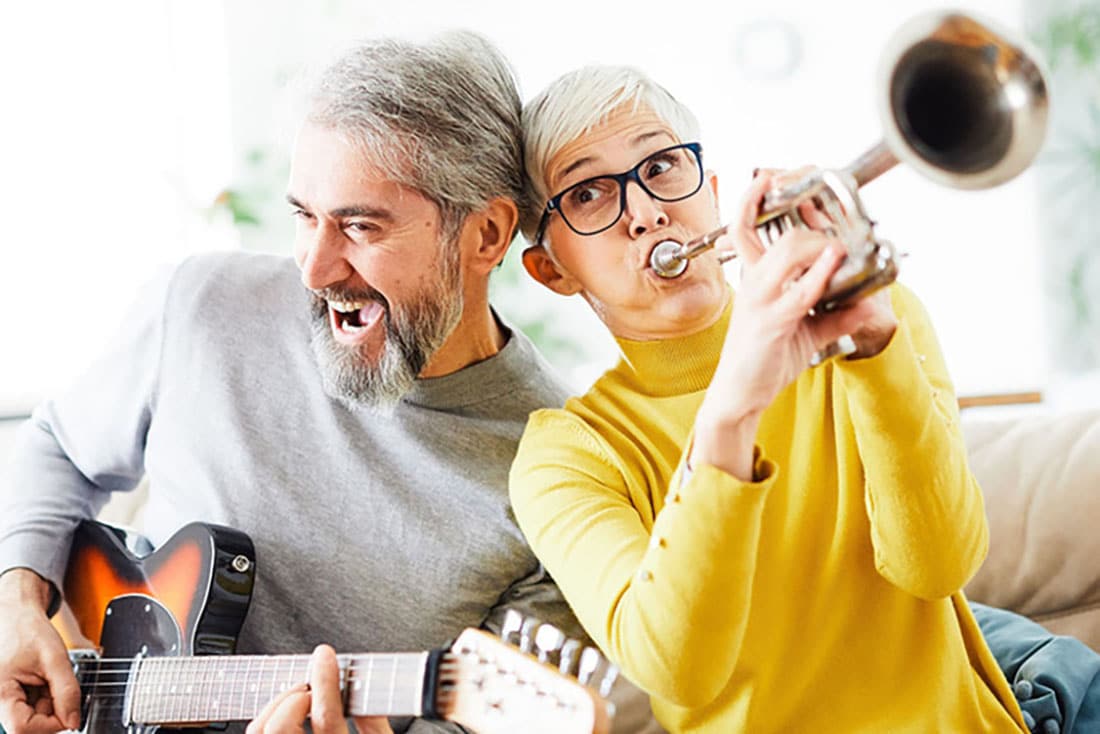 Do you love going to work with your friends? Do you find joy and purpose in helping others when they need it the most? Are you honest and dependable, and do you like working hard and playing hard? Do what you love and love what you do at Edgewood!
Edgewood Healthcare specializes in supporting seniors the way they need it. We are looking for staff who want to help our seniors live the brightest days of their lives.
What makes Edgewood a great place to work? Here, you're not just an employee; you're part of the Edgewood family! Our staff truly does and says it all. Consider creating experiences like these with those who call us home, by joining our Edgewood team.
Excellent Workplace Culture
Edgewood employees enjoy camaraderie, and many consider their co-workers as a close-knit group. The residents at Edgewood also become fond friends of our staff. "My co-workers are like my family," says Amber Colvin, Licensed Practical Nurse (LPN), who's been with the Edgewood Virginia, MN, community for six years. She enjoys that her teammates do whatever needs to be done.
Whether staff are working in a direct care capacity or in an office setting, the residents are the reason we come to work every day. "Everyone is here to help, everyone plays a key role, no matter what their title is. The staff at Edgewood are rock stars and treat our residents like gold," says Lori Linder, Business Office Director, who's been with Edgewood for 20 years.
As a company, Edgewood has been caring for seniors for over 28 years, and recently celebrated the 20-year anniversary of our Edgewood Virginia community. We took the opportunity during that special occasion to visit with several staff members who have been with the team for many years. Those staff shared why they've enjoyed such longevity at Edgewood.
Kelly Sandstrom, Life Enrichment Director, has been with Edgewood Virginia for 14 years. Kelly plans to work with Edgewood until she moves in. "I love the residents, it's like having 200 grandparents." Watch here to see for yourself why Edgewood is a phenomenal place to work; "I don't want to work anywhere else."
Flexible Work-Life Balance
We have flexible scheduling, and both full-time and part-time positions available. At Edgewood, we recognize and respect that everyone's ideal job and schedule varies.
We interviewed Jason Grannemann, Maintenance Technician, who's been with Edgewood Virginia for 11 years. Jason began his career with Edgewood in a Certified Nursing Assistant (CNA) position and then moved into other roles, such as passing medications, working in transportation and then eventually his current position as a Maintenance Tech. Jason loves his coworkers and the people at Edgewood. He likes the flexibility of his work, which also allows him to enjoy his hobbies.
Edgewood has several current openings. There are positions here for everyone from Maintenance Technicians to Executive Directors to Caregivers, and we provide excellent on-the-job training. Many of our staff began their careers in direct care positions and have moved up to director and management roles. Edgewood also offers an Executive Director in Training Program (EDIT), which is an intensive educational experience designed specifically to provide individuals with a broad base of operational knowledge and the skills required to become a licensed Executive Director in an Edgewood Assisted Living and/or Memory Care community.
Here are a few more perks of working at Edgewood:
Competitive compensation
Flexible hours and work shifts to fit your schedule
Paid time off and paid holidays
Benefits — medical and dental insurance, 401(k) retirement plan and more
Opportunities for career growth and advancement — many of the current staff in leadership positions began their careers as caregivers
Employee referral bonuses for current staff who refer new staff
Recognition programs to celebrate employee successes
Employee assistance programs
Volunteer work opportunities to give back to the community
Discounted meals and other discount programs, such as Verizon, Sherwin Williams, Office Max and more
If you're interested in joining the Edgewood Family to experience the gratifying benefits of helping seniors thrive, please visit our careers page today!